I don't think I've ever paired this top with bottoms other than a pair of leggings- just because of it's long, loose fitting nature. I try to fit loose tops with form fitting bottoms, just to have some shape to the ensemble. But since I've got a number of outfits left in the remix of 30 days, I am going to have to try something other than the usual formula to strength
30 items into 30 outfits
!
That's one good point to this challenge I've been embarking on with 336 other bloggers that Kendi Skeen of
Kendi Everyday
started and arranged. The challenge of making your items stretch in your imagination and coming up with other combos and outfits that you may not have put together before: stretching outside the usual and still being stylish!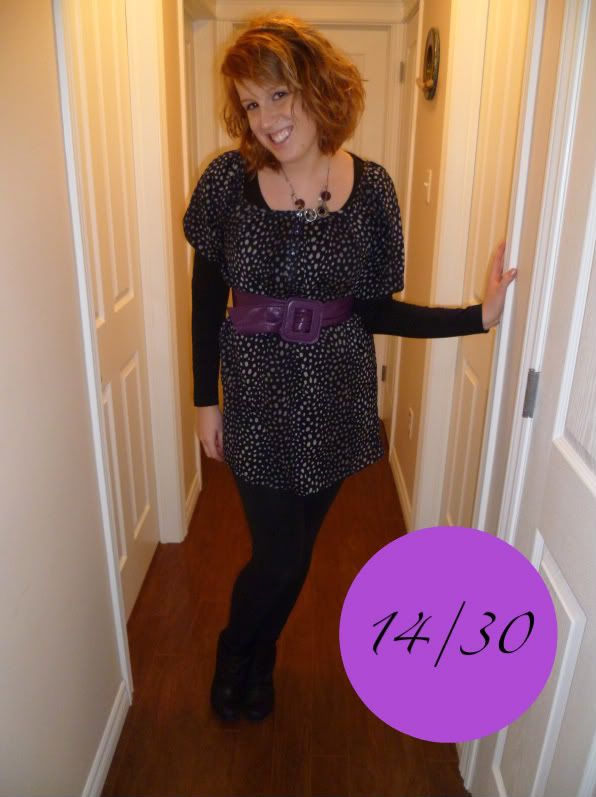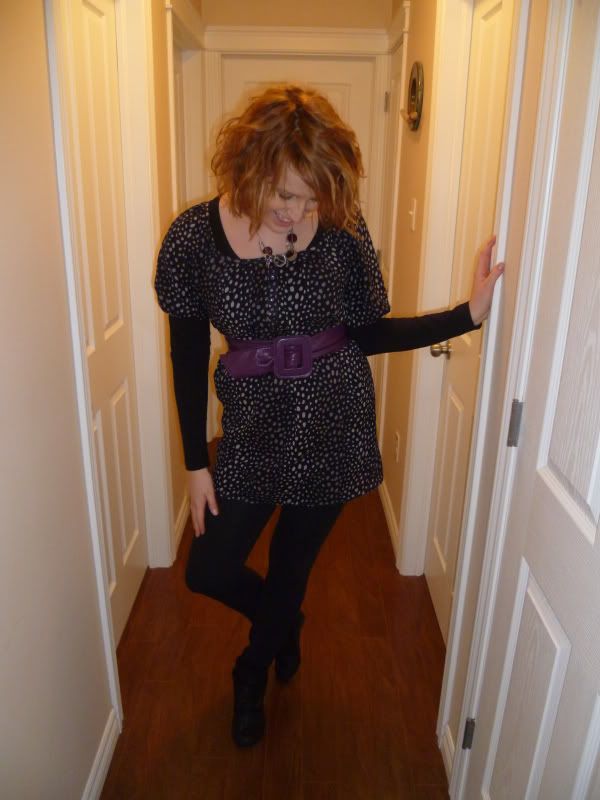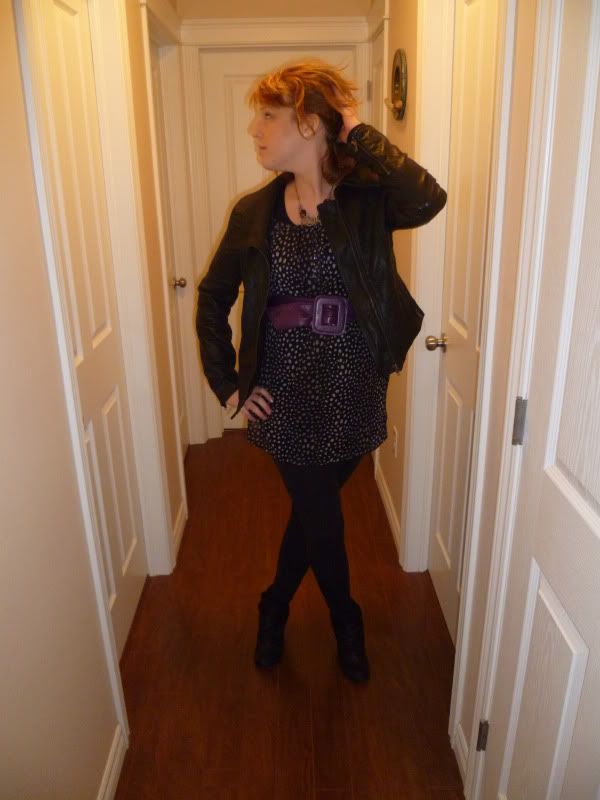 The Outfit
(Faux) leather jacket- La Classe Couture- Winners (Toronto, Sept '10)
Top- 03 Everly- Pseudio (SJ, Oct '10)
Black leggings- TNA- Aritzia (Toronto, Sept '08)
Booties- Aldo (Toronto, Sept '10)
Belt-
Le Chateau
(Halifax, Nov '07)
Long-sleeve tee-
H&M
(Toronto, Sept '10)
Necklace-
Anne Marie Chagnon
(Montreal, June '09)
The first...well, second...snow this season (the first occured very late on Halloween night and melted as the sun came up) I grabbed my camera and tripod, deciding it would be a good idea to catch the flurries in my outfit photo. I feel this outfit lacks a little creativity...perhaps a belt, but it was just one of those days where I needed to be out of the house quickly and the top priority I required of my outfit was comfort- my job often has me sitting on the floor, climbing under things; so really, a restricting outfit in anyway isn't practical. I wished I could wear more dresses and skirts day to day, but for the same reasons that doesn't really work out either! (Hence while I wittled my selection down to just one dress for my 30 items).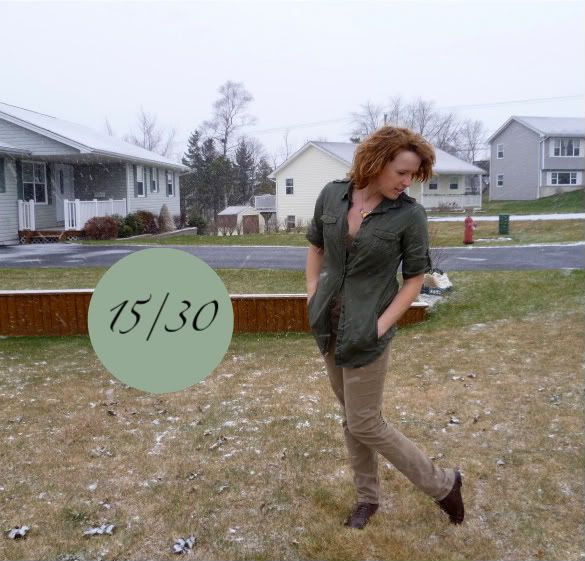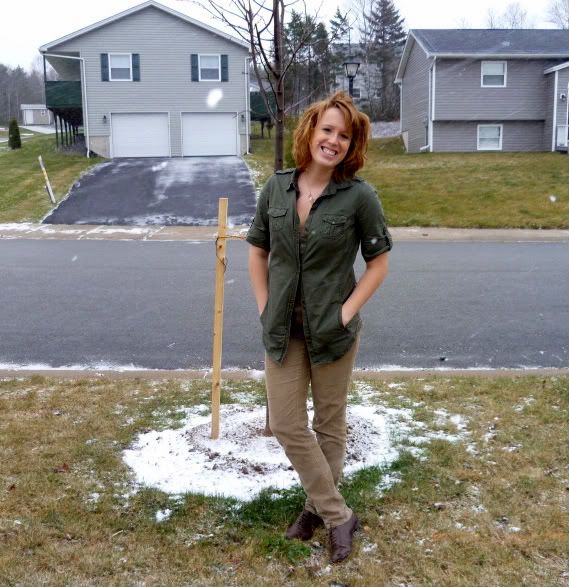 The Outfit
Military shirt- Mango (Toronto, June '10)
T-shirt- American Eagle (SJ, Oct '10)
Cords- American Eagle (
Shoes- Aldo (Halifax, Sept '10)
Necklace- Charm Diamond Center (gifted from B, May '10)
Can't believe this marks the last day on November! Since the Holidays draw closer, Ive converted my shopping wishlist (see the tabs at the top of the page) into my Christmas wish list!