I have to say my favourite colours to wear fall under Mother Nature's palette. Not only are earth tones such as green and brown tend to be warm and flattering colours, but they are neutral enough to be intermixed with other many other shades.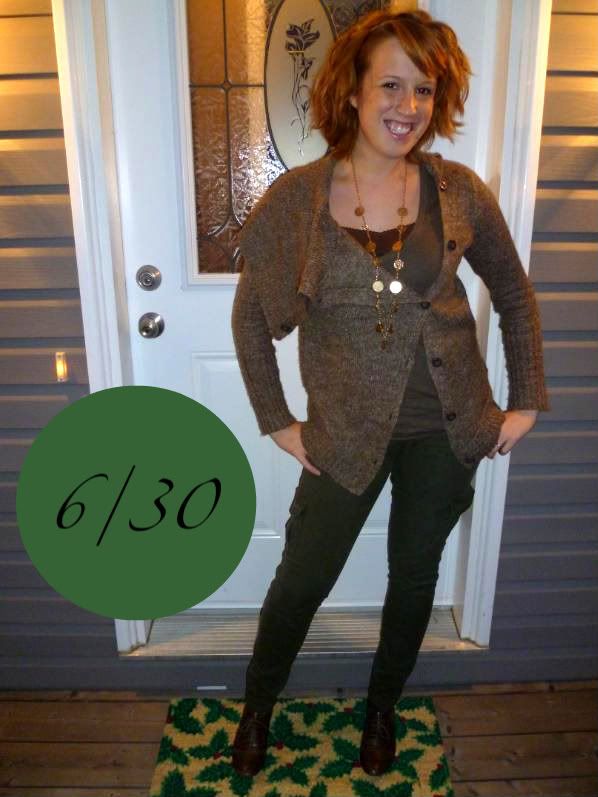 The Outfit
Brown sweater- Kensie- Je Suis Prest Boutique (SJ, Sept '10)
Brown tee- American Eagle (SJ, Oct '10)
Skinny cargos- Paige- Envy (SJ, Oct '10)
Gold necklace- Banana Republic (Freeport, Nov '10)
Gold headband- Splurge (Halifax, Fall '09)
Oxfords- Aldo (Halifax, Sept '10)
In this photo, you get to see our new outdoor Christmas mat! I will admit, it's the only piece of Christmas decor that's out (but only because I just bought it), but I can't wait to deck the halls! When do you think it's no longer too early to decorate for the Holidays?