It continues to rain like cats and dogs, the grass fully saturated and then pavement filling with puddles that soak your shoes. However, according to the weather forecast, it shows no signs of letting up until Wednesday. On days like these, I prefer to dress comfortably and warm with layers and easy-dry fabrics.
This outfit went together fairly well in my head but there was a small flaw when I actually put it together. I found the blouse to be a little too long with the cropped vest, but I had to be out of the house and had no spare time to change. Ah well, that's what's sometimes happens sometimes: you experiment and not every outfit is going to be perfect.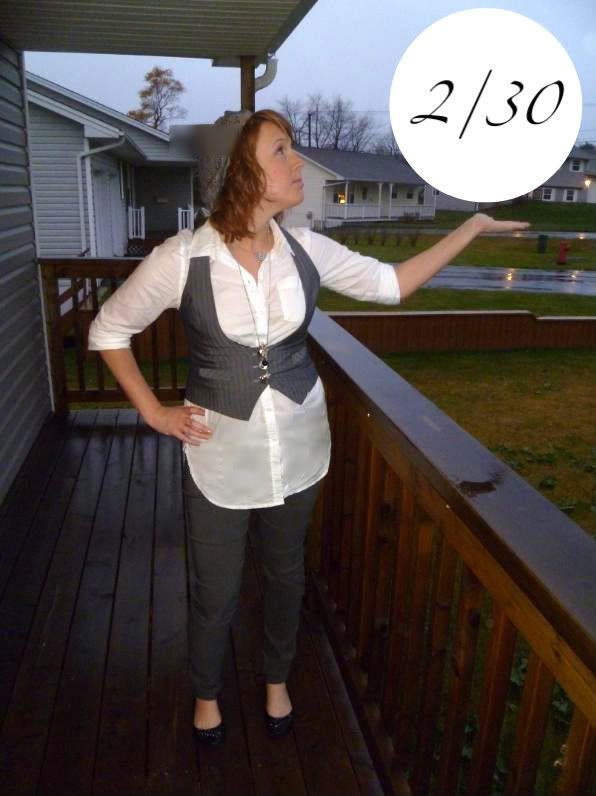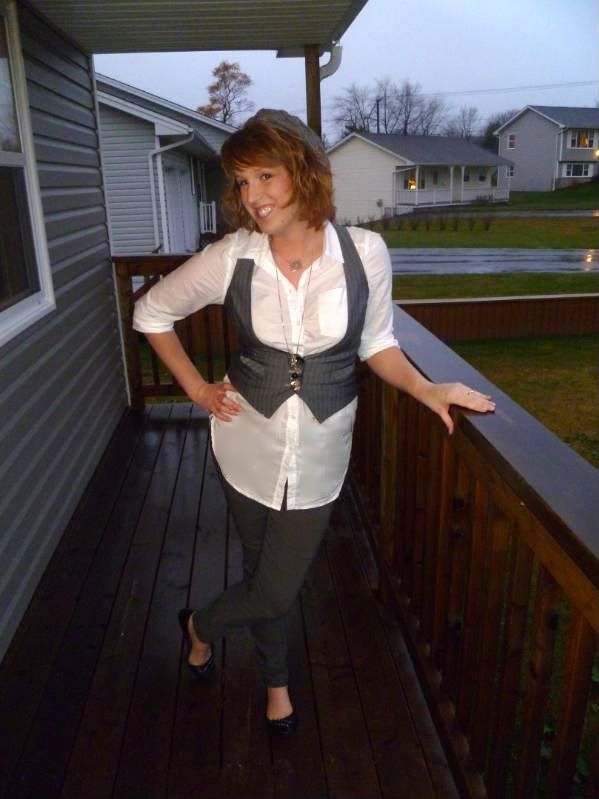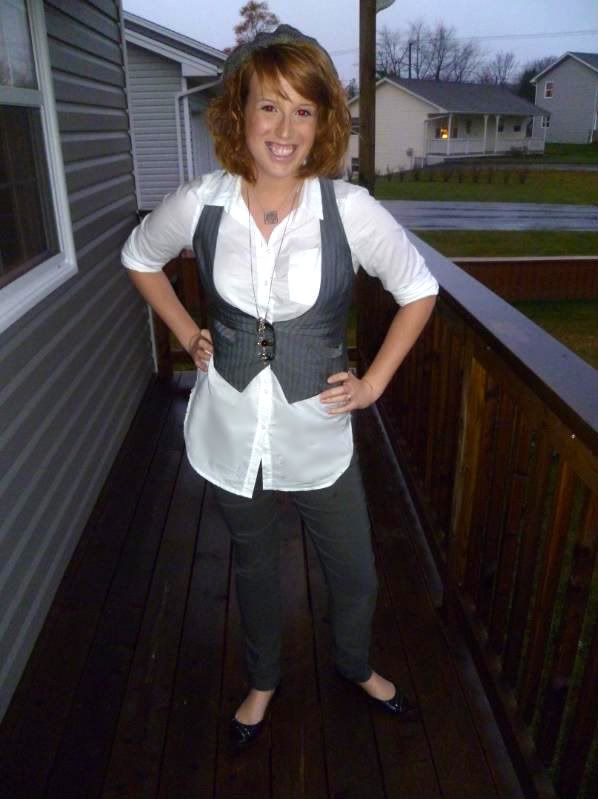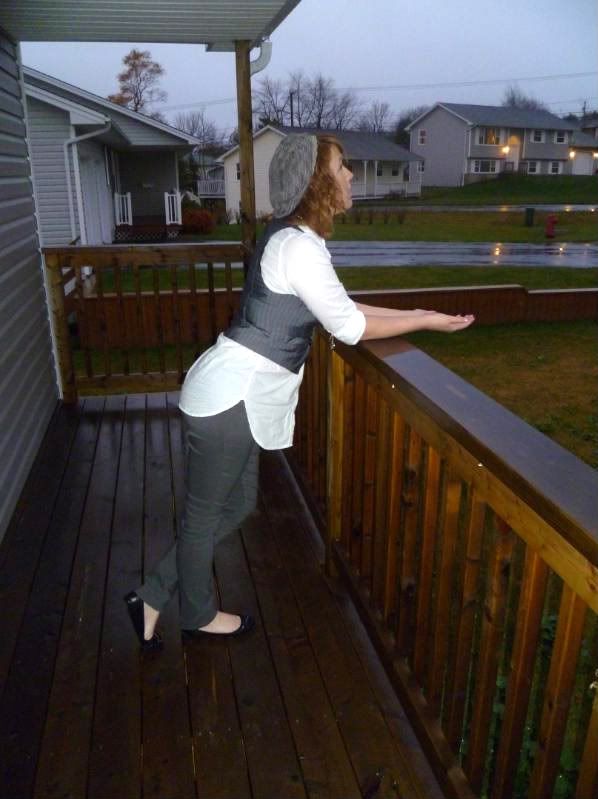 The Outfit
Blouse: H&M (Moncton, Aug '10)
Vest: RW & Co. (SJ, Sept '08)
Pants: RW & Co. (SJ, May '10)
Hat: H&M (Moncton, Nov '10)
Shoes: Aldo (Ordered online, Oct '10)
Short necklace- gifted from Shannon & Jess (Halifax, July '09)
Long neclakce- H&M (Toronto, Dec '08)
Tonight I intend to catch up and check out fellow remixers' pages to see how they are making out with the 30 for 30 challenge!
And with a click of the
Publish Post
button, this marks my 150th blog post!