How did you spend your Halloween? Since All Hallows Eve was on Sunday this year, we went out to a party Saturday night and then stayed in last night to hand out candy to the trick or treaters. The last 2 years B & I have ordered our costumes off of
buycostumes.com
. (Props to those creative people who put their own costumes together!)
Last year I was Medusa with rubber snakes in my hair. This year I decided to be my favourite bird, a peacock! With this costume I wore a pair of irredescent blue pumps I already had, and coincidently matched my getup perfectly. They are not, however, on my feet for reasons of comfort!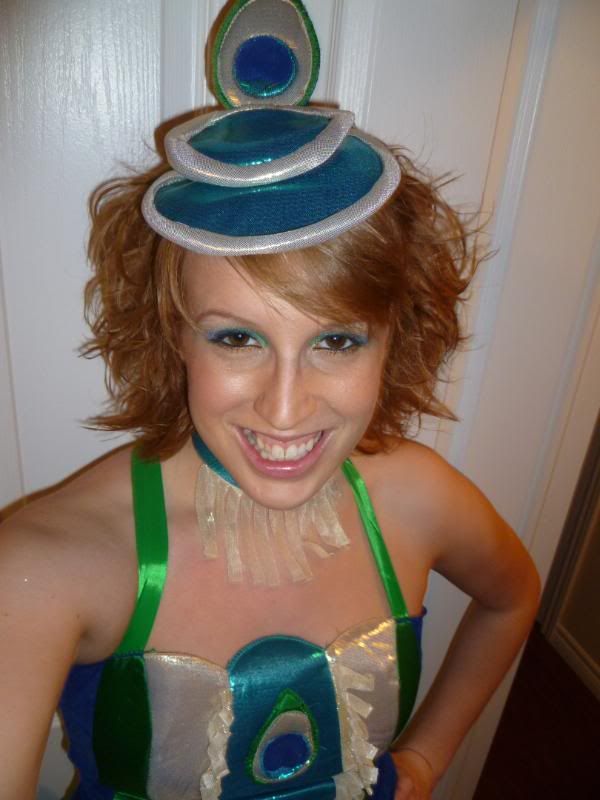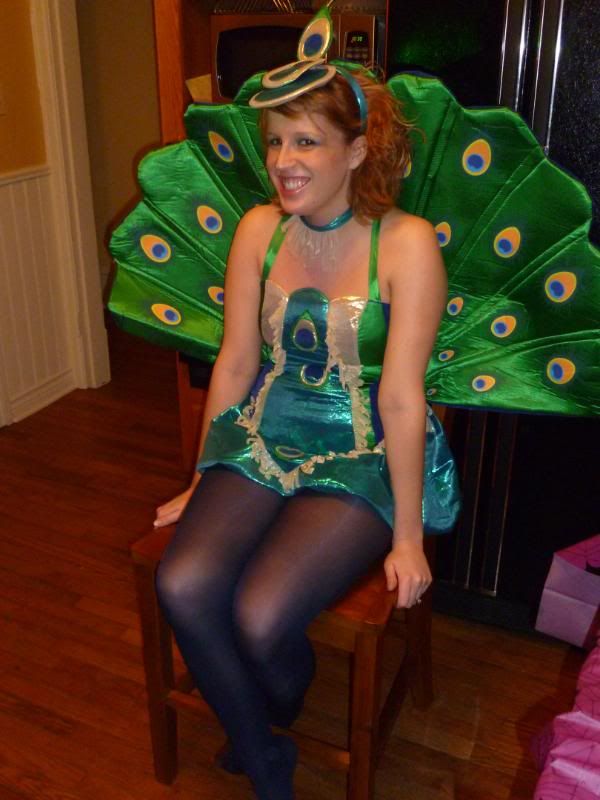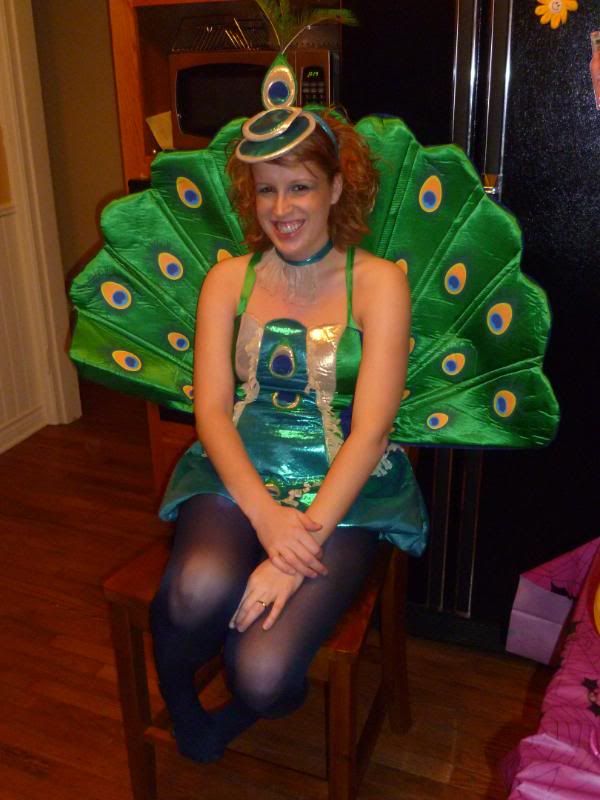 To this party I brough mud cupcakes with worms crawling in them...ok, so it was devil's food with gummy worms inside them. However, I didn't take into account that the gummy worms would melt into the batter while in the oven, and so in the end we just had chocolate cupcakes with orange frosting! I also made a questionable punch in a pumpkin I hollowed out. Turns out it was a hit- to everyone's surprise they liked the great pumpkin punch! Haha. This mixture you are looking at below is 2 parts ginger ale, 1 part apple cider, 1 part white rum, and a dash of cinnamon:
Early yesterday morning I was surprised to wake up to find that we'd had our first snow overnight! I was a little in disbelief so I pulled out my camera and stepped onto the porch...I fell back asleep and when I got up again a few hours later, the snow had already melted!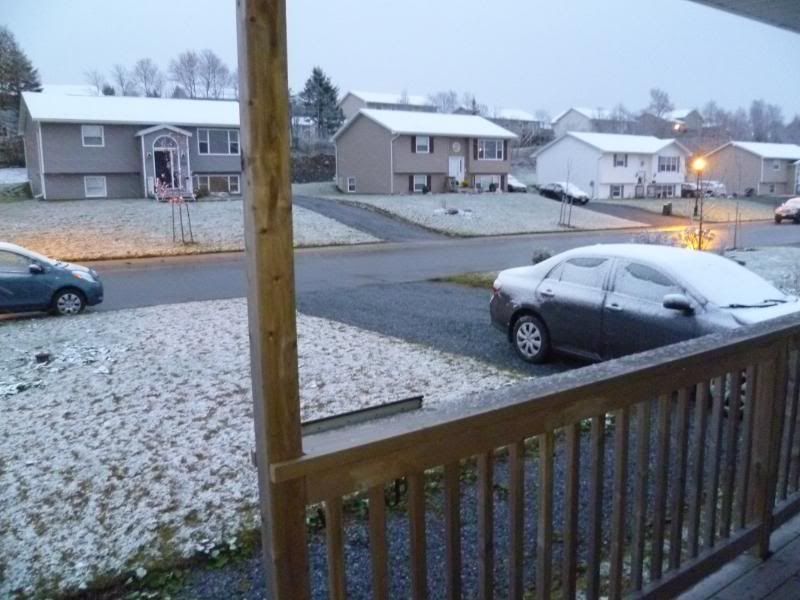 Last night, while we passed out candy, our jack o' laterns were burning brightly on the porch! (Mine is the witch and B's is the bats.)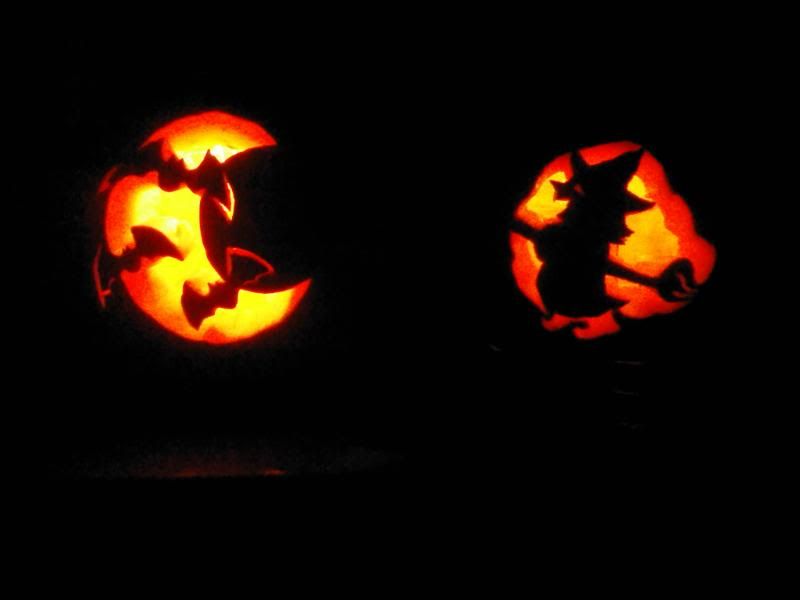 How was your Halloween? Did you dress up in costume?