This would be the third time I've participated in Rhoda's as a group of (mostly) women selling our gently loved clothing at very low prices- and most of us putting these dollars towards this season's wish-list. Some simply have too much in our closets we just are not wearing, some were moving, and some came to browse early amongst the best choices of barefuly worn pieces from this city's fashionistas.
It's something we do every 6-8 months. One girl speaks up and announces she needs to clean out, others agree, and then a date is picked in which we'll all spend our early Sunday morning piling our goods on tables at Rhoda's Flea Market. A Facebook event is created and then we spread the word. A lot of us have had great success: in finding great items barely worn or making some instant cash.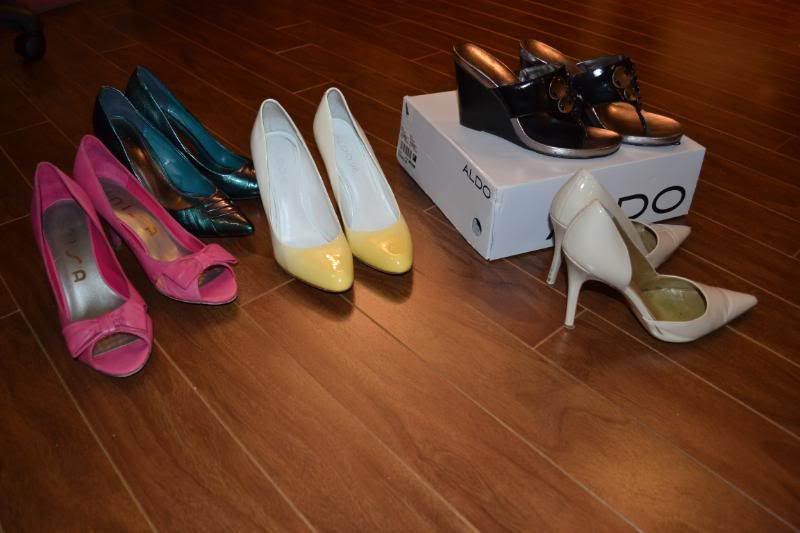 Some of my barely worn shoes that went to new owners.
They either didn't get enough wear or didn't fit me just right.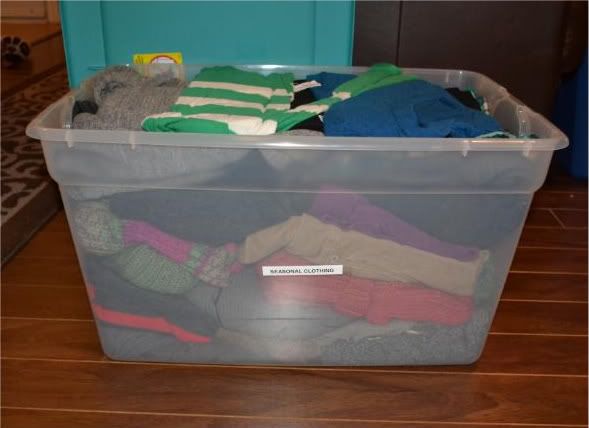 I brought my seasonal clothing up from the basement,
pulling which items were going back in my closet and which were coming to Rhoda's.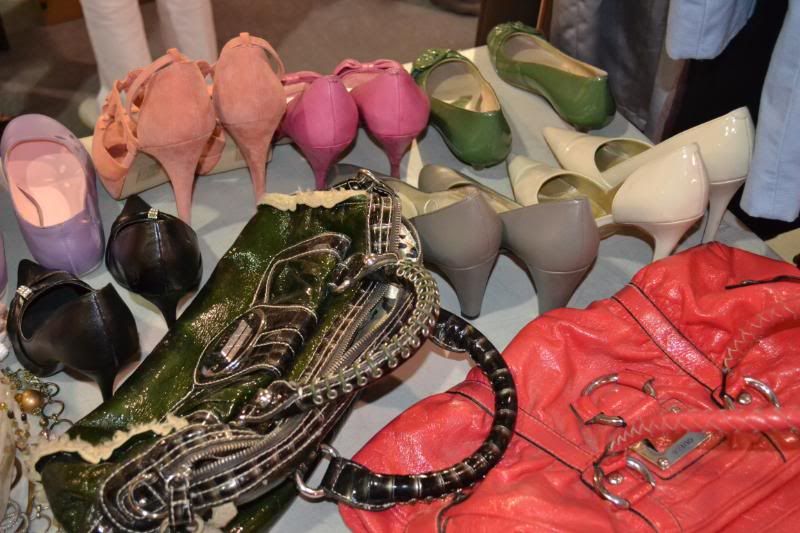 Shoes (mostly Aldo) and bags (both Guess) on my and Katie's shared table.
Assortment of tops and accessories I brought with me this time.
Dresses Katie & I had hung up on my rolling rack (I was really prepared this time around!)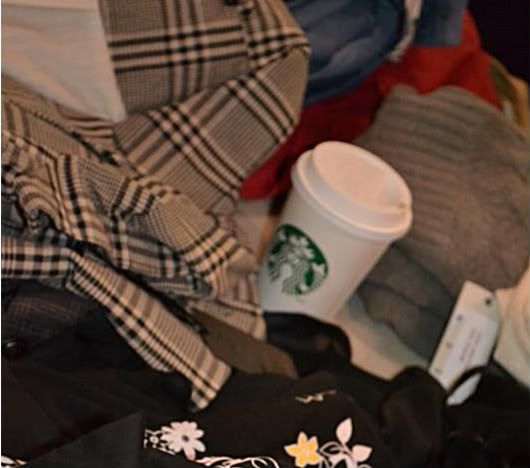 Some of us were lucky enough to have friends bring us Starbucks. (Thanks Barb)
Because it wasn't open yet when we were setting up!
Well it was a profitable good time once again. Congrats to some of the ladies who got those excellent scores off of Kiera's (owner of Je Suis Prest) table. Staying beside the action, I had to keep myself from picking up an eye-catching piece or two! My closet is full enough! (Don't tell B I actually admitted that!)
Stay tuned for the next Rhoda's trip in the next 6-8 months.