Tweet
So what to do when you have a closet full of dresses but
none
seem to do the trick..? Go shopping of course! I've been trying to keep "just because I want to" shopping trips to a minimum as of lately to ensure I can afford my must-have list for Fall. Yet, despite the fact that I have plenty of dresses, all seemed too casual, didn't fit, wrong season, white (eek) or were just too serious (black). Also, here brought forth an opportunity to add that something burgundy from my fall wish-list...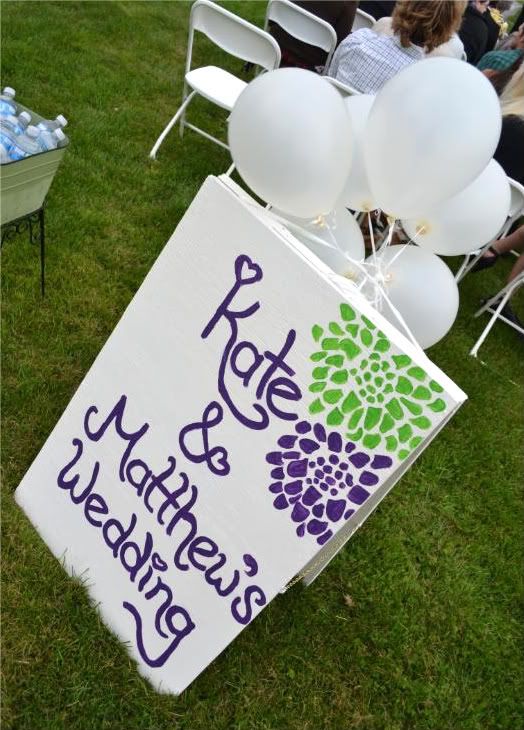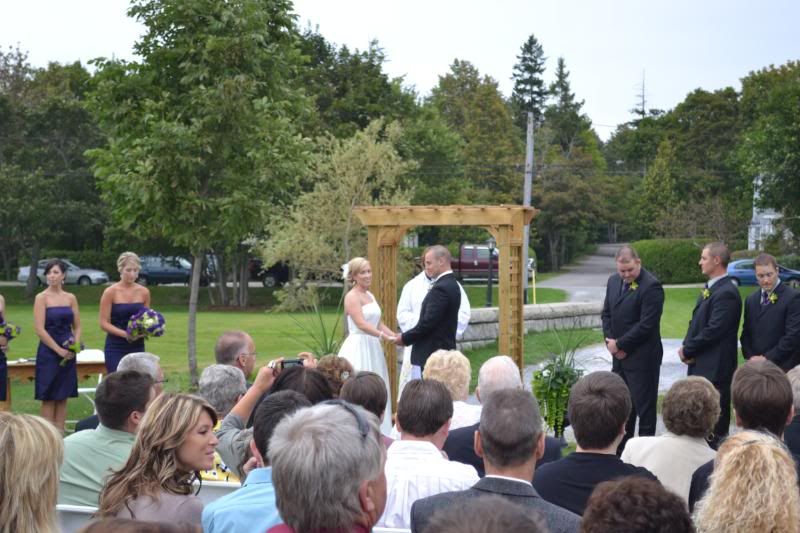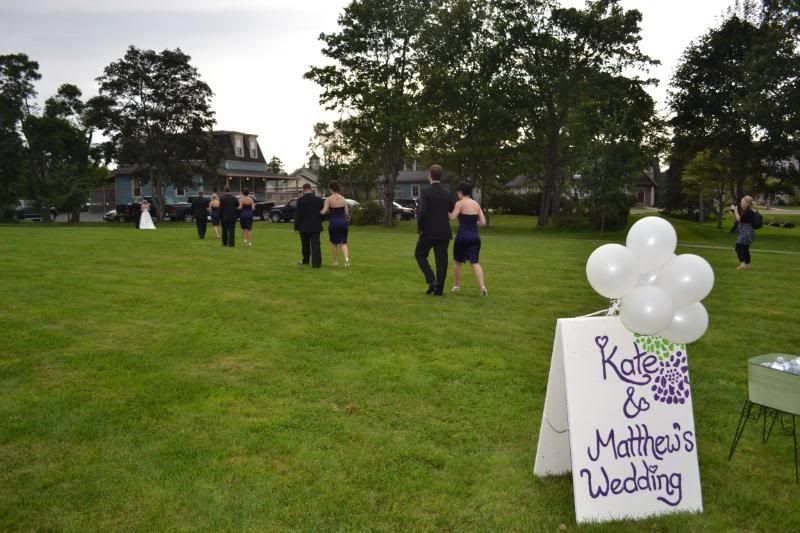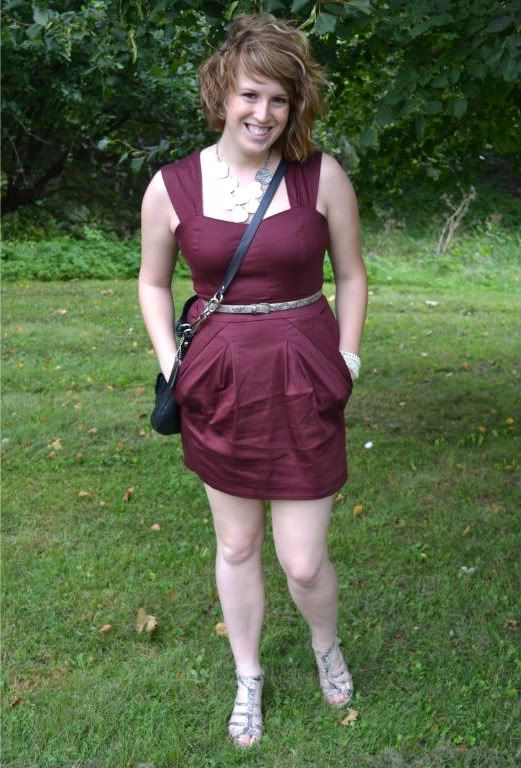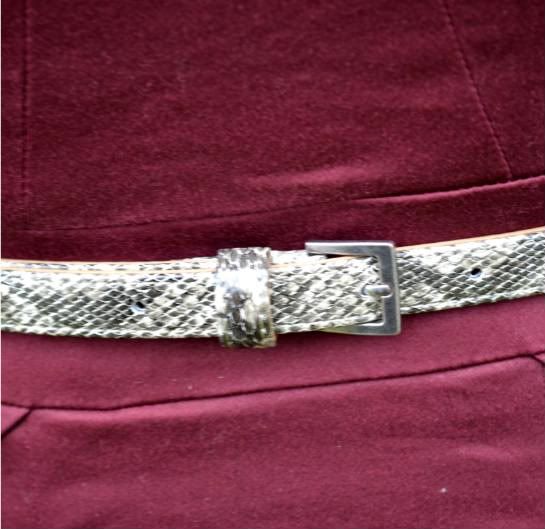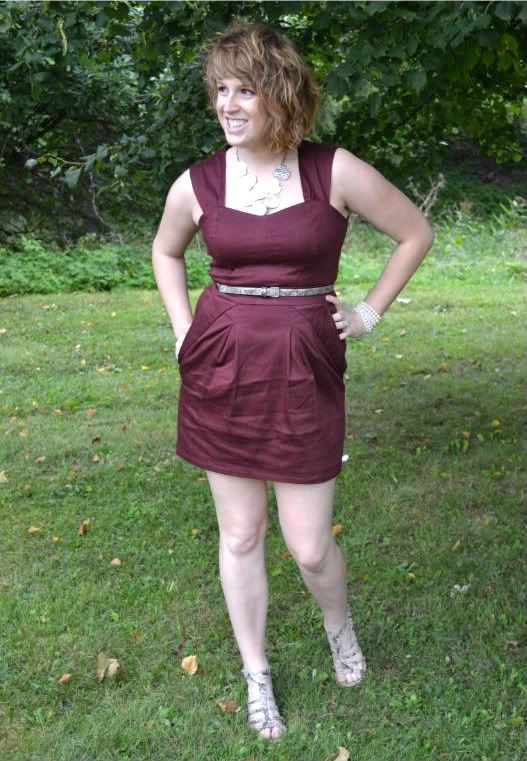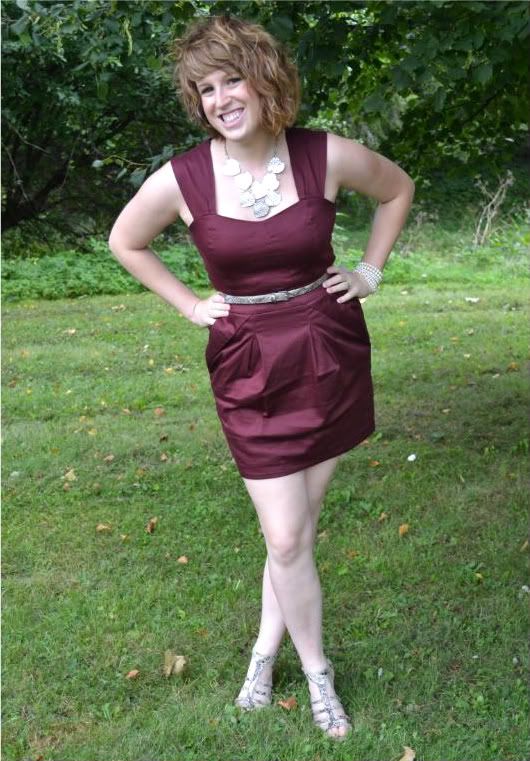 The Outfit
Dress: Pink Martini- Je Suis Prest Boutique (SJ, Sept '11)

Belt: Old Navy (SJ, Aug '11)

Sandals: Guess- Manchester Shoe Salon (SJ, Feb '09)

Necklace- Splurge (Halifax, Spring '08)

Bracelet- Le Chateau (Halifax, Fall '07)
Whoa, does the natural light ever bright out the pale in me! I assure you, I haven't been hiding in a cave all summer as my complexion might suggest.
This was an outfit I wore to my friend Kate's wedding this past weekend outside in the Rothesay Commons- gorgeous location and I'm so glad our tempermental climate decided to cooperate for her that day! She looked absolutely gorgeous- there's just something about friends in white dresses that makes me a little misty eyed. (This was also the first wedding I've attended where I didn't have to get up to catch that bouquet at the reception.)
Thanks to Joy for helping me pick out this dress the night before!
Tweet