Tweet
The last month I`ve been itching to try new shades of polish on my nails. This summer I was leaning more toward oranges, corals, mint, and turquoise, but now that we`re on the verge of fall I`m looking forward to painting with some darker hues!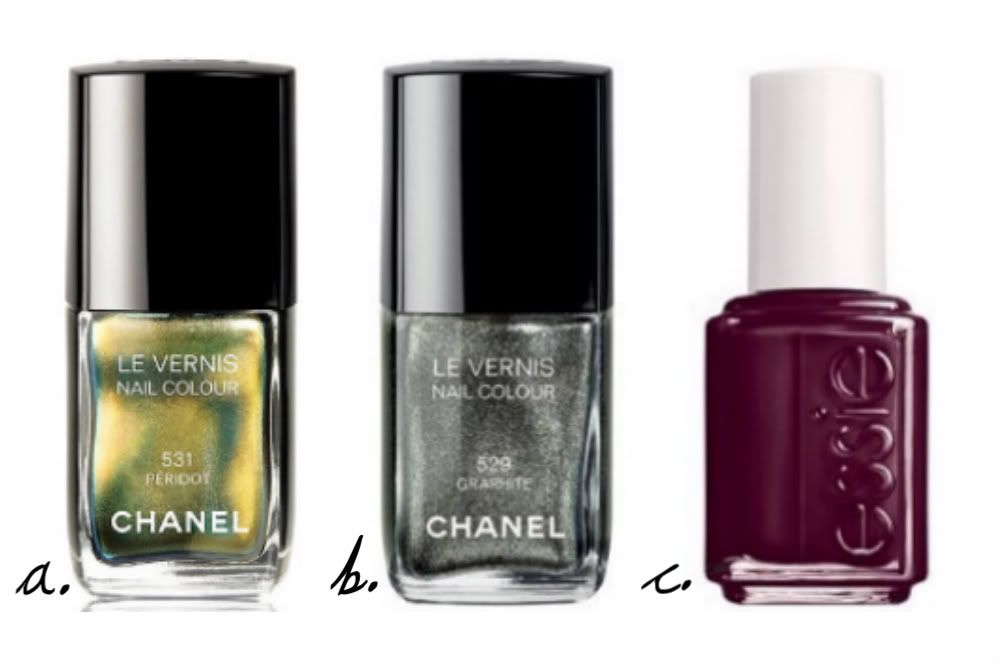 a) Peridot- Chanel | b) Graphite- Chanel | c) Essie- Carry on
Peridot
and
Graphite
are both part of Chanel's Fall 2011 collection:
Les Illusions D'ombres de Chanel.
I picked up 2 out of the
3 fall nail shades
immediately when they became available at
Perfumes Plus
. I have Peridot on my toes right now! I'm wondering it's a little too early in the season to be a sporting as dark a colour as Graphite- but I can't wait to use the glittery metal shine!
My third pick recently was from
Essie's latest collection
:
Carry On
. This rich burgundy is another shade I'm looking forward to painting my nails with this season.
Tweet