So last week I mentioned that I was going to show you my collection of shoes and what I currently own. I've decluttered my closests and narrowed it down only to what I currently wear. The rest will be coming with me to Rhoda's Flea Market on Sunday, February 20 (Saint John's fashionable ladies will be bringing their closets to the Exhibit Park again to find new homes for their pre-loved items...stay tuned!)
With almost 40 piecs of footwear currently in rotation, I thought I'd start off by sharing my heels! One of my resolutions this year has been to
"Wear more heels in 2011 and add more wedges/platforms to my collection."
And even with 17 pairs of heels in my spare room closet (which I'm lucky enough that B is letting me currently transform it into a dressing room!)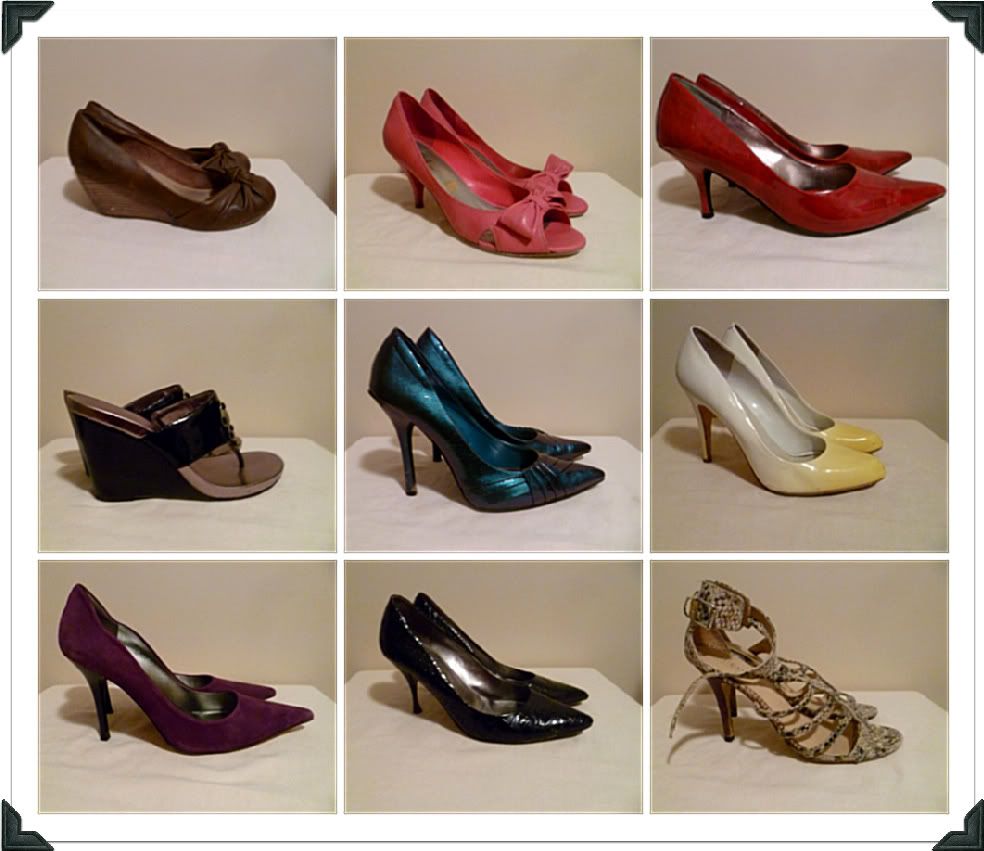 1. Aldo 2. Unisa 3. Spring 4. Calvin Klein 5. Spring
6. Aldo 7. Guess 8. Guess 9. Guess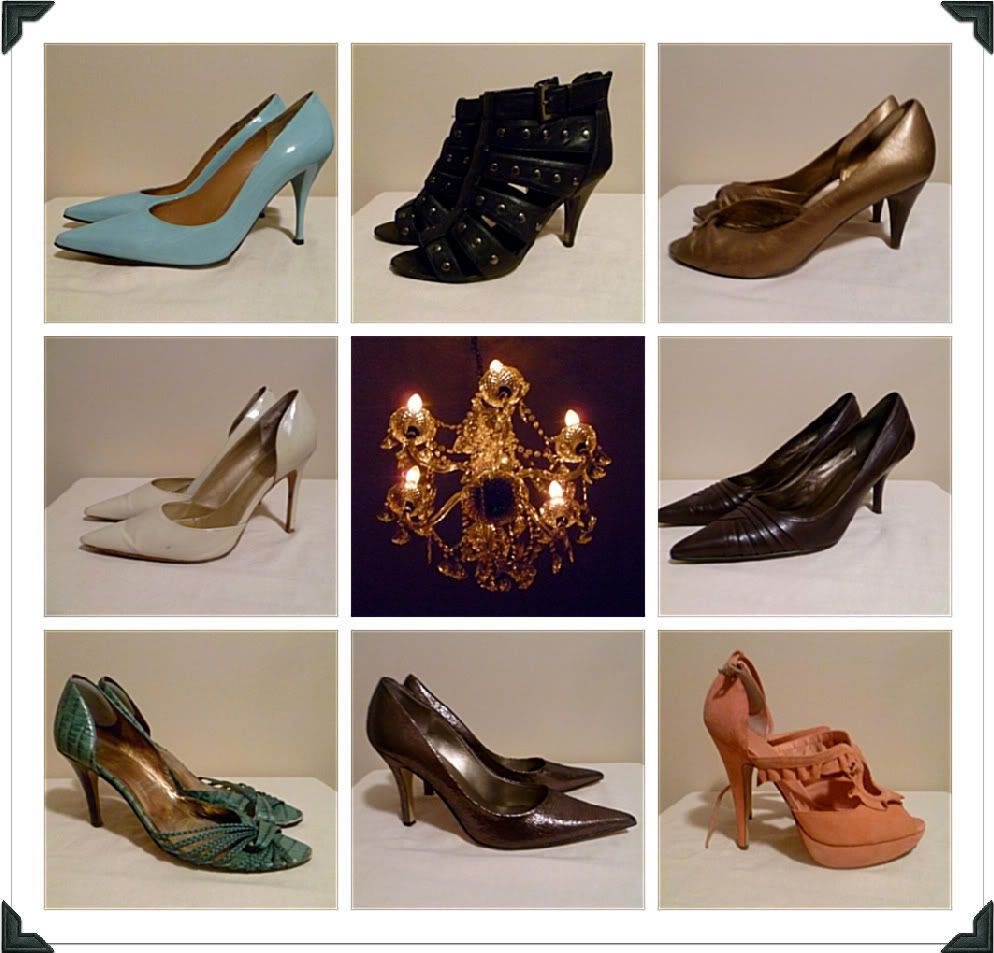 1. Stuart Weitzman 2. Aldo 3. Nine West 4. Aldo
5. Aldo 6. Nine West 7. Nine West 8. Aldo
Ok...I love all these shoes, but I'm now noticing a little repetition- there may be good colour variety, but I do not need any more pointy toe pumps, that's for sure! This year I want to expand into more wedges and platforms and really take some risks with my footwear- let's try some edgier stuff!
So here's to trying something a little different in 2011!
Tomorrow I'm going to share with you someone's shoe closet that I would love to explore... ;)