As you can see, these outfit shots were taken before the snow melted...thank goodness it's gone! It's almost like an ugly memory to see it in the background for this post! This outfit I wore on a typical Saturday morning: heading uptown and grabbing coffee at Starbucks. That's what you'll find me doing most Saturdays, despite the time of year!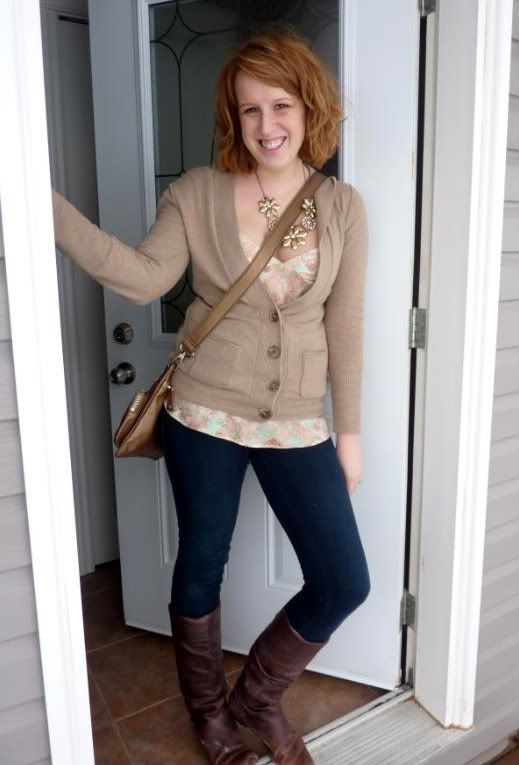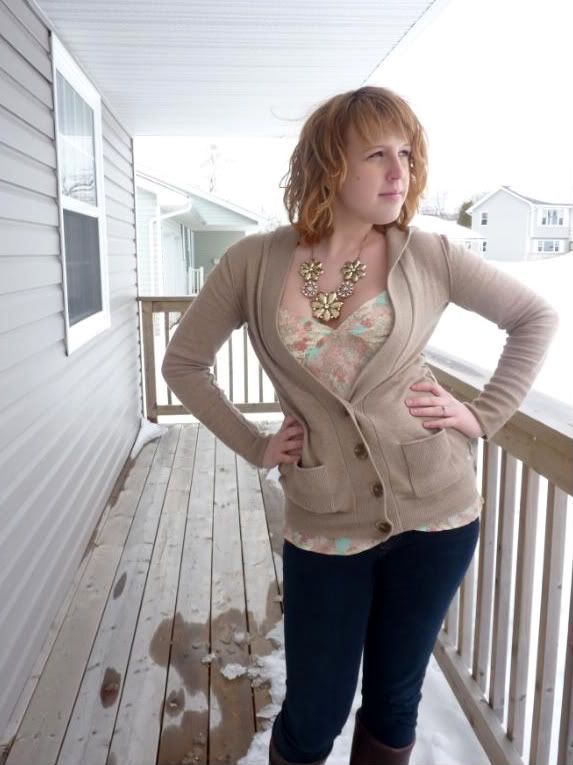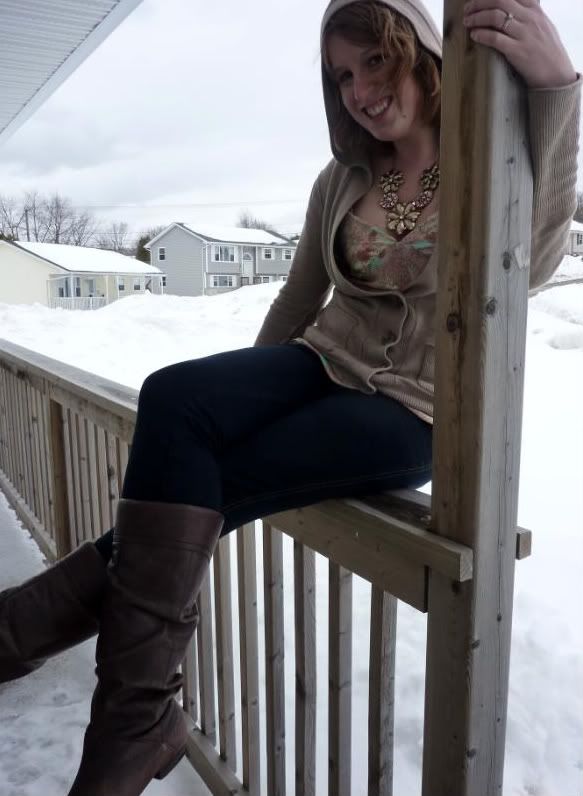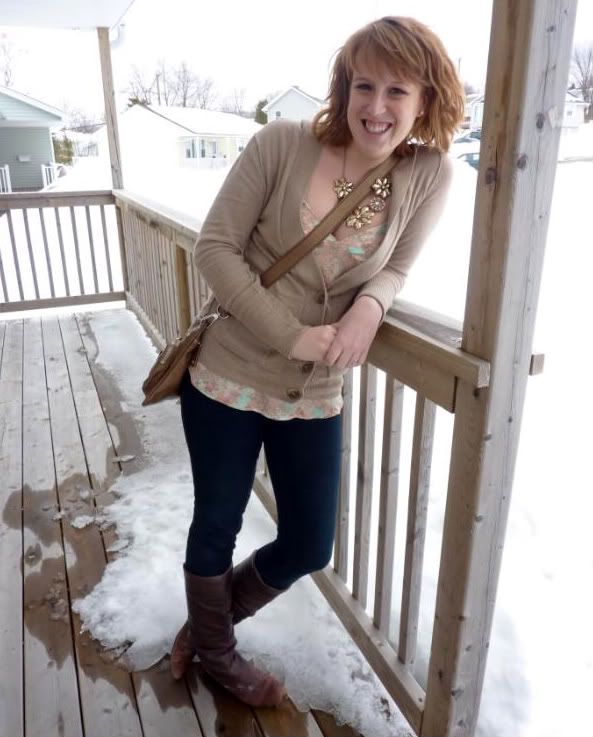 The Outfit
Sweater: American Eagle (SJ, Sept '09)

Tank: Jack- Je Suis Prest Boutique (SJ, Feb '11)

Jeggings: Guess- Envy (SJ, Dec '10)

Boots- Aldo (gifted from parents, Dec ;09)

Purse: Fossil- Manchester Shoe Salon (gifted from B, Dec '10)

Necklace: Aldo (Toronto, June '10)
These boots along with my black ones have been my footwear MVPs this winter- they keep my feet warm and dry and can be dressed up or down so easily! As much as I love my boots, I'm happy to start wearing more of my other shoes again. Socks are really only a seasonal item for me...once it's warm enough, I tuck them in my drawer and leave 'em there until the weather gets cold again. I've already been wear flats and no socks...so happy to finally see Spring!
I think I wore this particular outfit the day a bunch of us sipped on lattes and divied up our group We Love Colors order. Coffee dates are the friendly meet and greets that frequent my schedule. You know you might be at Starbucks a little often when they remember your order at more than one location...