Last Friday, I sat across the table from Patience Cole at Starbucks, chatting about style and hair accessories. It's always awesome to meet an entrepreneurial woman in Saint John who is passionate about what she does- and I've had the pleasure of meeting many within the last year!
Patience creates unique hairpieces and started her own business,
Band Geek
, a couple of years ago. Patience's face lights up as she talks about her work and pursuing a career she loves. She uses non-typical and creative materials to create her headbands, sold at local stores in KV as well as her online
Etsy Store
. Patience kindly made me the headband featured with the outfit below- she created the piece by getting ideas from the outfit posts of my blog.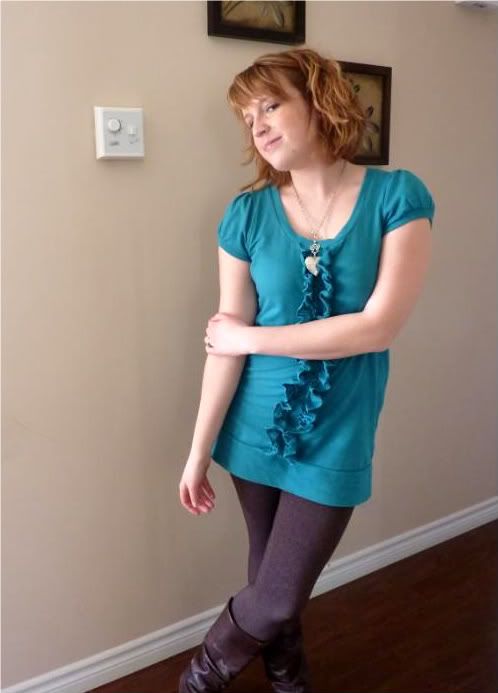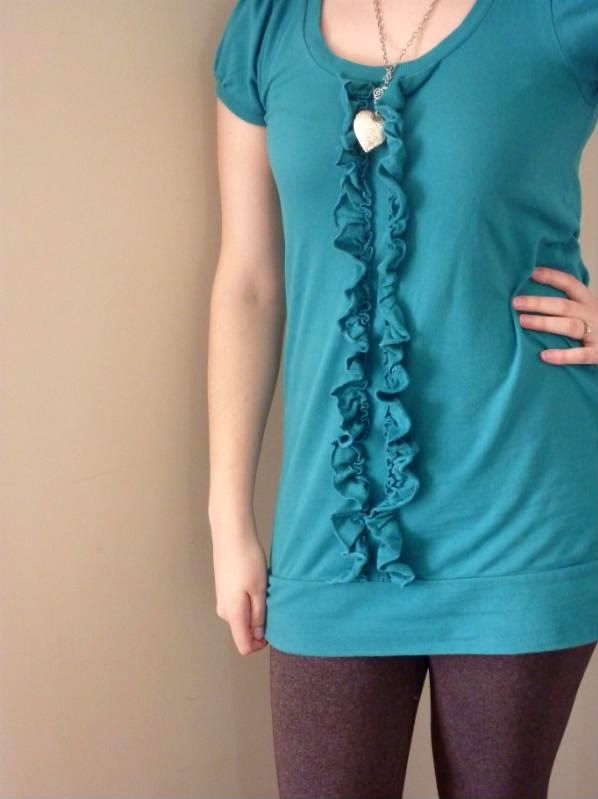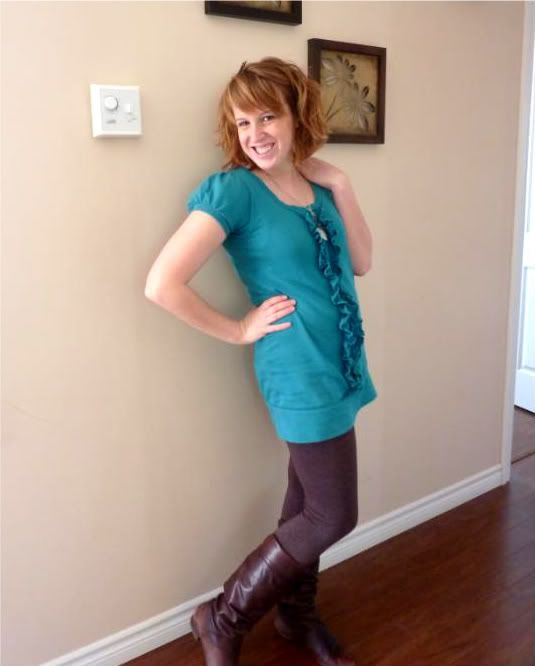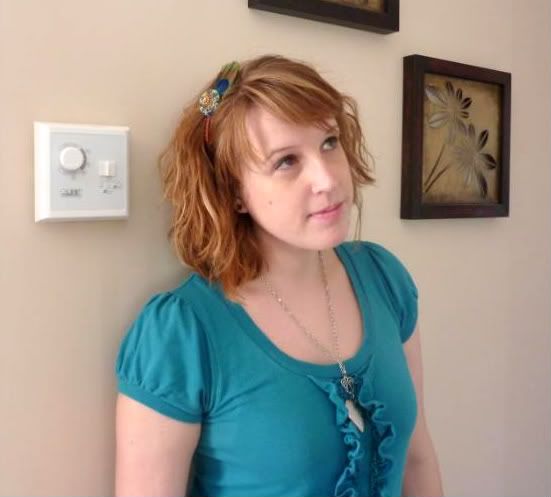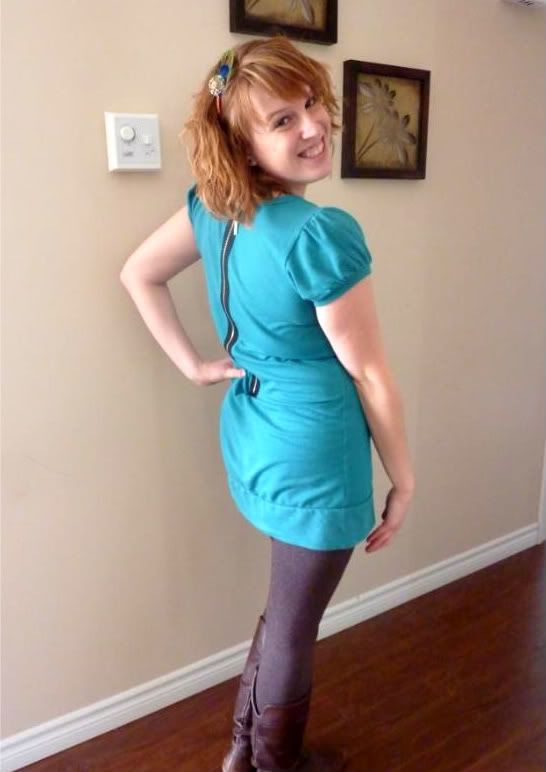 The Outfit
Top- Kensie- Je Suis Prest Boutique (SJ, Dec '09)

Leggings- C'est Moi- Je Suis Prest Boutique (SJ, Nov '10)

Boots- Aldo (gifted from my parents, Dec '09)

Necklace- Splurge (Halifax, May '08)
Her latest project involves helping to raise funds towards the rescue and relief efforts in Japan. Taking inspiration from
Japanese prints, fashions, and fabrics
, for every headband she sells from this collection, $1 will go to help those in Japan who have lost so much. Be sure to check out
Band Geek
's current selection of head bands and hair accessories and stay tuned for Patience's Japanese styled pieces.
Writing this blog over the past year as given the opportunity to meet so many great people, Patience being one of them! I especially love meeting creatives in the city with a mutual interest in fashion and style.