Saturday I went wedding dress shopping with my mom and two younger sisters at
Lockhart's
in Sussex! I tried on- or should I say tied into!- some beautiful dresses. I said to our consultant Patti that working in a bridal boutique must be a workout in itself, because some of these gowns were so heavy! I had previously tried on a wide collection of lovely gowns from
Heavenly Gowns
in Saint John, but needed to be sure that I was making the right choice is purchasing my favourite I had choosen prior to today.
Walking into the building that day I though I had an idea of what I wanted- and even that changed to some degree! My original criteria as of 10am that morning when I arrived for my appointment were as follows:
No train or a bustle
Dress needs to be relatively light-weight
Sweetheart neckline
A-line skirt (no drop waists)
Let`s just say that the dress I am going to purchase this month has eliminated at least two of my previous criteria, and one of them I never though I'd changed my mind on. Comes to show that you need to try
everything
on and have some great help! Heres are cropped samples of my favourite four dresses. ;)
Of course, I can't tell you which photo is THE dress yet, but you can feel free to use your imagination and guess!
On both occasions that I've gone and tried dresses on, I made sure I wore a comfortable outfit that isn't risking wrinkles and is quick and easy to pull it on and off! Saturday's outfit included a new top from the
Pseudio
that I found during my animal print hunt the day before. The girls there were so helpful and great with feedback- thank you!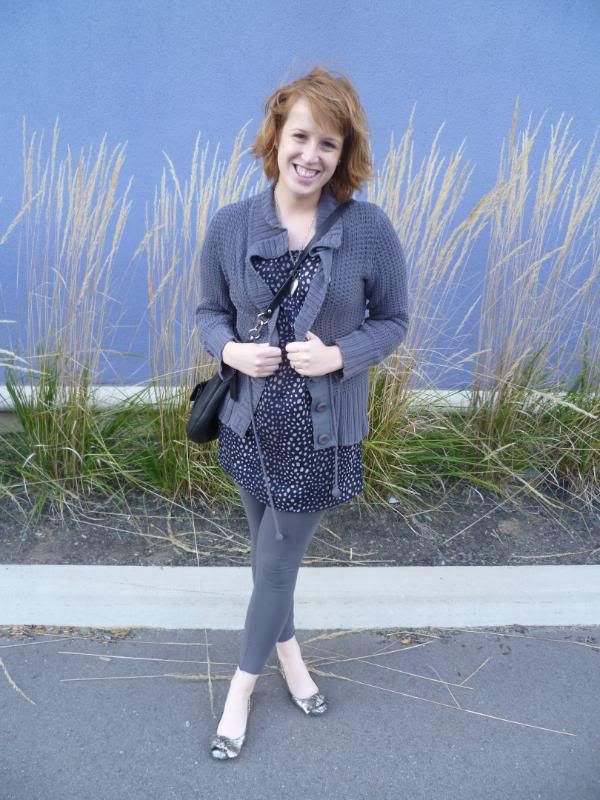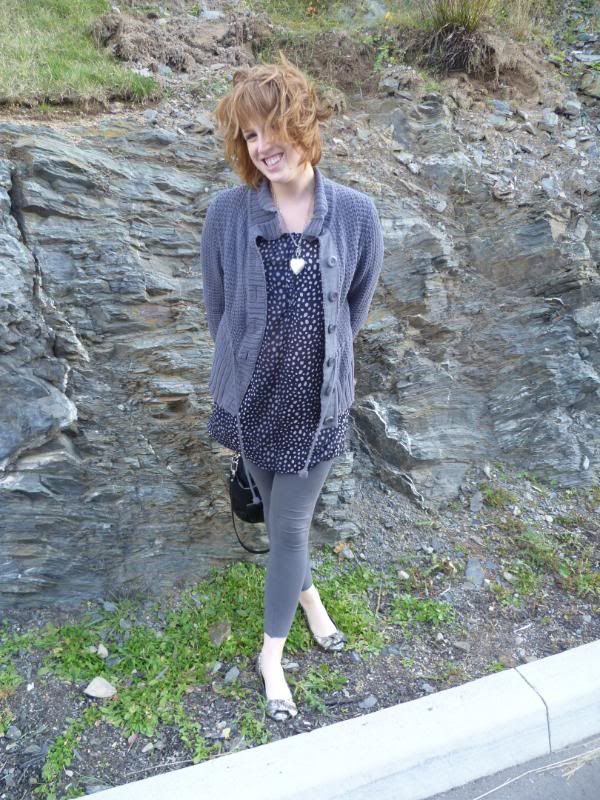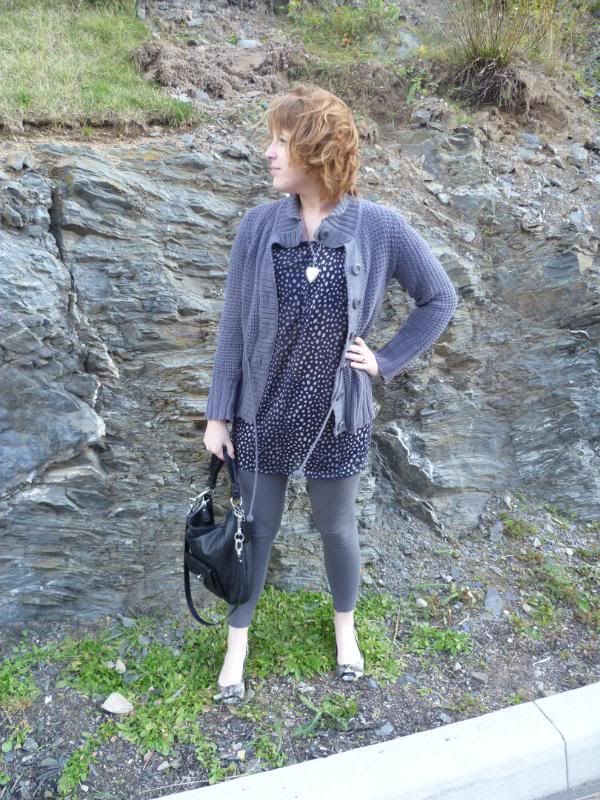 The Outfit
Sweater-
InWear
-
Peepshow Boutique
(Halifax, 3 years ago)
Leggings-
TNA
(Toronto, May '09)
Purse-
Coach
(Toronto, Sept '10)
Heart locket-
Splurge
(Halifax, May '08)
Hope you have a lovely Thanksgiving and lots to be thankful for! I'm thankful for my wonderful friends and family!