I've wanted to take pictures of outfits at times when B isn't available...I've learned the hard way trying to take photos by setting my camera on ledges- it's nearly impossible to get the right lighting or angle! Therefore, it's time to invest in a good 'ol tripod. I visited Futureshop the other day to stake out my options. Really, I'm looking for a tripod that will raise up to chest height that I can plop my Lumix digi cam (which I also need to eventually upgrade) onto. This was the best that I came across: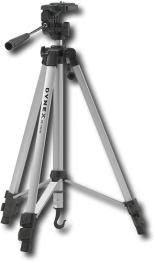 Dynex tripod: $45 (+tax)
Has anyone seen anything locally that would fit my needs but might be a little cheaper?