Today I had lunch with 2 ladies that have fabulous style: my favourite store owner, Kiera, and one of my favourite bloggers, Kate. If you aren't already shopping at
Je Suis Prest Boutique
, you should, and if you aren't already following
O My Heart!
, you should! These girls are not only sweet and friendly, they have impectable taste if you are looking for sources of inspiration for your wardrobe.
On this very windy Thursday we ate lunch at the
Urban Deli
and hung out with Kiera at her store. It was nice to meet Kate in person for the first time since coming across her blog this spring! Kiera snapped my outfit photos today in her store- didn't she do a great job with Halloween decor? I asked Kate to hop in my last picture with me. I realize now that standing under bright lights does nothing but wash me out! (I need stage make-up!)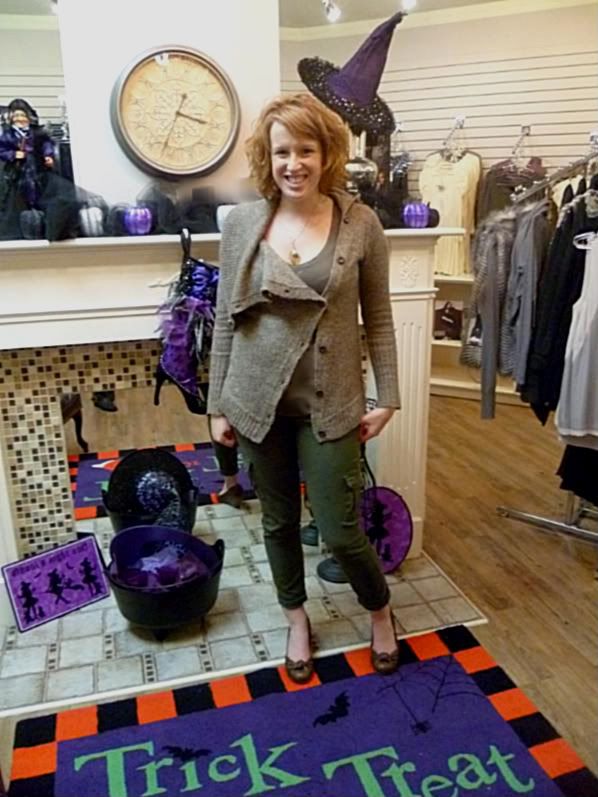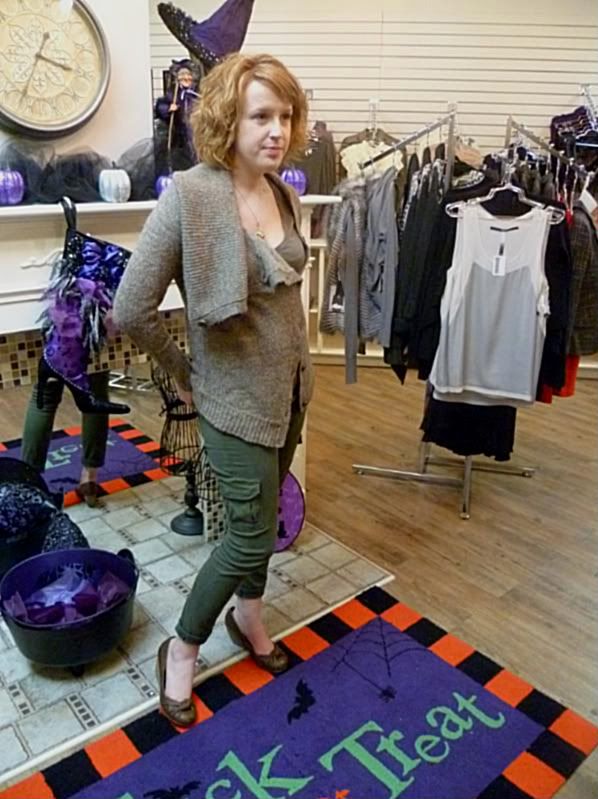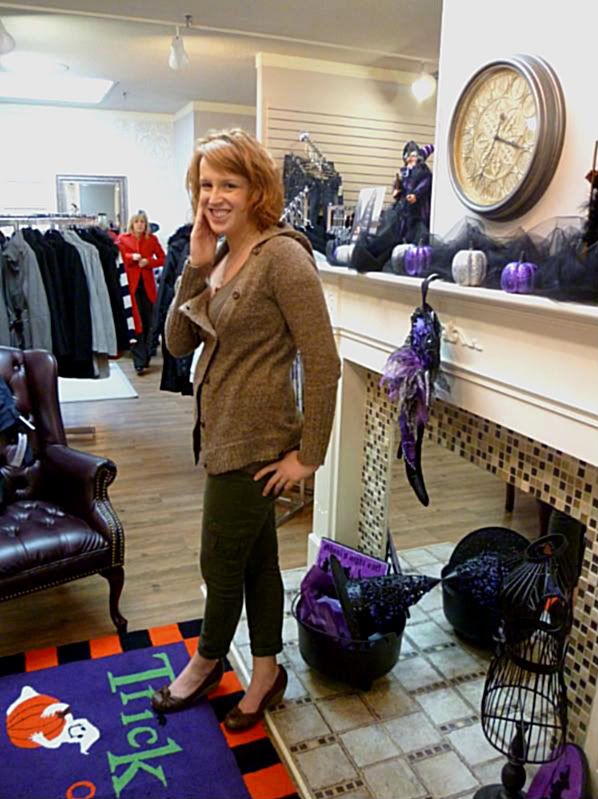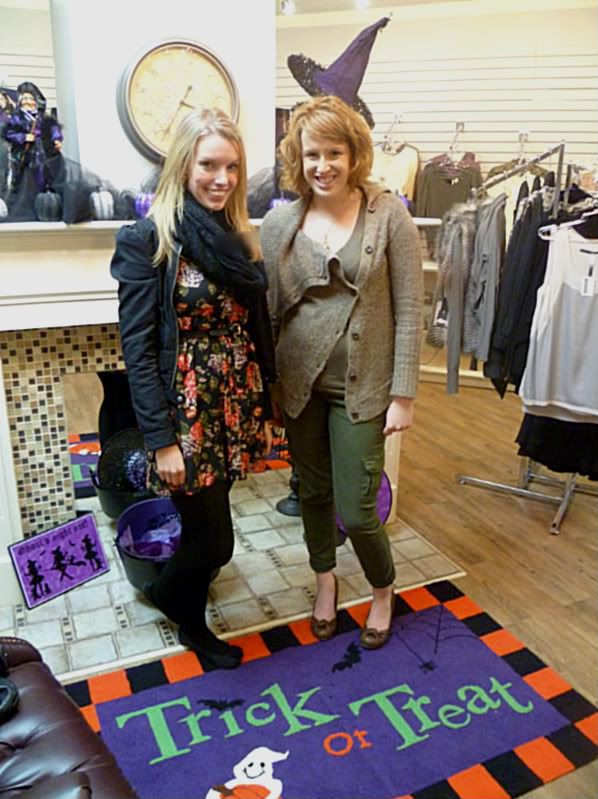 The Outfit
Sweater-
Kensie
-
Je Suis Prest Boutique
(SJ, Sept '10)
Brown wedges-
Aldo
(Spring '10)
I just got my hair cut yesterday at
Reflections Day Spa
(my aunt has been cutting my hair as long as I can remember!)
Interesting little tid bit on my t-shirt: it was originally $19.50, on sale for $9.99, plus 30% off sale items: $6.99! I'm not sure it's still on, but it is definitely worth browsing American Eagle's racks with 30% off sale items!
Just to keep this in the back of your minds,
Je Suis Prest Boutique
will be having a fashion show at the
Canterbury Lounge
next month: I'll keep you posted on upcoming details!