I love clothing that has texture to it, be it studs, feathers, faux fur, ruching, ruffles, sequins...anything that adds a little richness and a little glam to an outfit. Saturday night I put on a tank that gleamed with metallic sparkle- I was feeling a little festive. B & I headed uptown to hang out and have a few drinks with Joel and his roomate Matt. So where you see me standing is the boys' kitchen. My outfit shots are technically incomplete since I forgot to put my shoes back on (oops)- I was wearing my
Aldo black wedge booties
, but in these shots they are still sitting by the door...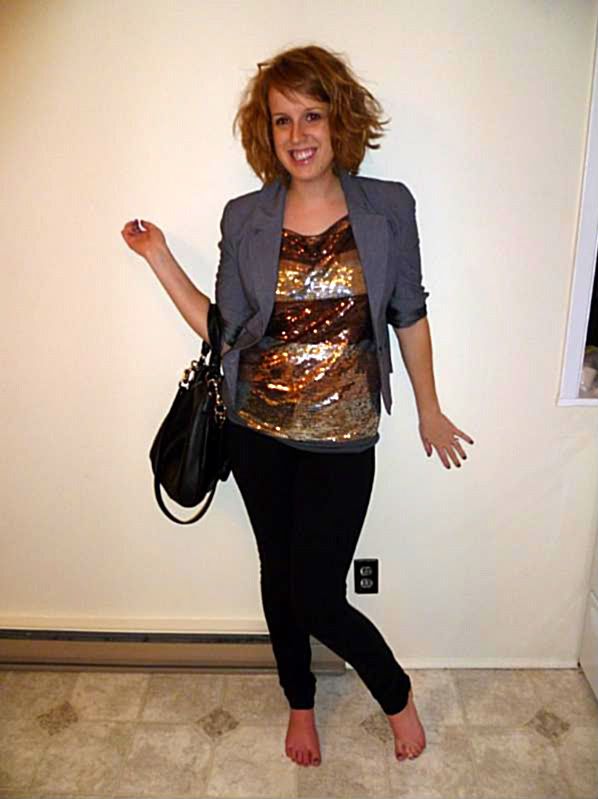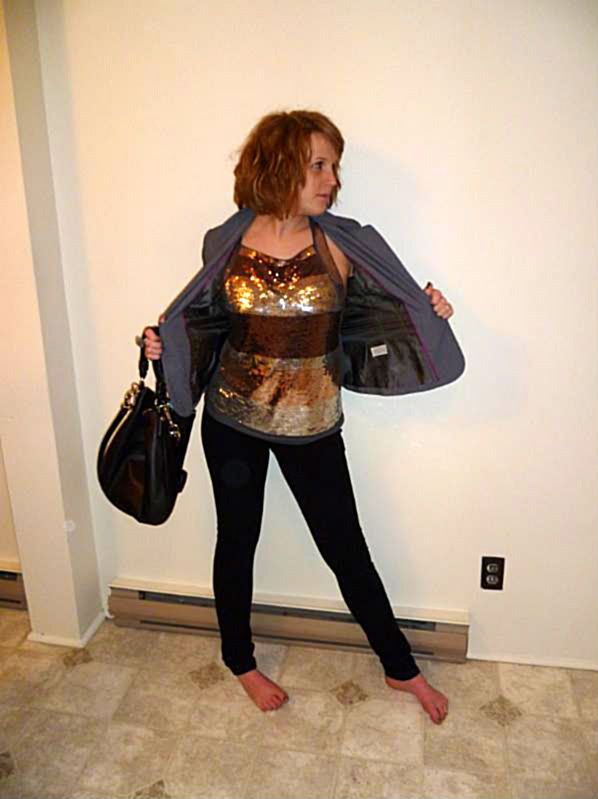 The Outfit
Sequined tank-
Mango
(Toronto, May '09)
Grey blazer-
R&W Co
. (SJ, May '10)
Black purse-
Coach
(Toronto, Sept '10)
Since the sequined top was bold in it's own right, I went with a minimalist approach to accessories: an onyx pair of studs. I did my eye make-up in glittery bronze and copper shades to coordinate with the hues of the metallic tank.
I ended my night with a bowl of ice cream and an episode of
The Rachel Zoe Project
on my laptop before bed. I'm not sure how I've been so far behind, but I love (ok, I'm obsessed with) this show.
Rachel Zoe
has been added to my list of definite inspirations.