Tweet
I'm so relieved to finally see nicer weather so that I can back outside to shoot my outfit photos! Though, I might add, the temperature could be a little warmer. I ascended the hill that Fort Howe sits on top of the other day and I can tell you it was a particularly windy day! The gusts kept blowing my tripod and camera over so that I would have to leap forward and grab the tripod before it hit the ground. Needless to say, it took a while before I got some good shots!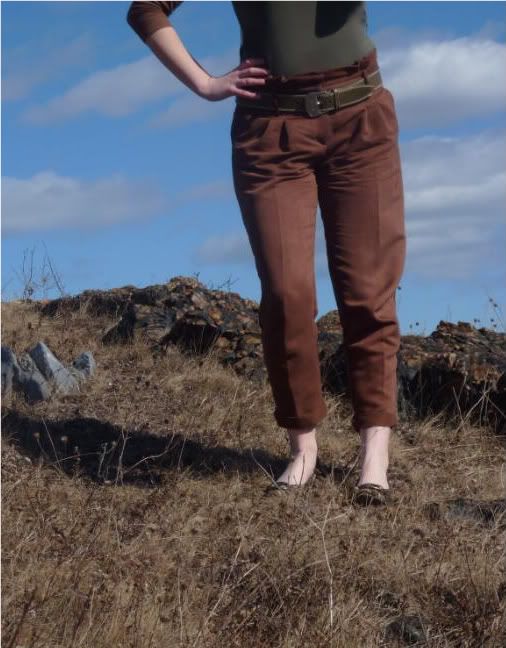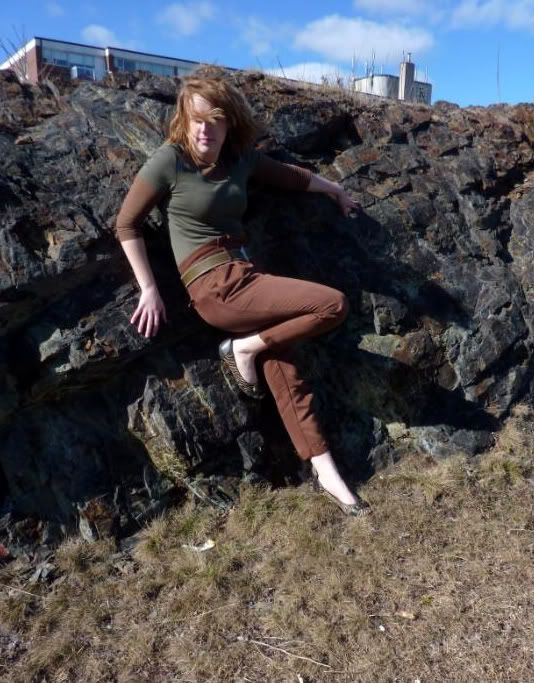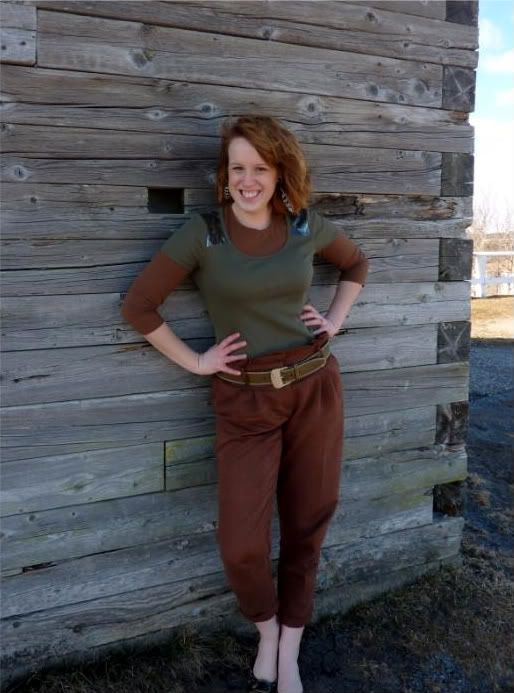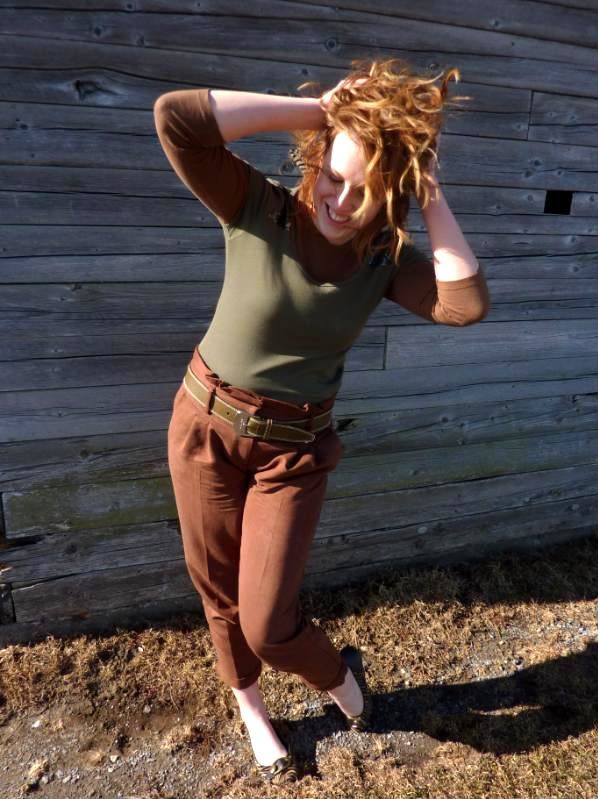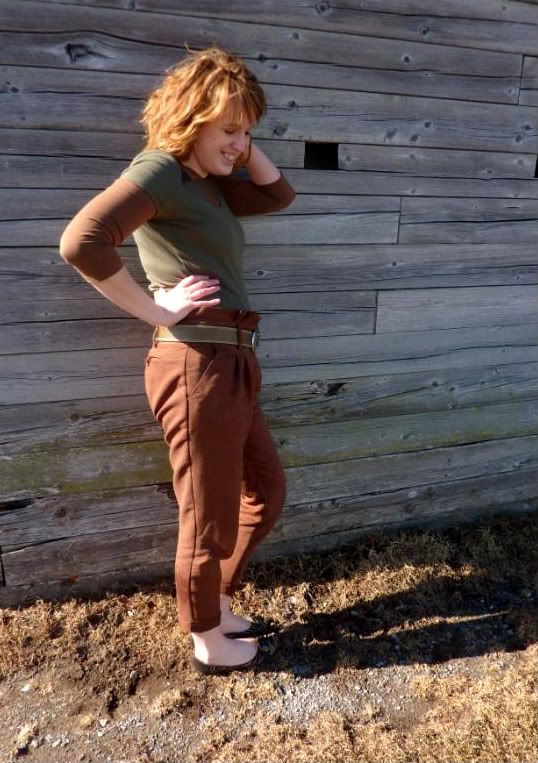 The Outfit
Brown top: Joe Fresh (SJ, Dec '10)

Green top: Joe Fresh (giveaway prize, Mar '11)

Trousers: ASOS (ordered online, Jan '11)

Belt: Michael Kors- TJ Maxx (New Hampshire, Apr '09)

Animal print flats: Nine West (Freeport, Nov '10)

Feather earrings: Little Burgundy (Montreal, June '10)
Thank you to everyone who has voted on yesterday's post to help me choose my green wedding shoes! If you didn't already have the opportunity to, I'd love to here your opinion.
Click here
to vote for your favourite from the 3 I've narrowed it down to! I'll be counting the votes until Sunday night and let you know which shoe was most popular on Monday!
Tweet