Honestly, before this fall, I rarely wore hoisery...even in the winter months. I hardly ever wore dresses or skirts in the cold periods, reasoning being obvious. I'm not really sure why or if I had an opposition to pantyhose before, but I have to say it's made a huge difference in my wardrobe and extended the wear of items that were just seasonal before. As I planned my outfit for a formal I attended this past weekend, wearing bare legs with my dress didn't even occur to me as an option. But the last two years I would have never wore pantyhose. Interesting how your outlook and style can change all of a sudden.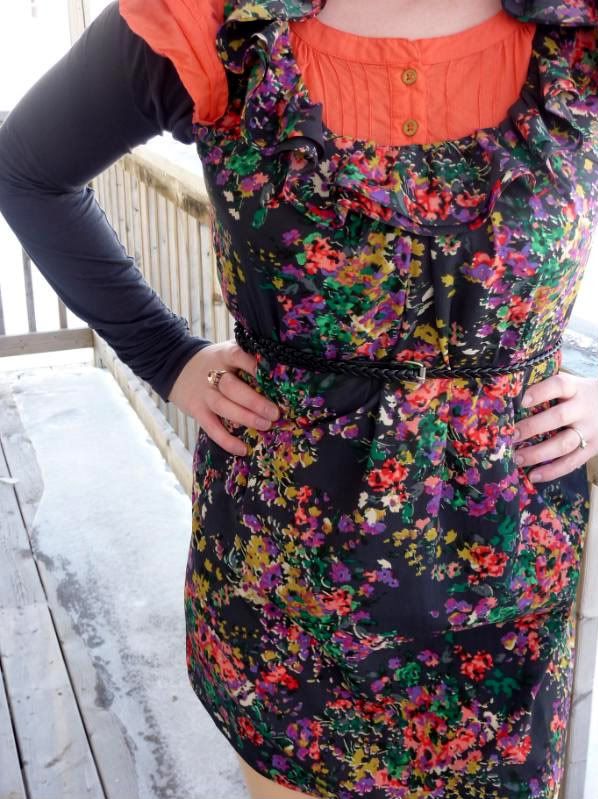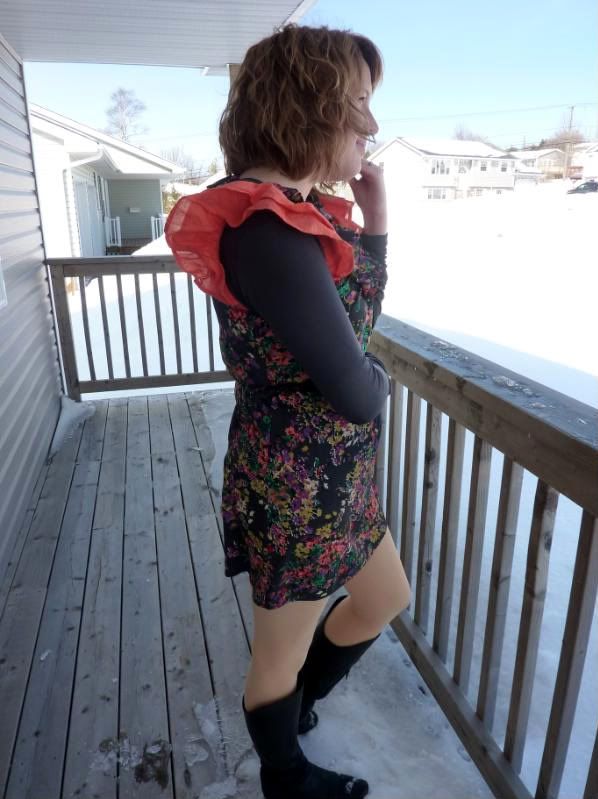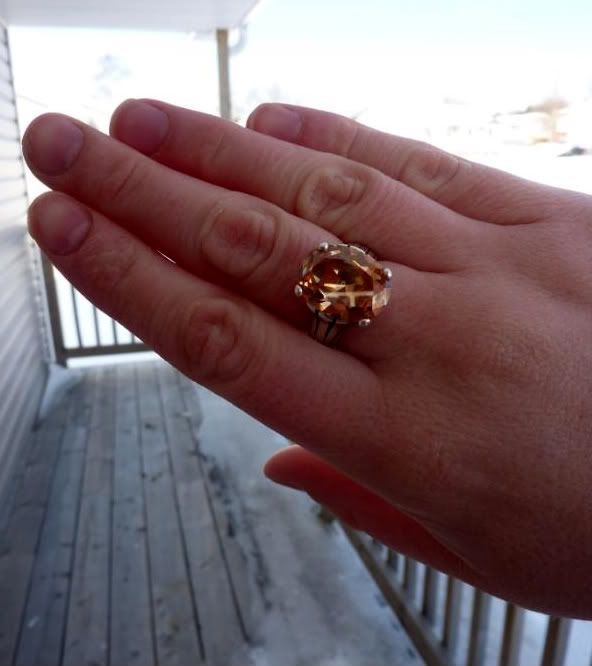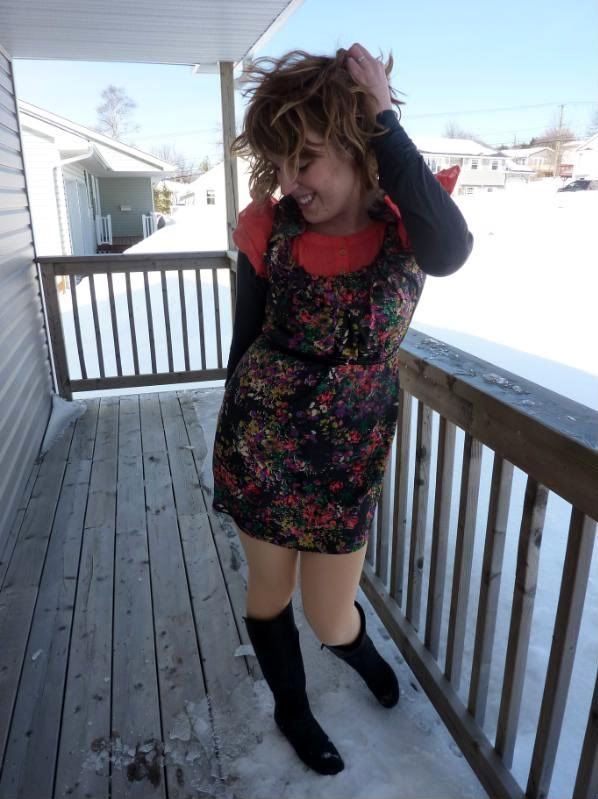 The Outfit
Grey sleeves (shrug): DEPT- Je Suis Prest Boutique (SJ, April '10)

Coral top: French Connection (Toronto, June '10)

Dress: Lush- Envy (SJ, Dec '10)

Belt (from another skirt): Eve Gravel- The Black Dog Boutique (SJ, Dec '10)

Tights (in light orange): We Love Colors (ordered online, Mar '11)

Boots: Town Shoes (Halifax, Oct '07)

Ring: Silpada (jewelry party, Summer '10)
You purchase the right fit of pantyhose and they are actually comfortable. They're also a saving grace for my pale legs. They also double as shapewear and give everything a more firm appearance, even if you haven't been to the gym in months. Pantyhose have become a secret weapon for women. And when you look good, you feel good!