Tweet
With my wedding
66 days
away, my next big task is to choose the
shoes
. Last week I picked up my wedding dress from
Lockhart's Weddings & Special Occasions
in Sussex. Our primary colour for the wedding is is an emerald/shamrock green, which is to be the colour of the bridesmaids' dresses and the groomsmen's ties/pocket squares. I wanted to find a way to encorporate green into my outfit too, so why not on my feet? Thank you so much to those who sent me links with shoe suggestions: your help was very much appreciated!
It's great that I won't have to have my dress hemmed but I'm only limited to roughly 2 inches of heel in my chosen shoe otherwise the gown will lift off the ground! I'd really appreciate your help in deciding which shoes to wear the day of my wedding from my top 3 picks: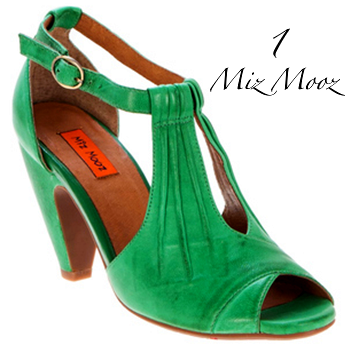 Please name your pick for which shoe I should wear on my wedding day by leaving a comment below! I'll be taking a tally from today until Sunday night. I'll report the most popular shoe recommendation on Monday!
Tweet