Weekend before last, B and I headed up to Fredericton to join some of our friends in attending the annual
Four Leaf
Formal
. Being the 5th year for the event, the formal was hosted at the ballroom of the Delta Fredericton and proceeds were donated to Chrohns and Colitis research. Always hosted in downtown Fredericton around St. Patrick's Day, funds raised in previous years have always been donated to important health research, with over $3000 donated last year toward colon cancer research.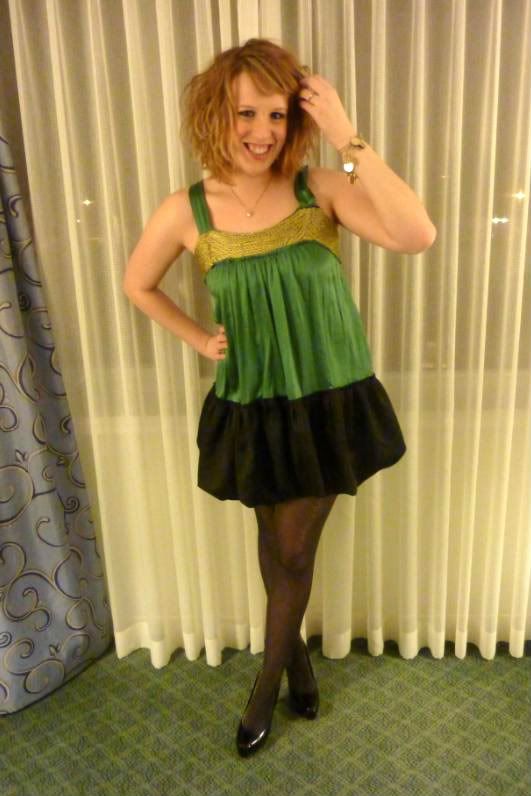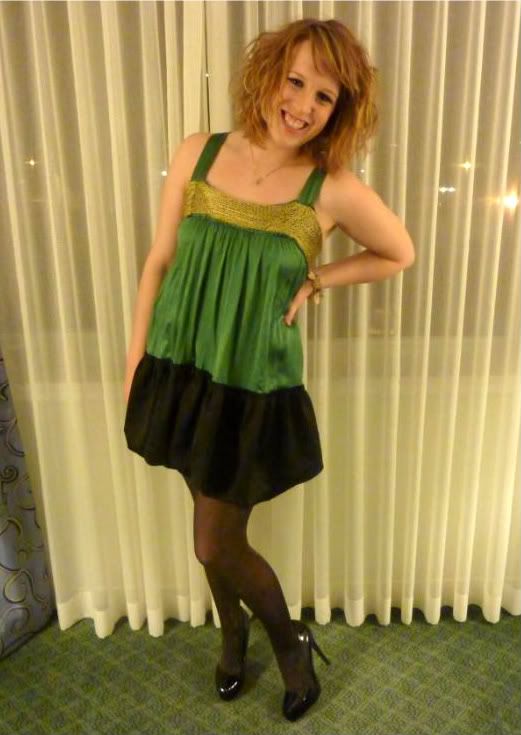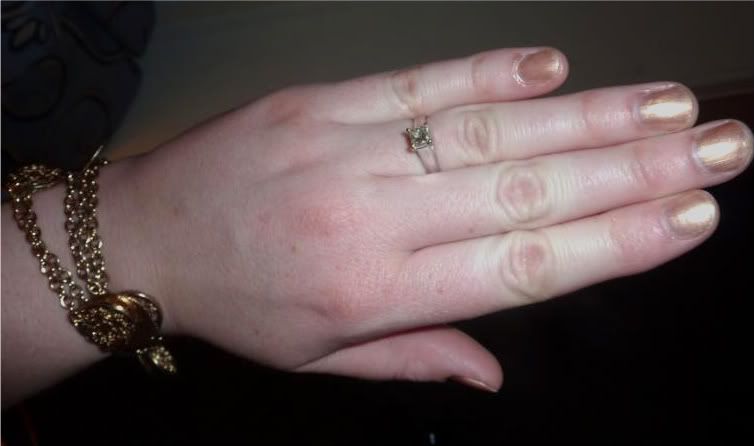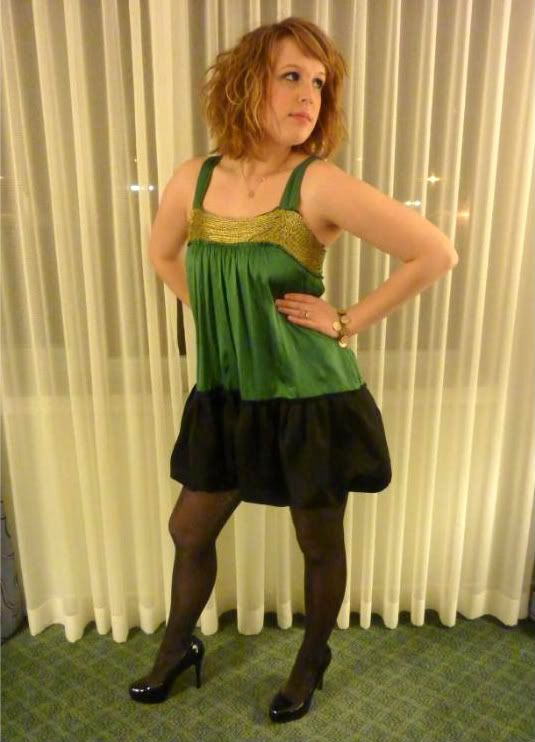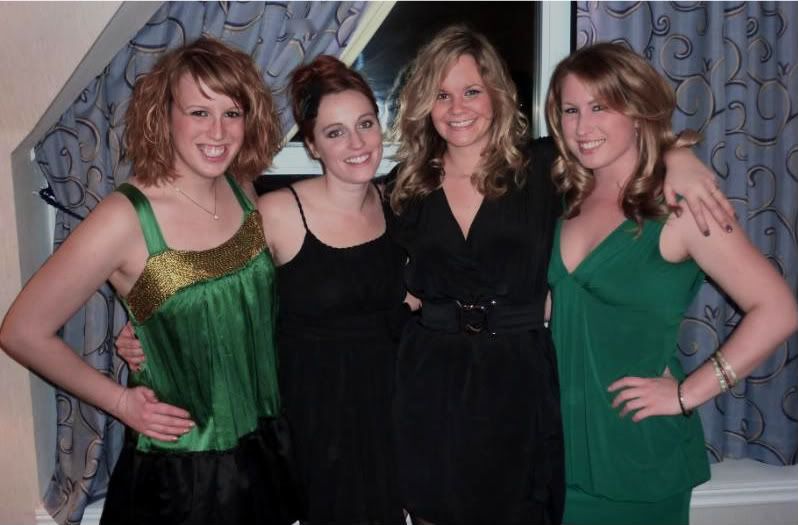 My lovely ladies: (L to R): me, Jess, Jenny, Christine
The Outfit
Dress- Fumblin' Foe (Toronto, Sept '08)

Pantyhose- American Apparel (Halifax, Winter '07)

Shoes- Steve Madden- The Urban Shoe Myth (SJ, Mar '11)

Necklace- Swarovski (gifted from B, Feb '10)

Bracelet- Banana Republic (Freeport, Nov '10)
In previous years I've always used the event as an excuse to buy a new dress, but this year I decided I should probably choose one from my...uh...already overflowing closet. I have no shortage of green dresses (given it's my favourite colour), so I was all set!
With these heels I'm newly obsessed with from
The Urban Shoe Myth
, I lingered near 6'0" (I'm normally only 5'7")! Haha, I like feeling like a giant!