Last night was an event I have had been looking forward to over the last couple weeks.
Silver Daisy Designs
hosted a "fashion social" at the
Canterbury Lounge
last night, which involved mingling, drinks, prizes, a silent auction and a fashion show featuring their latest clothing lines in store. Most importantly, the focus behind this fun event: all proceeds were donated to a local girl experiencing a serious illness to help cover medical related expenses. It was great to have an excuse to dress up on a week night and lovely to see fellow fashion enthusiasts all the while supporting a great cause!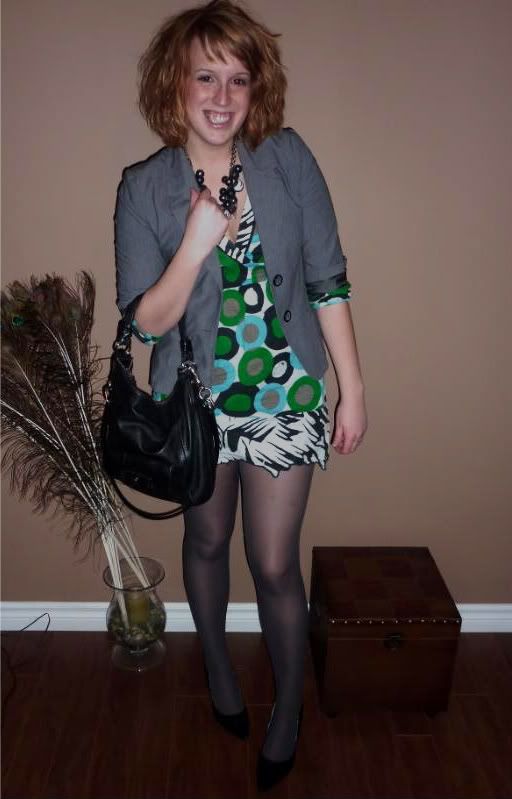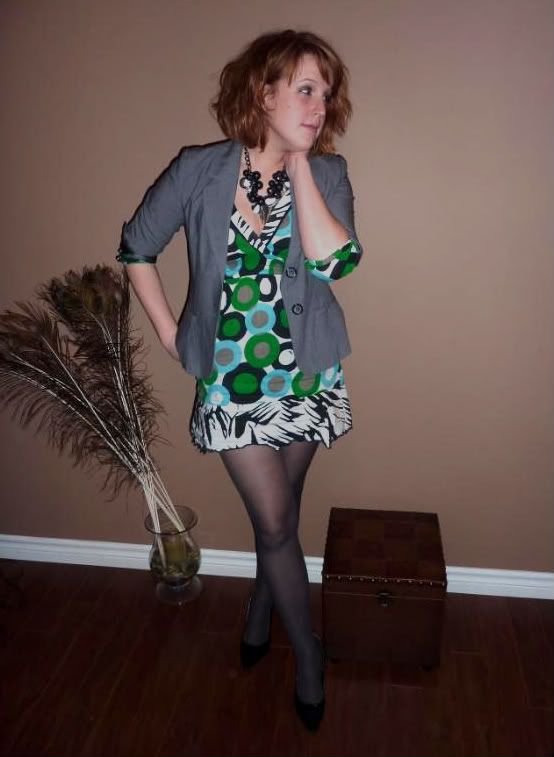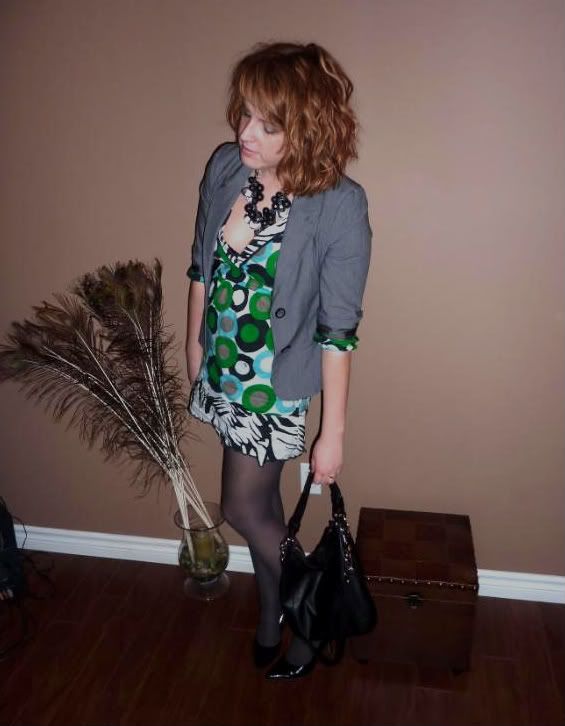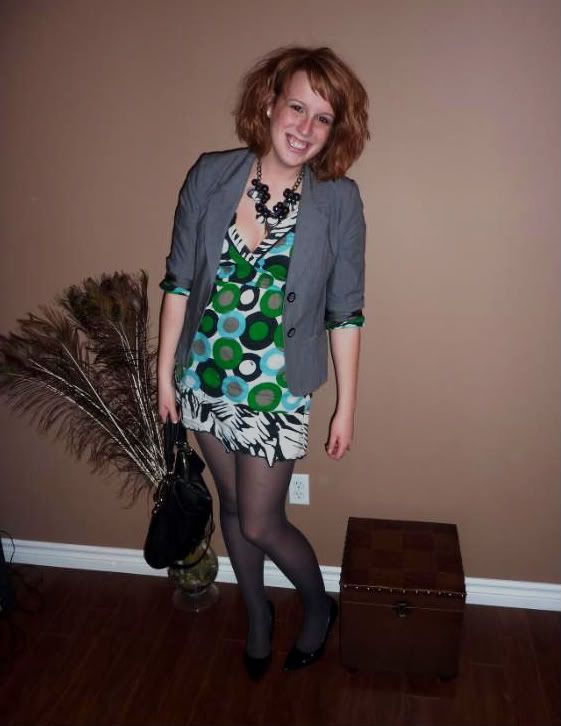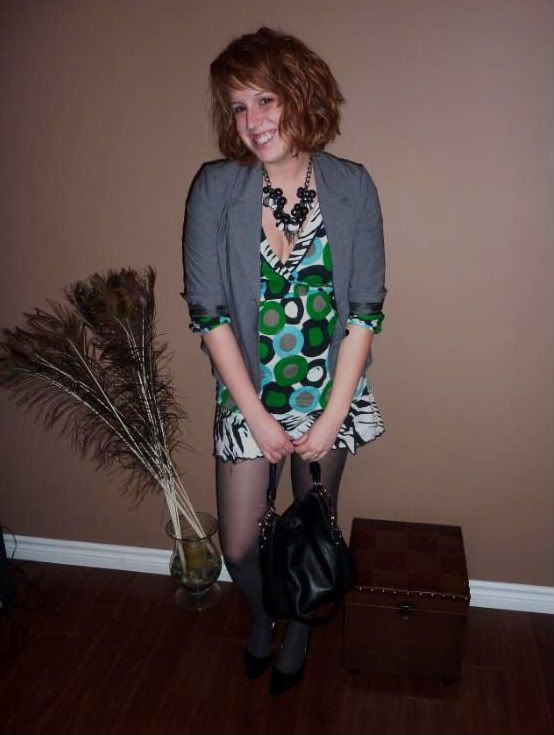 The Outfit
Dress: DEPT- Je Suis Prest Boutique (SJ, March '10)

Blazer: R&W Co. (SJ, May '10)

Pantyhose: Secret- Walmart (SJ, March '11)

Purse: Coach (Toronto, Sept '10)

Shoes: Guess- Winners (Toronto, Sept '08)

Necklace: Silver Daisy Designs (SJ, March '11)
Above is the outfit I wore to the fashion social. I was rushing out the door to meet friends at
Churchill's
for dinner in advance and realized my pantyhose had a serious run. This was not something a little clear nail polish could fix. I had to make a quick trip to pick up a new pair! I haven't had the best track record with hosiery this week: I've managed to destroy two pairs! And on the topic of hosiery, I also picked my my latest package from
We Love Colors
with a few colourful pairs of tights- which I figure is a good way to fight off the winter blahs!
Anyways, last night was a great time: kudos to Kate and crew as well as the Canterbury for throwing a great event!
Silver Daisy Designs
is now on Twitter so be sure to follow via
@silverdaisyd
! Be sure to stay tuned for photos from the event and fashion show to be posted on the blog early next week!