Tonight I went to
Brunswick Square
's fall fashion show, which was to raise funds for
Big Brothers Big Sisters in Saint John
. Combine fall clothing from participating retailers, dessert, and some Starbucks coffee and you have a smashing event! Tonight was an opportunity to wear my
Jack faux fur vest
from
Je Suis Prest Boutique
for the first time.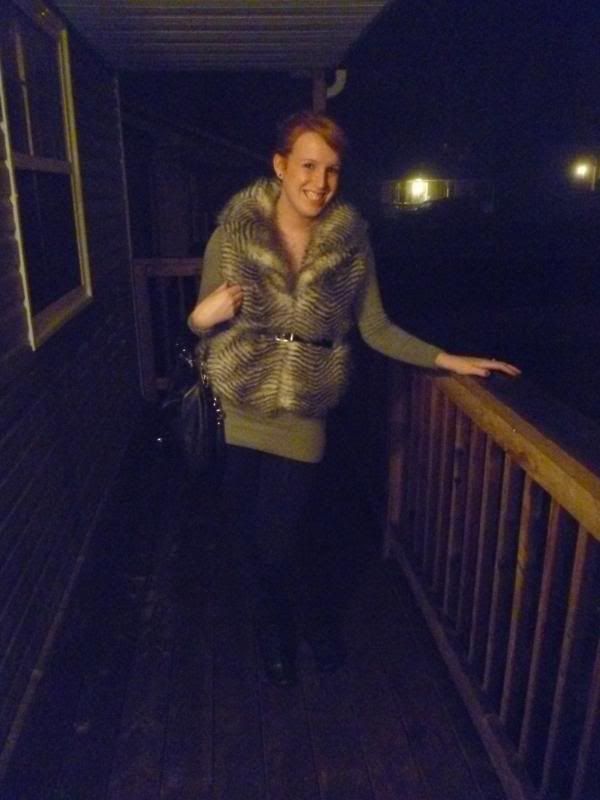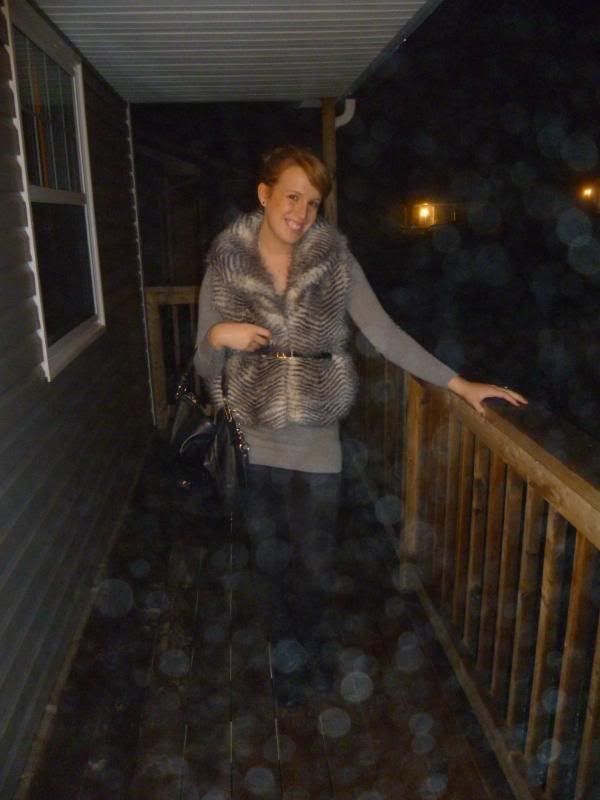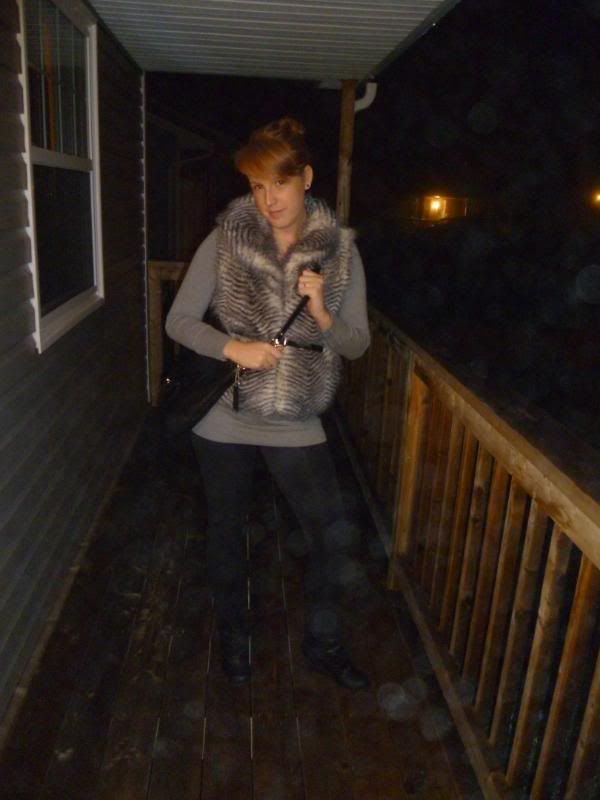 And that's the fog that the flash picked up...
so the rest of the photos were shot inside.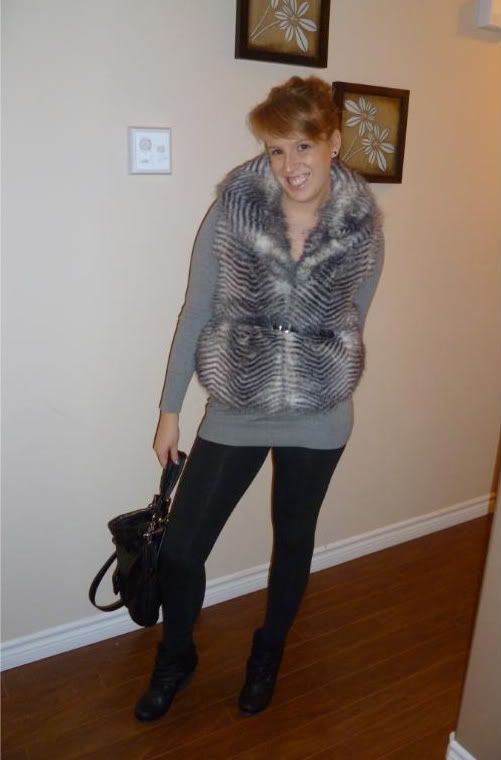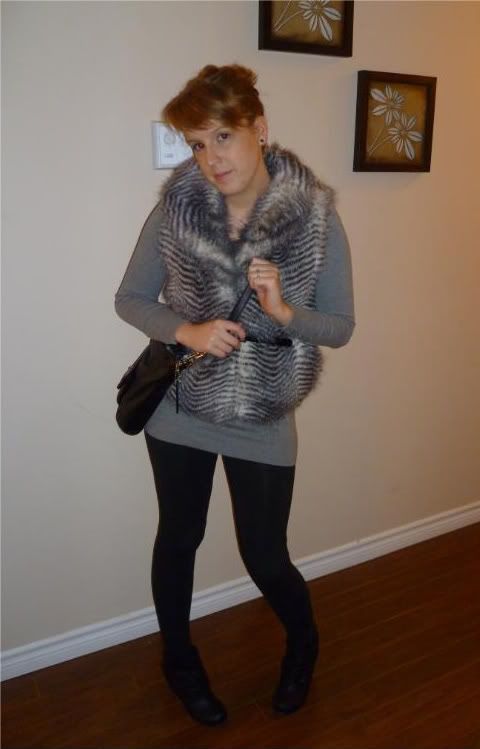 The Outfit
Faux fur vest- Jack- Je Suis Prest Boutique (SJ, Sept '10)
Grey sweater- H&M (Toronto, Sept '10)
Black leather purse- Coach (Toronto, Sept '10)
Black belt- Winners (Toronto, Sept '08)
Black booties- Aldo (Toronto, Sept '10)
The
Coach
purse,
H&M
grey sweater, and
Aldo
booties are all purchases from my weekend in
Toronto
(and some of the things they were in the bags you saw from my post yesterday)!
The
Coach
purse is the
Kristin hobo bag
- I had chosen this bag because it can be carried in the hand, over the shoulder, or cross body. I went with black because, believe it or not, I do not own a single black purse and, for obvious reasons, it was the practical choice. I would have to say the
Kristin Collection
is my favourite line from
Coach
because of their solid colours and sleek, soft leather exteriors.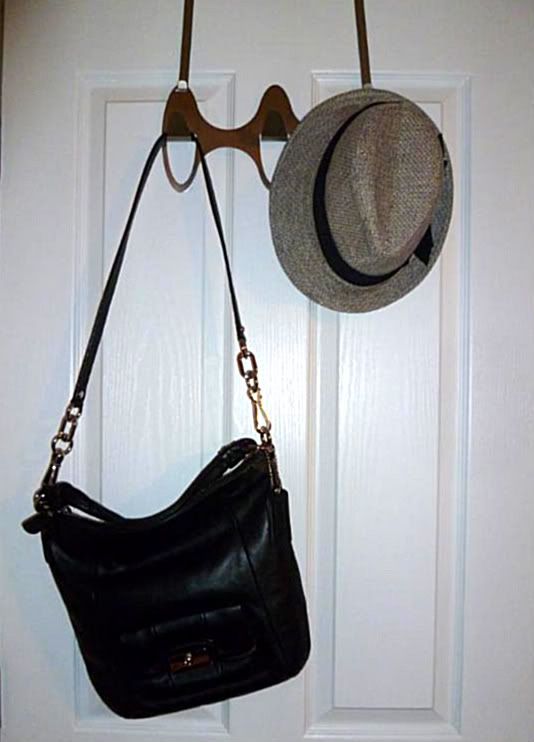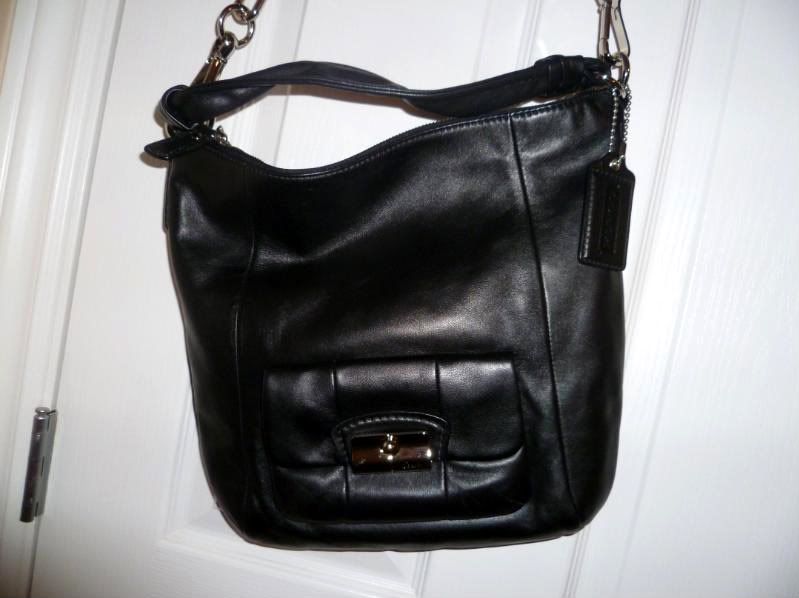 I picked up a few other simple basics from H&M to accompany the grey sweater- all 4 items came to (taxes in) $87 and some odd cents. That's the allure of H&M for me: the ability to shop in bulk and not break the bank! Their clothing is low cost but (most of it) doesn't appear cheap. Normally I'd spend the extra money for a t-shirt that is high quality, but why do it when you don't have to?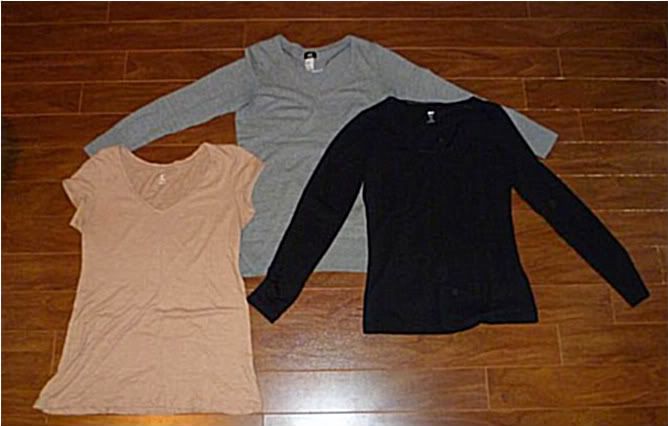 Grey sweater: $17.95
Black long sleeved tee: $14.95
Nude v-neck tee: $9.95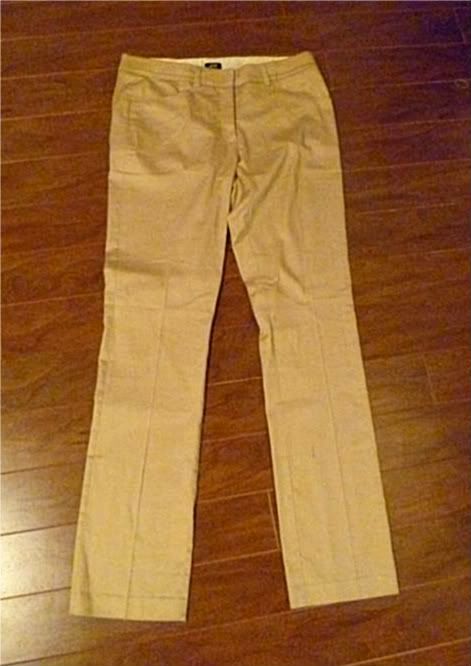 Straight leg beige pants: $34.95
The
Aldo booties
were a later purchase in the weekend. I had to demonstrate some sense of responsiblity and be certain I had not drained my account before I committed to these cute, but comfy wedge ankle boots. I initially thought I wanted a pair of ankle boots with a lower cut front and narrow medium heel, but after trying these babies on, I was sold. They were more comfortable and therefore they'd likely generate a beneficial cost per wear and I'd get more bang for my buck that way!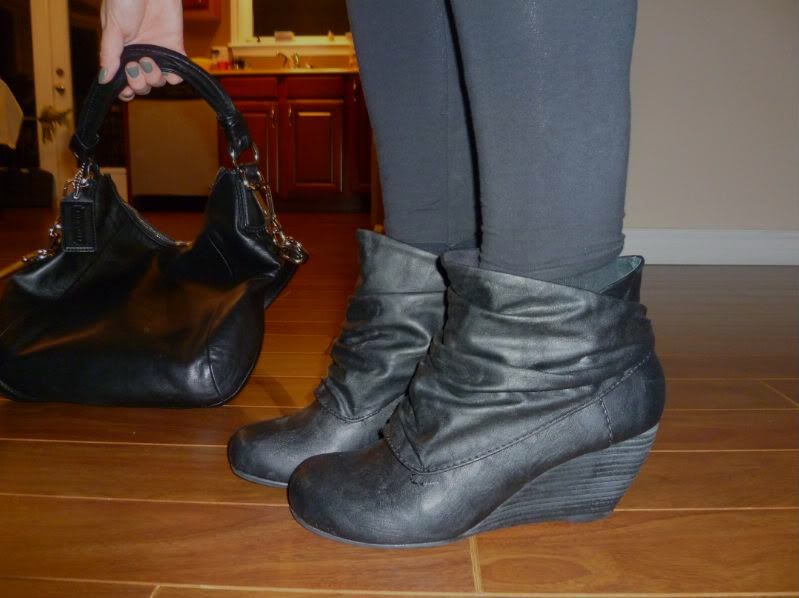 Tomorrow: look for my next post that will feature my edited photos from tonight's fashion show!