Prior to this summer, I had never bought an article of clothing that already came with holes or tears in it. And usually, when I had a piece that developed a hole, it was time to say fair well to that shirt or pair of pants. I've seen plenty of destroyed denim in my day but never tried on a pair until
my IT! boyfriend jeans
. I fell in love with them for their cool, casual, and comfy appeal.
But then I did something I never thought you'd ever find me of all people doing. I tried on a black tee that already looked like a cat had brutalized it. And I loved it. I've always try to be so well put together and matchy-matchy but one thing that the world fashion has taught me, is that you don't always have to follow rules so rigidly: try new things, be creative, try something a little out of your own norm.
When I first saw the
Alternative Apparel
shredded v-neck tee in
Je Suis Prest
earlier this summer, I really didn't think it was for me. Then, sometime later, I spotted
Urban Revision's
artsy form of the stredded tee on
Breakfast at Sak's
blog, and it gave me a new perspective. It's edgy: it makes me feel a little rocker-estque.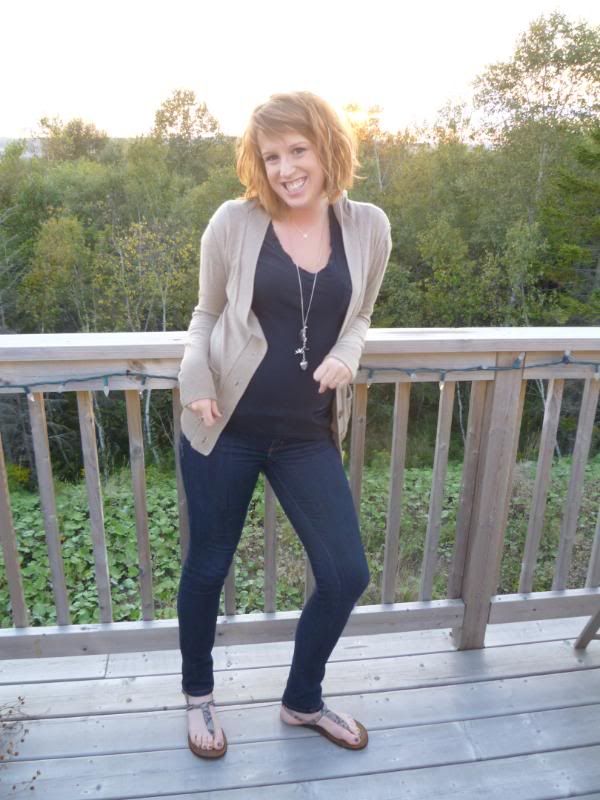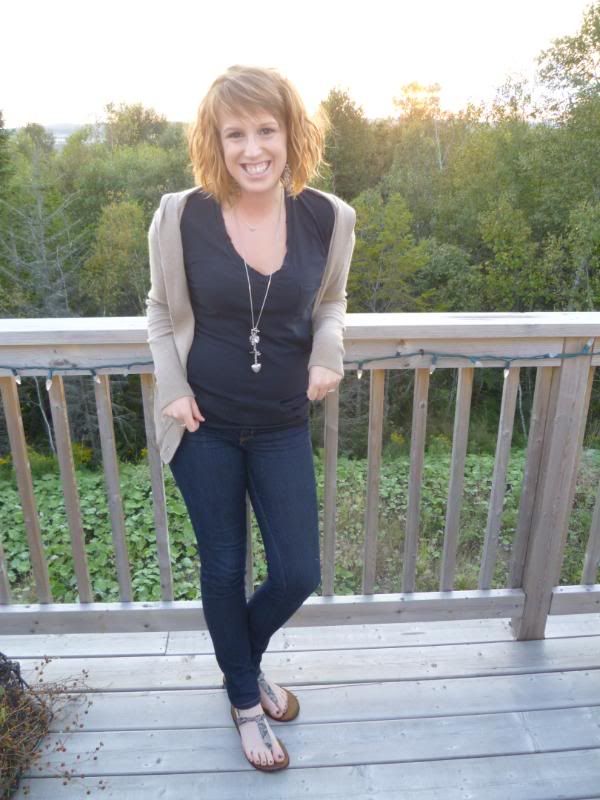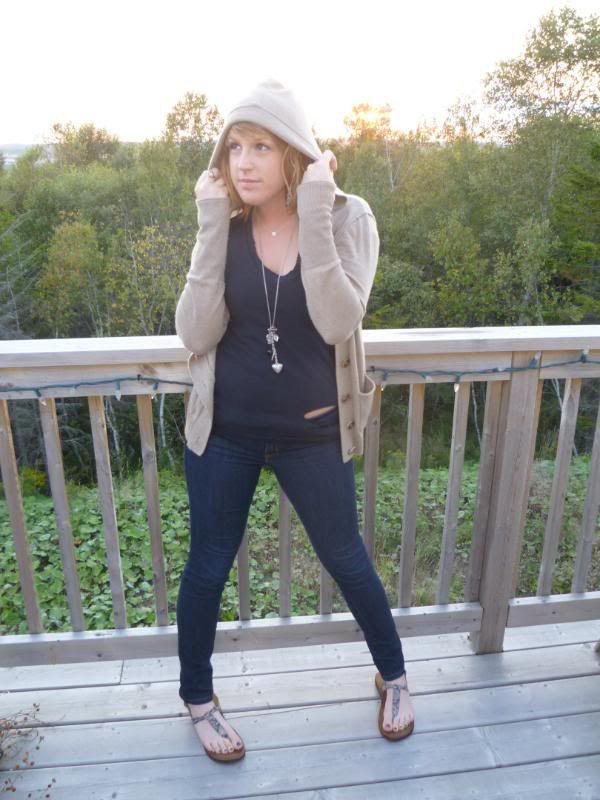 The Outfit:



Black destroyed tee- Alternative Apparel- Je Suis Prest Boutique (SJ, Aug '10)




Skinny jeans- Nissi- Pseudio (SJ, April '10)




Hooded cardigan- American Eagle (SJ, Sept '09)




Necklace- H&M (Toronto, Dec '08)




Sandals- Clarks- Winners (April '10)
That night we were heading out to the boonies to a party at my friend Shauna's (complete with fireworks!)
What are your thoughts, would you buy a pre-destroyed item of clothing? Or is it just not for you?