There's something to be said about sitting on your couch in your comfy pajamas, watching your favourite TV episodes via DVD and uploading photos for your blog. Or sitting on the deck with a glass of wine and cozy sweater while typing out the finishing touches on your next blog post. Writing at home can be relaxing, but there are times were I like to stick myself in the middle of the action- plop down in a coffee shop and type while I people watch!
For those fellow bloggers (or those who do work outside of the house) where is your away-from-home "office"? I have a couple coffee shops I like to frequent so I can sip on a fresh latte and type away. Sometimes the environment can be peaceful but on a day like today, the noise can be roaring if the coffee shop is busy or if there are half a dozen toddler cuties nearby! I've chalked it up to be an occupational hazard...you can't expect complete peace and quiet anywhere in public!
My latest spot (where I'm parked this morning) is the
Red Whale Coffee Co
. in Rothesay! My favourite is their peanut butter latte!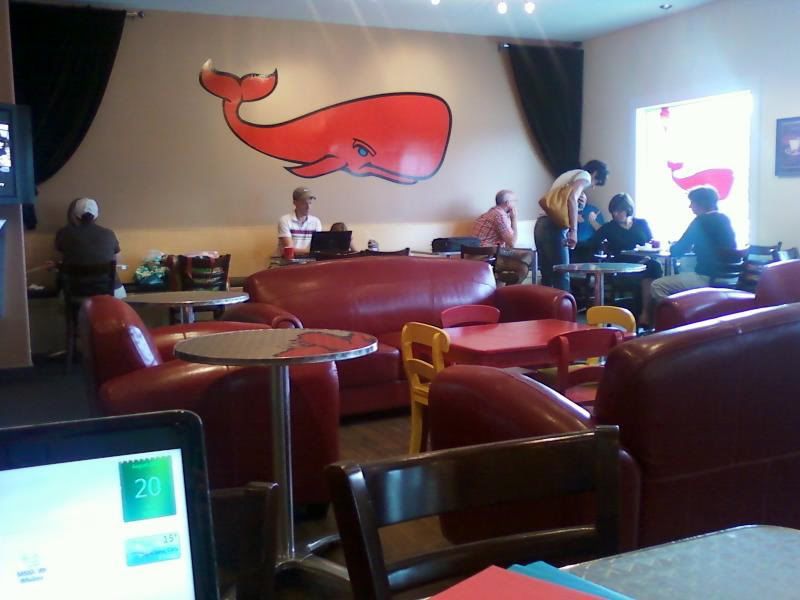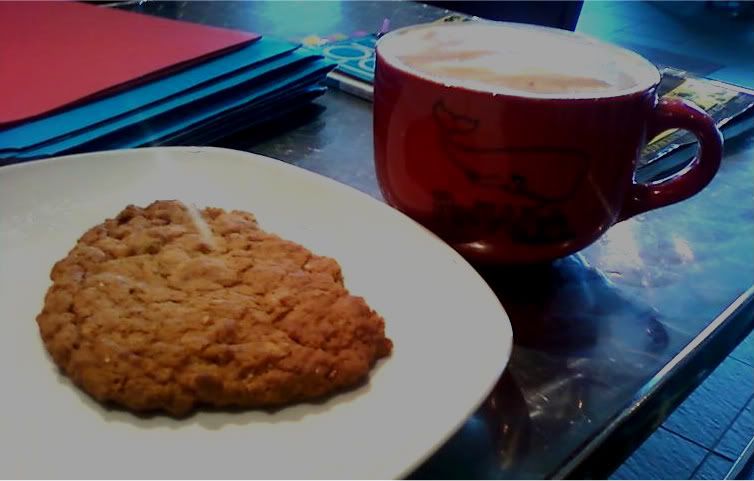 I usually pop in here to sip and work when I'm out in the KV area for the day. What I love besides their lattes and cookies as big as your face is that they have a million outlets for laptop users! I'm also big on supporting local shops and companies.
When I'm in the city, you can often find me at the Starbucks in the city holding a carmel macchiato or pumpkin spice latte- either at the east side location or uptown in Brunswick Square. Those are all my favourite spots!