For the last few weeks, I've been on the hunt to nail down a bottle of
Chanel
's coveted
Khaki Vert
. Discovering a way to attain the shade seems to produce multiple road blocks, first prerequisite is being American if you want to order it from
Chanel.com
.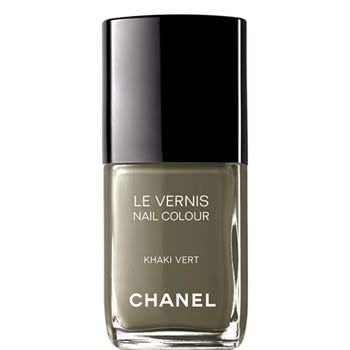 It seems
Chanel
has been the first to produce this olive green colour with intially no other similar shades available in other popular brands (at least from what I could find). Hitting up a few make-up stores in Toronto this weekend,
Sephora
being one of them, I found a
Sephora by OPI
shade that was close, but not quite right. No one could tell me there was replacement for Khaki Vert.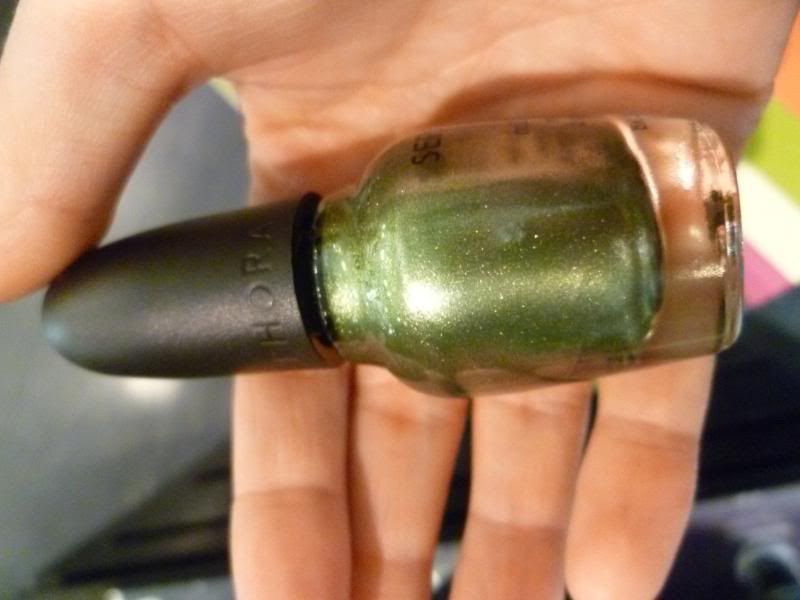 (The flash on my camera alters the actual appearance of shade a bit.)
It's a great bonus that at half the cost, I found what I've been looking for, surprised that more nail brands haven't launched a similar polish given that military green has been a big colour for fall. I guess that it was Chanel who officially commenced a trend that I'm predicting other lines will pick up and follow.