Thursday evening I scooted uptown to
Perfumes Plus
to play make-up with Laura and Barb to test out Chanel's new
Inimitable Intense
products. I served as Laura's model- it's not every day I have a professional do my make-up!
Laura experimented with the khaki-clair duo shadows on my lids (as I've circled below):
Laura's colour choice coordinated nicely with my outfit: I was wearing an olive military shirt and tan skinny cords.
Barb applying a bit of concealer
Laura applied the Inimitable Intense mascara in "rouge noir" to my lashes. This plum shade matched Laura's cute Joe Fresh hosiery and flats: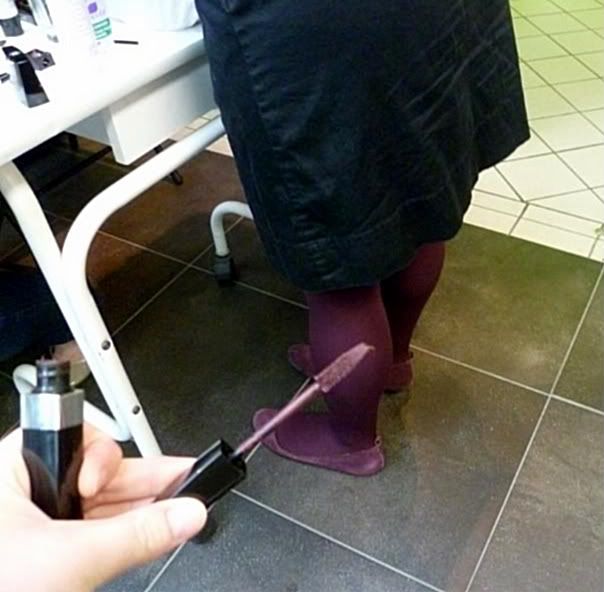 Laura helps Barb out with blending foundation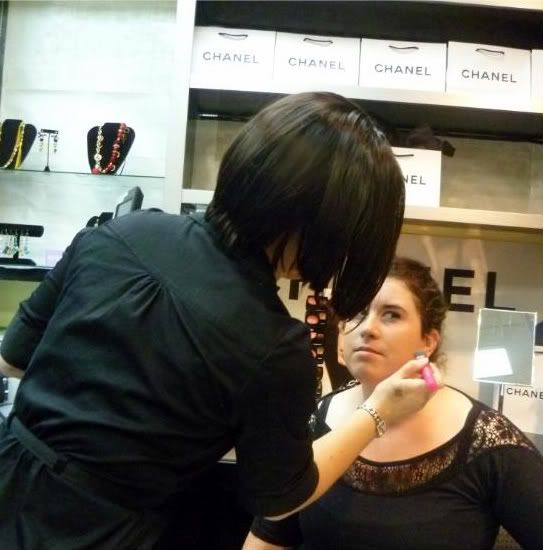 Finished product:
My eye lashes have never looked so bold and long! I love this mascara- you'll see I added it to my Most Wanted list in the right side bar.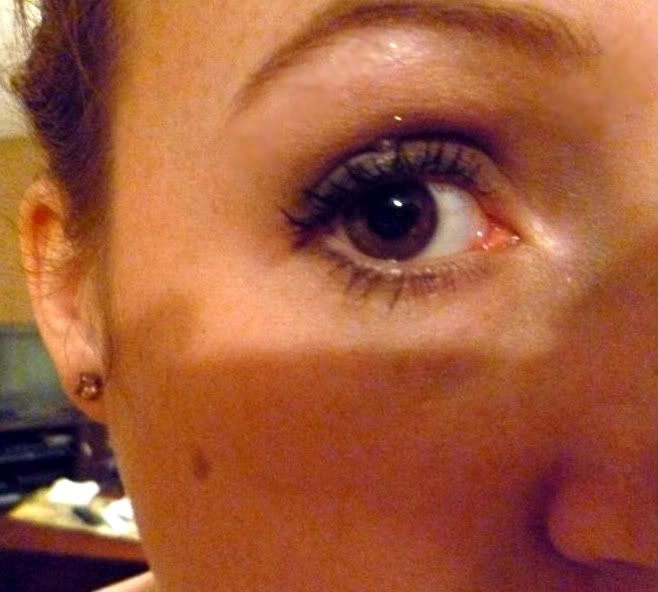 As always, Laura takes good care of us with some fabulous Chanel samples!
One Chanel product Barb and I have a shared love of would be the Khaki Vert nail polish- amazing! Barb is determined to score us bottles- and I appreciate all the red tape she has been trying to get around as the product is only sold online right now and won't ship to Canada, sadly. While shopping in Toronto this weekend, I'm going to see if I can find an imitation shade...