So today signals the first day of fall....at least the weather is still favourable (I don't have to grab more than a cardigan on my way out the door yet). I do have my eye on a
Jack faux leather jacket
at
Je Suis Prest
when the cooler air invades.
This past weekend B and I headed to Halifax to celebrate our friend Shannon's last days in Canada before she flies off to New Zealand to work and explore for a year! Although I'm excited for her and to read the blog she plans to create to keep us updated, she will be missed! We did some of our typical Halifax activities with our favourite people- brunch at Cora's, shopping on Spring Garden, cocktails and dancing!
Saturday morning the sun was bright but the breeze was cool. I grabbed separates that would be appropriate and comfortable for the weather: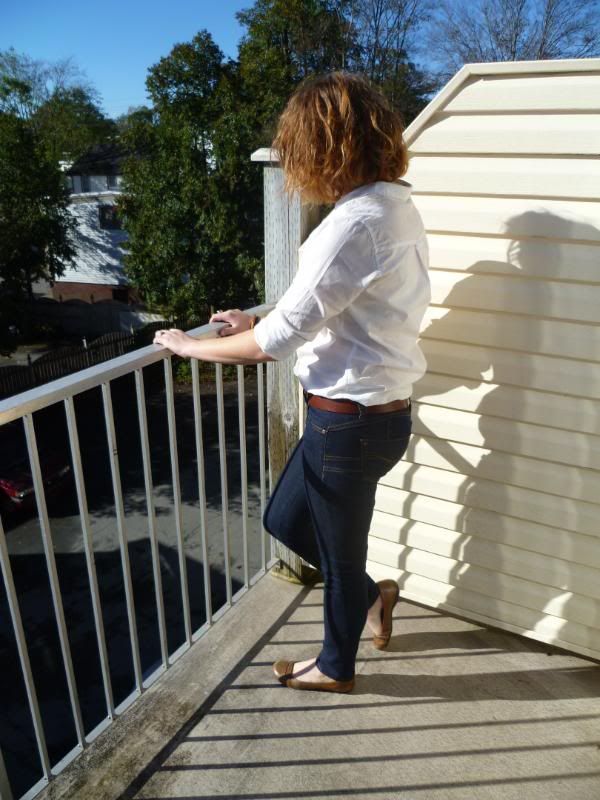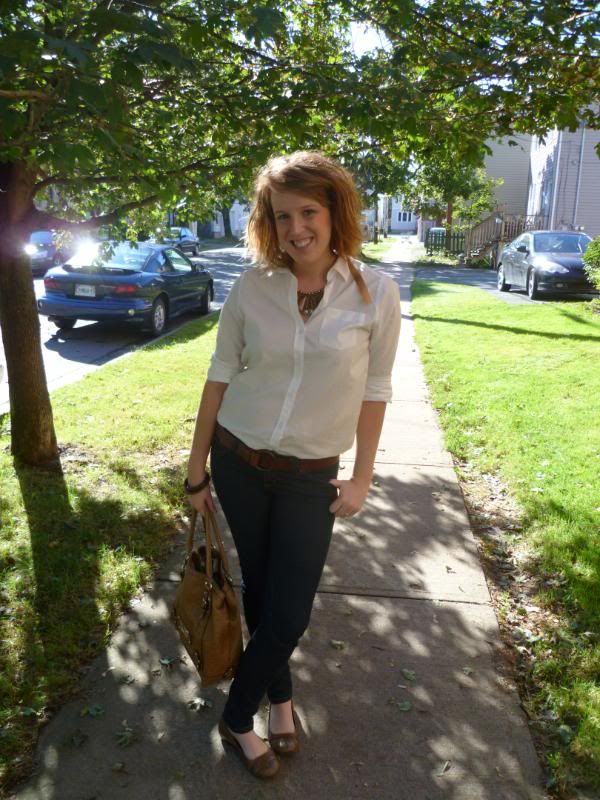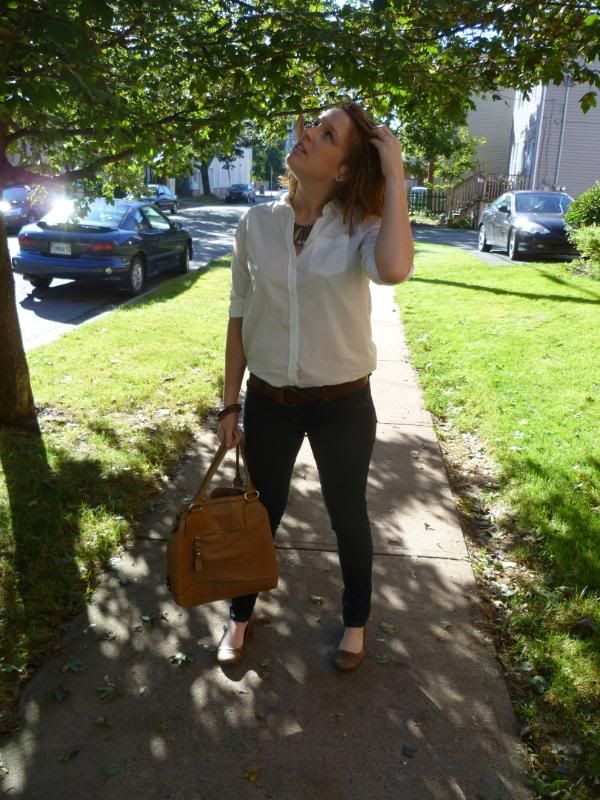 The Outfit:
White blouse- H&M (Moncton, August '10)

Skinny jeans- Nissi- Pseudio (SJ, April '10)

Brown flats- Aldo (Ordered online- Spring '09)

Purse- Guess- Walsh Lugguage (SJ, Feb '09)

Necklace- gift from Kristen (Toronto, Dec '09)

Brown belt- borrowed from Jenny's closet

Wooden bangles- borrowed from Jenny's dresser
I want to remind you that tomorrow is the eye makeup workshop at
Perfumes Plus
that I am very pumped for! Be sure to look for a post to cover any fabulous techniques or products I learn about from makeup artist Laura!
This weekend I'm very excited to head to Toronto with my friend Sarah to visit Kristen for her last weekend in the big city! She moves across the pond to London the following weekend!