This fall, the military/utilitarian trend continues on steady and strong. From jackets, to shirts, to purses, to pants...we're seeing structured olives and khakis with pockets and metal fasteners and adornments. I like the look and I like the colours- these neutral shades make it easy to match military with many existing articles already hanging in your closet. Also, skinny styles are my favourite when it comes to pants- they also tend to have spandex as part of their composition (this means stretchy, which = comfort)!
One particular article under this trend that has become fairly popular is the
skinny cargo pant
. This summer, many celebs sported them and as fall crept close. many brands have fashioned their own versions. My personal favourite is the
Paige skinny cargo
(which
Envy
is currently carrying)- within the month they shall be mine!
Check out who's has been wearing a pair of
skinny cargos
and then keep scrolling down for a collaboration I've put together featuring many olive skinnies (and where to find them)!
Many a celeb has been seen sporting them out and about...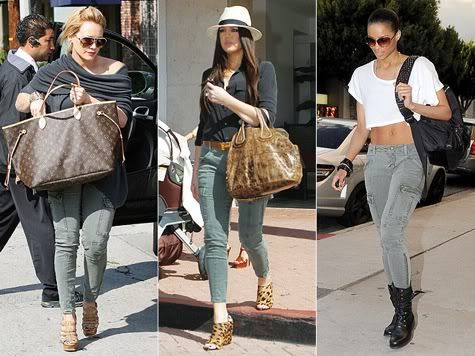 Hilary Duff, Khloe Kardasian, Ciara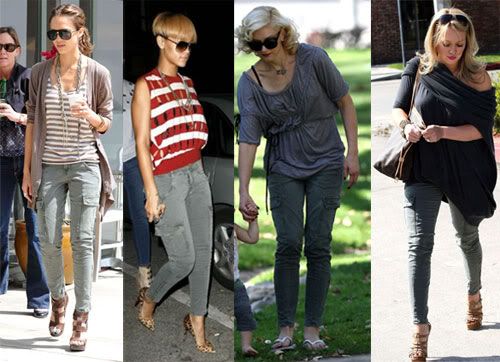 Jessica Alba, Rhianna, Gwen Stefani, Hilary Duff (again)
Rachel Bilson Leighton Meester
You'll also be seeing them pop up on fashion blogs.
Seeing them on "regular girls", I personally find, is more inspiring for current and upcomming trends!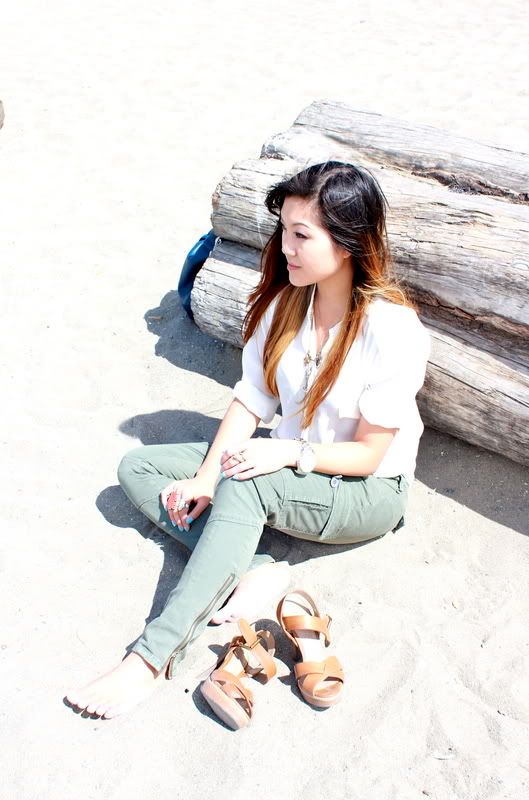 Check out
Nicole
's blog,
le mode du jour
, to view her great style sense. In the above photo, she is wearing a pair of
Costa Blanca
skinny cargo pants. Nicole, a fellow Canadian, hails from the opposite coast, in Vancouver. Follow
le mode du jour
on
Facebook
,
Twitter
, and
Bloglovin'
Right now, despite the fact that we've begun the descent towards fall, the heat still barges on. The last few days I've refused to go anywhere that hasn't been air conditions because of the humidity! So, here on the east coast, most of us are not pulling pants from our closets lately. But when it's time to do some pants shopping, here's a visual to consider:
Skinny Cargos
by
MaritimeShopaholic
featuring (left to right, top row first):
What are your feelings on skinny cargos? Love 'em or leave 'em?