I don't know about you, but once the fall breeze started to blow, I stood in front of my closet and felt bored of what I saw. From the earlier pre-fall days I was flipping through my typical stack of fashion magazines, making my wish list and checking it twice! However, I'm a gal on a budget (until B wins the millions). Mixing some of my summer neutrals with sweaters and tights have allowed me to wear them into the fall. I've been slowly adding new items to my wardrobe to spice up outfits I already have and make them current.
This weekend I was in
Toronto
with two of my most favourite ladies- one of which is moving to London (England) within a month! I tend to go a little shop crazy on my trips to the big city, but I managed to control myself this time, I even managed to put a few items back on the shelves. But that doesn't mean I didn't bring home some amazing finds! These photos are from our shopping on
Bloor West
on Saturday afternoon (in tomorrow's posts I'll show you what's actually in those bags).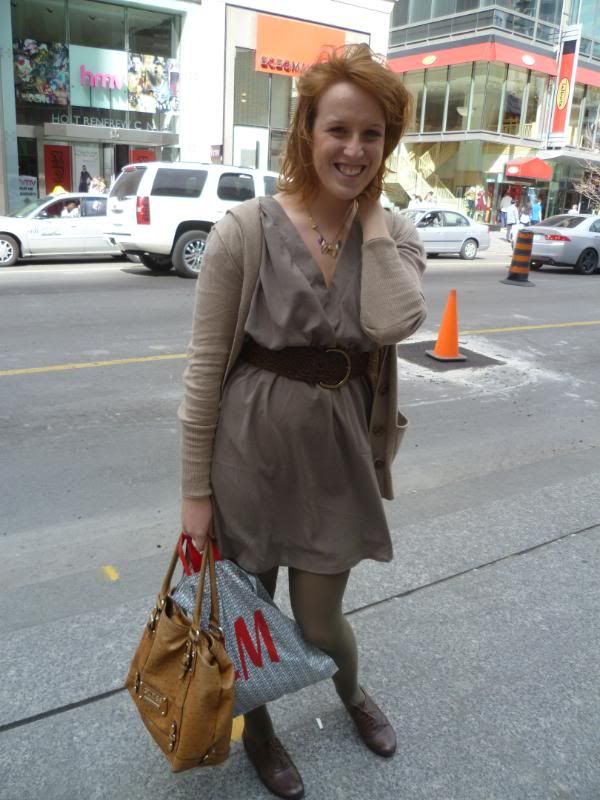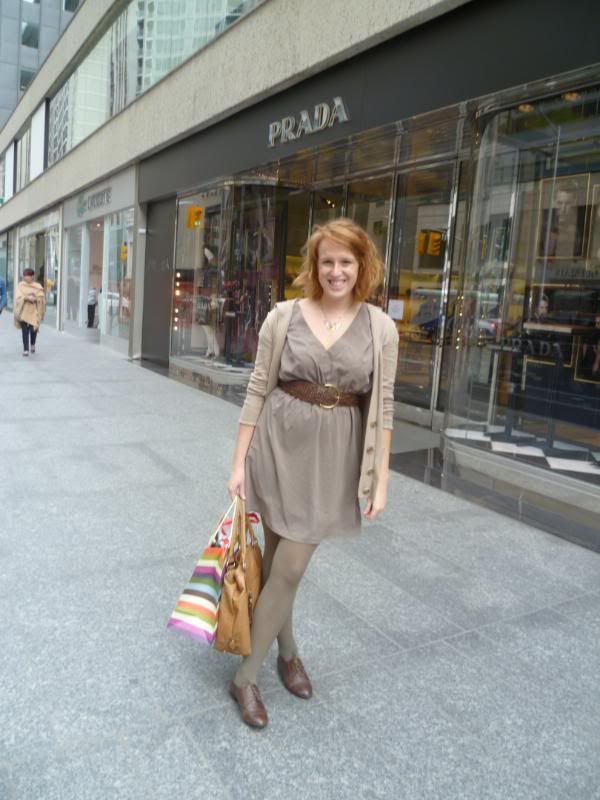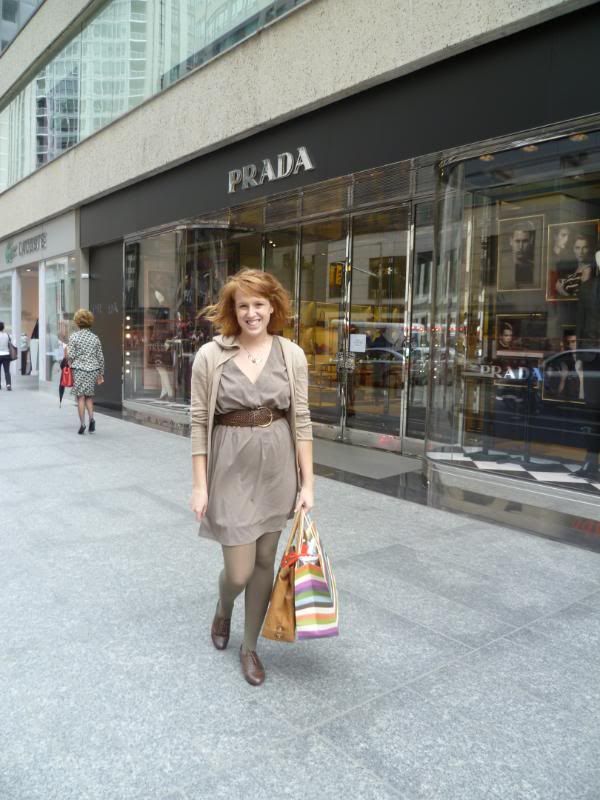 The Outfit:
I have to admit, I paid almost $20 for those tights. American Apparel, although I do like their retro, funky pieces, can be pricey. Barb of
blogblogblog
let me know that at
We Love Colours
you can score a larger variety for less. I've been eyeing their knee highs to transition some of my dresses and skirts into fall.