I'm on a bit of a shopping diet lately. Actually, I've given up shopping for lent...that's 40 days of not spending a dime on clothing, shoes, or accesories
(with exception to wedding-related purchases)...
Though I've chosen to undergo a shopping fast, browsing and window shopping are fair game! In the meantime, I've composed a wish-list from my favourite clothing store,
Je Suis Prest Boutique
, to swoon over.
1. Striped Dex t-shirt
2. Free People embellished cami
3. Numph top
4. Nicole Lee floral belt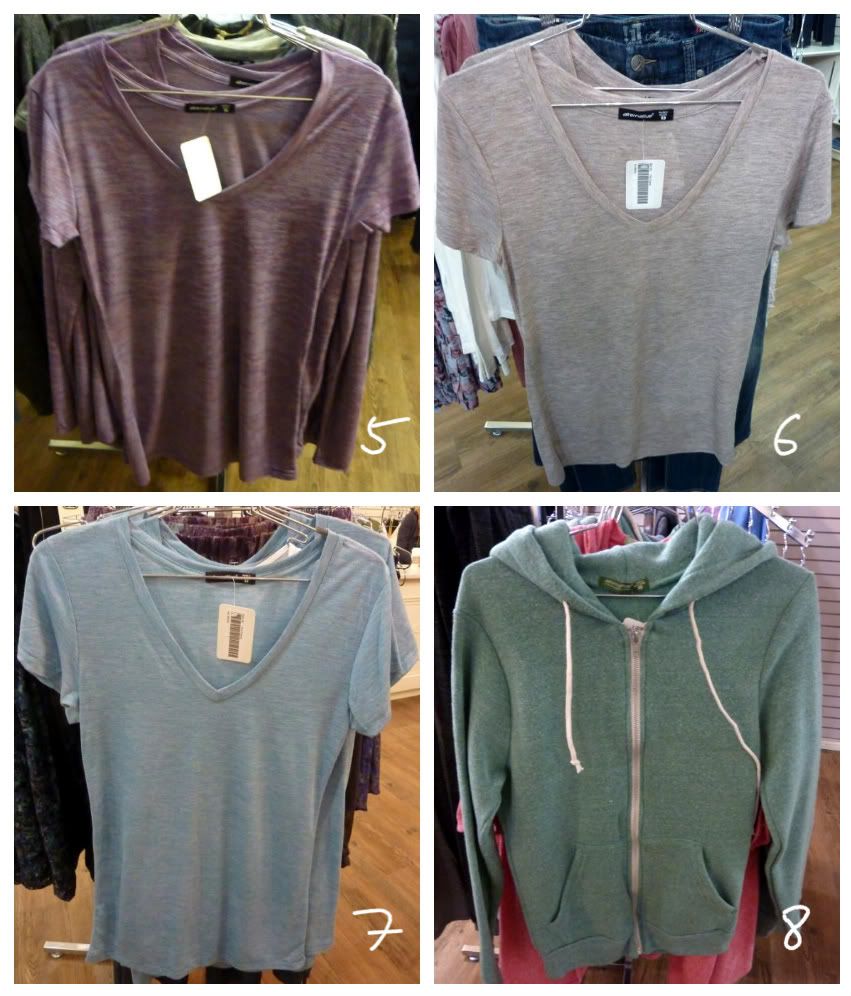 5. Purple Alternative Apparel t-shirt
6. Brown Alternative Apparel t-shirt
7. Blue Alternative Apparel t-shirt
8. Green Alternative Apparel hoody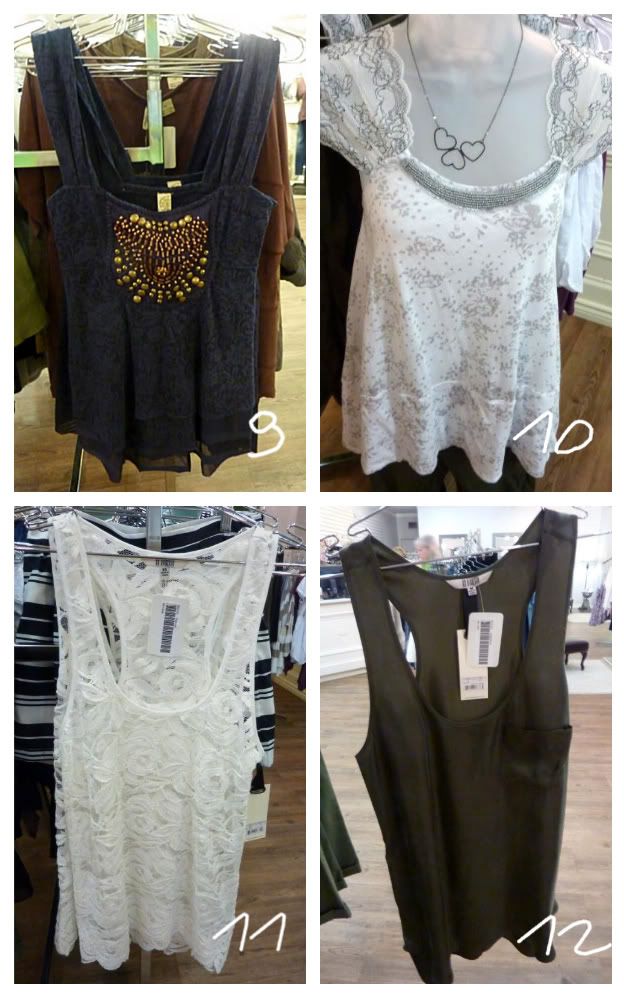 9. Free People paradise bib burnout tank
10. Free People printed crossback tunic
11. BB Dakota sheer lace-like tank
12. BB Dakota olive tank
13. Jack BB Dakota shorts
14. Floral bow headbands
15. Black & beige flower headbands
16. Dogeard pearl pendant gold necklace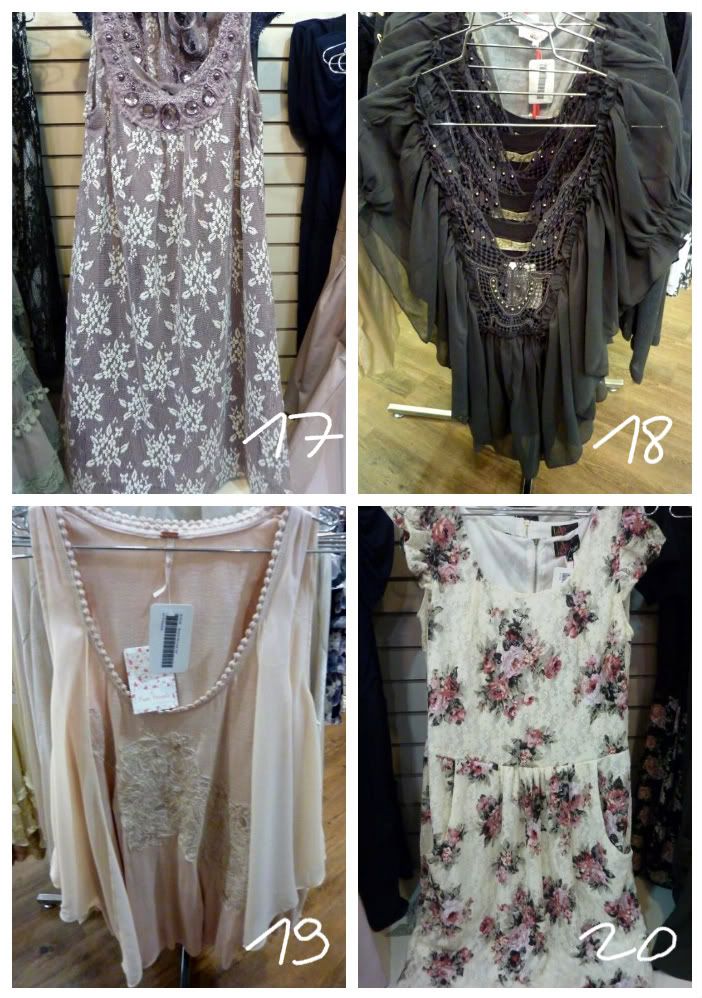 17. Yumi purple dress
18. Free People hearts flutter top
19. Free People embroidered tank
20. Yumi floral lace dress
Any of these items make your wish-list? So far it's 6 days down...34 to go!