The rain is seriously putting a damper on the Holiday cheer. Everytime it snows, it seems that Mother Nature follows up with a rainfall to wash the seasonal decor away. If it's not within a few hours, it'll happen within 24. I can maintain all the other decorations I have put up: the outdoor lights, the garland, the holly-adorned centerpiece; just not the finishing touch: the snow. Come on, it's the only time of the year I tolerate the otherwise evil S-word (haha). One day there's snow in the background of my pictures...the next day I need to seek shelter with my camera because it's raining cats and dogs...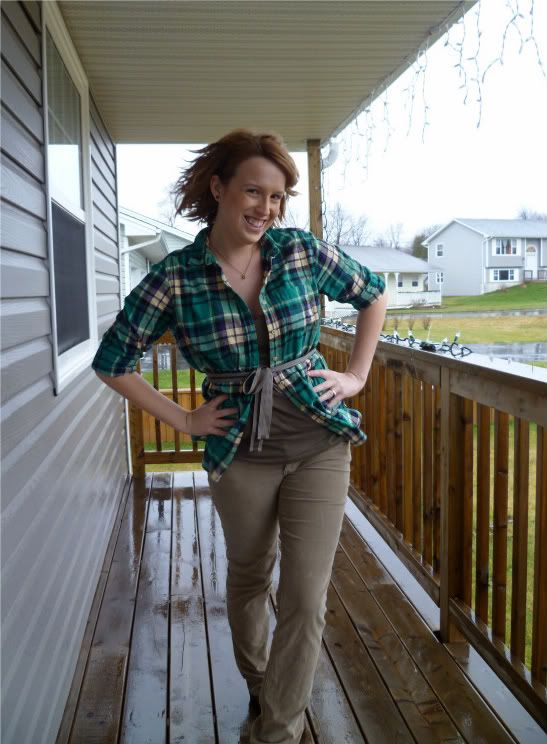 The Outfit
Plaid shirt- Joe Fresh Style (SJ, Oct '10)
Brown-tee- American Eagle (SJ, Oct '10)
Cords- American Eagle (ordered online, Fall '09)
Shoes- Aldo (Halifax, Sept '10)
Belt- from another shirt
Necklace- Swarovski (gifted from B)
Hat- Urban Outfitters (Montreal, June '10)
The Outfit
Blazer- RW & Co. (SJ, May '10)
Top- 03 Everly- Pseudio (SJ, Oct '10)
Skirt- American Apparel (Halifax, April '10)
Pantyhose- Ardene's (SJ, Oct '10)
Necklace- Swarovski (gifted from B)
Booties- Aldo (Toronto, Sept '10)
I have to say, the 30 for 30 Challenge has indeed been a challenge for me! I tend to be running out the door last minute, and sometimes it's not as easy to throw an outfit together under pressure when you have a limited number to choose from- I've been doing my best but I'll be glad to include the rest of my wardrobe again soon!
So, fellow remixers, have you found it easier or harder assembling outfits with only 30 to choose from?