Only 5 days away from Christmas! Have you finished all of your Christmas shopping?
Well, I certainly haven't...and I need to get on it! It's funny to think that for all 6 years I was in university, and away for most of that time, I didn't begin my Christmas shopping until sometime after Dec 20th when the assignments, the papers, and all my exams were all out of the way. And I was ok with that. I'd likely still be hunting down the perfect presents come Christmas Eve! But for some reason since entering "the real world" the pressure is on come the beginning of December to get the mission completed! When do you start your shopping? I started out strong in late November, and then got distracted with other festivities! So tonight is the night I have decided I will finish my shopping!
On a related note, I felt this outfit I wore last week was reminiscent of something an elf would wear...I don't know if it's just all the red (a colour I don't typically wear) or the abundance of stripes...but I feel like it'd just need some bells on my shoes and perhaps a green hat topped with a pom-pom and I'd be working in Santa's workshop making toys!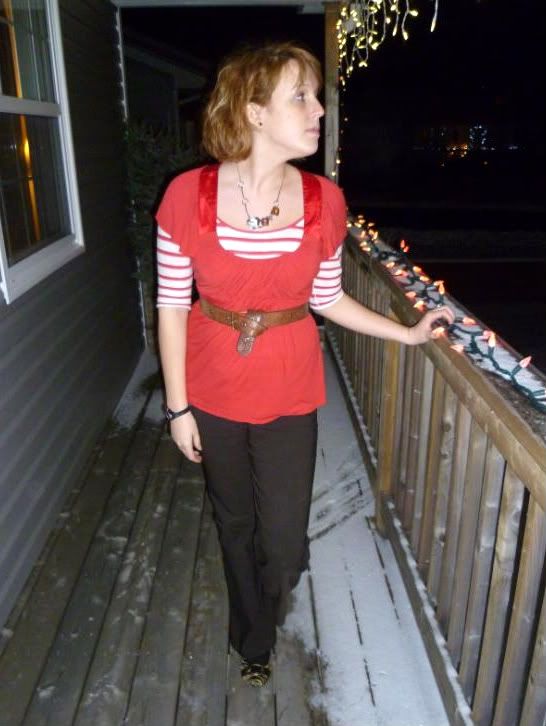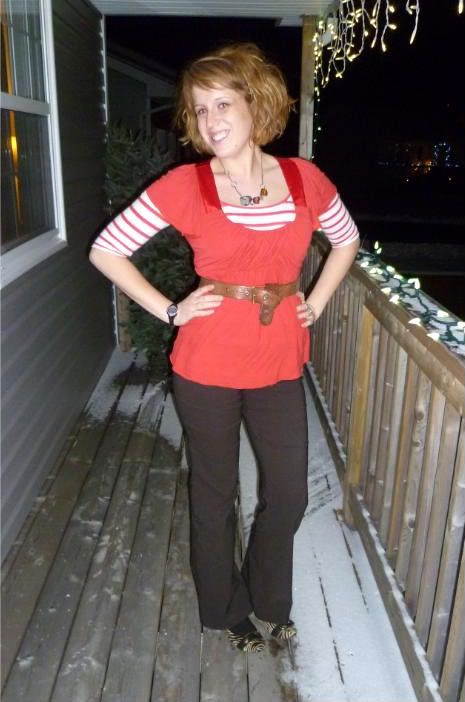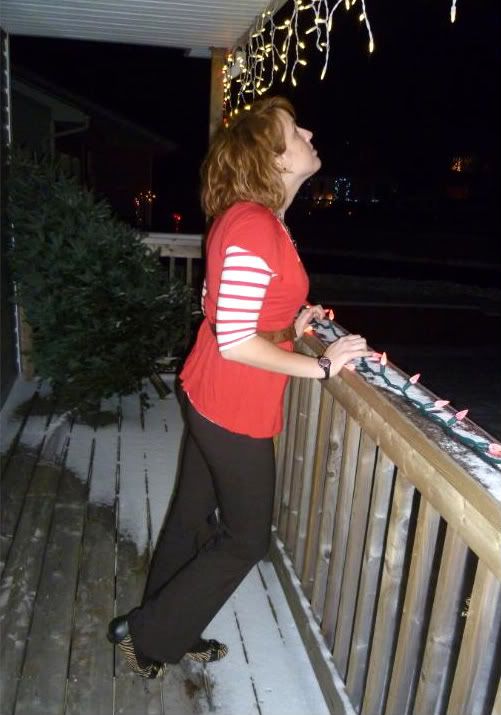 The Outfit
Red top- Matty M- Winners (Toronto, Dec '08

Striped top- American Eagle (SJ, Fall '09)

Brown pants- Ricki's (SJ, Dec '09)

Belt- American Eagle (SJ, 8-9 yrs ago)

Necklace- Anne Marie Chagnon- Beckwith & Co. (gifted from my parents, Dec '08)

Animal print flats- Nine West (Freeport, Nov '10)
Happy last minute shopping to those that are in the same boat as me! And to those who are even done all their wrapping, well I guess you can just kick back and enjoy your egg nog!