Last Friday I wore a
Jack
dress I purchased from
Je Suis Prest Boutique
the weekend following their fashion show in November. I intended to wear a pair of red tights with the dress for a festive touch, but unfortunately they ripped after I had pulled them on. After one wear, $12 in shipping...they hardly managed to meet a suitable cost per wear before they bit the dust... Instead, I pulled a pair of black patterened hosiery from my dresser and added a pair of red pumps to the outfit, to give it that touch of Christmas colour.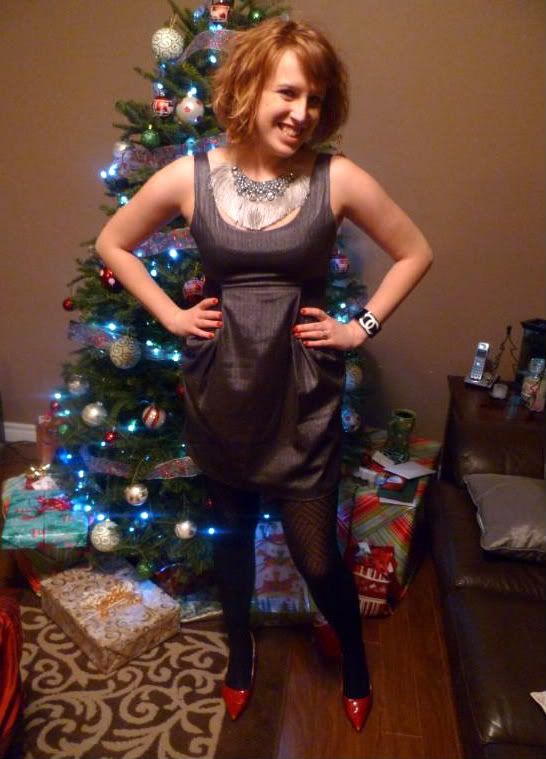 The Outfit
Sweater- American Eagle (received as a Christmas gift, Dec '09)
Dress- Jack by BB Dakota- Je Suis Prest Boutique (Nov '10)
Hosiery- Winners (Dec '10)
Shoes- Spring (Sept '09)
Necklace- ESquared (Dec '10)
Bracelet- Chanel (Sept '08)
I assure you that our Christmas tree really isn't that short! It likely stands about 7 feet, but I'm also not that tall! Interesting how the camera angle can cause an optical illusion. Although it's as dry as a desert and drops needles when I look at it, our tree will stay up until the New Year- trying to prolong the Holiday spirit!
Christmas Eve I went to mass with my family and then afterwards we gathered at my parents house for our typical buffet with my mom's side of the family. A little wine, and little cheer, and a buzzed game of Clue with my sisters and our other halves made my night! I love this time of year.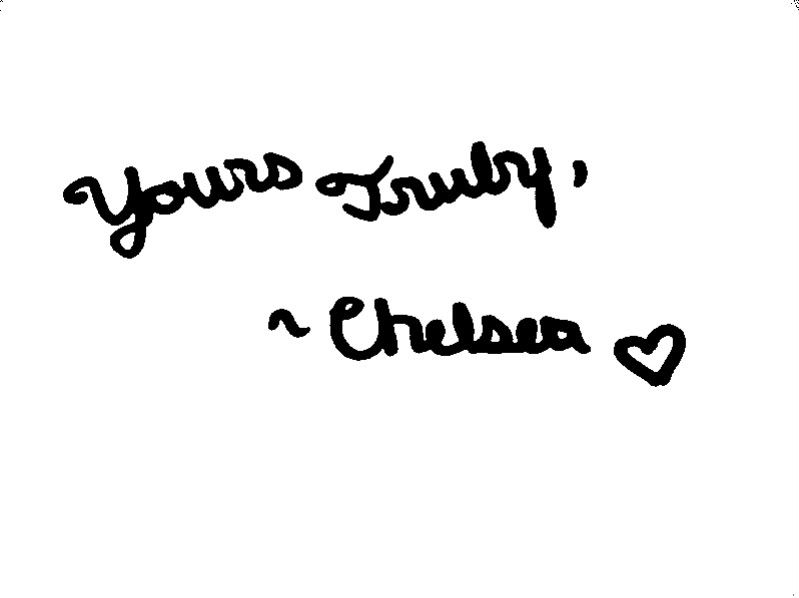 P.S. What did you do Christmas Eve?