Early this week, I shared an inside look at the
Grand Opening
of
The Black Dog Boutique
. Today I thought I'd share my latest purchase from the lovely store on Germain Street. This time of the year, with all the great deals and great finds that stores are offering in the spirit of giving, it's really hard not to be tempted to buy ourselves a gift or two too! I know I've fallen guilty to this!
Everytime I think I've finished my Christmas shopping, I think of something else I need to pick up! I'm mostly finished, but just need to pick up a few things today. I hope to do it early to avoid the crowds and crazy traffic. Oh, the intensity that comes with last minute shopping!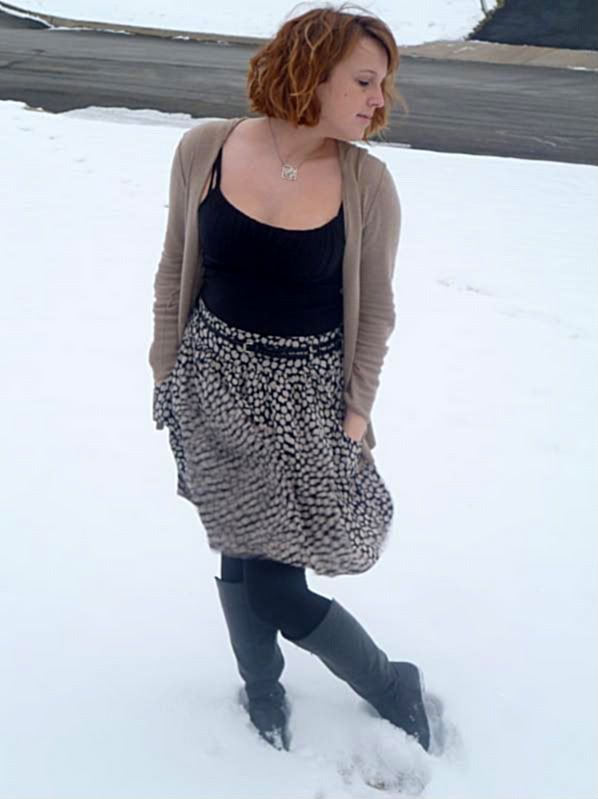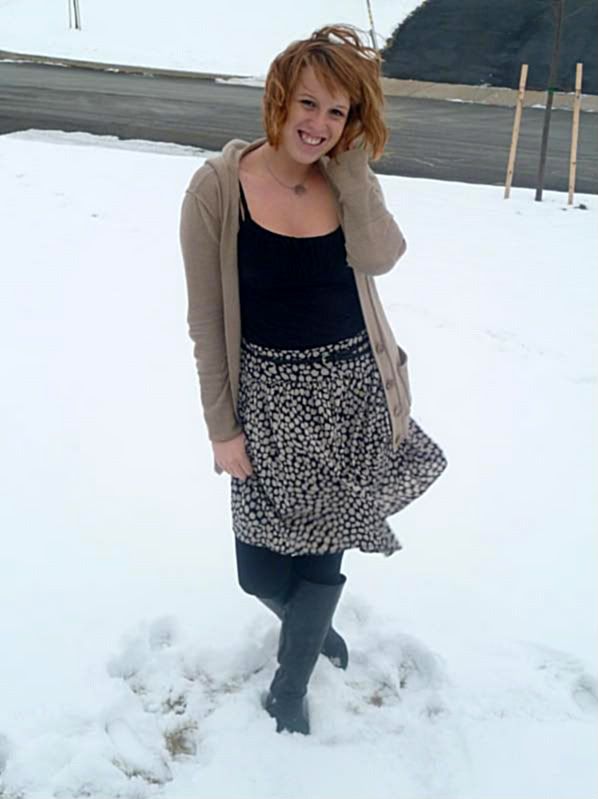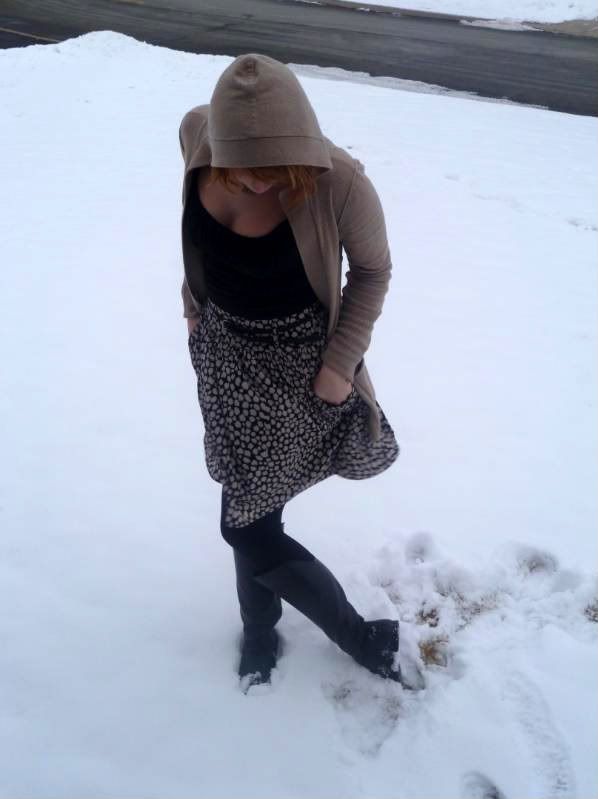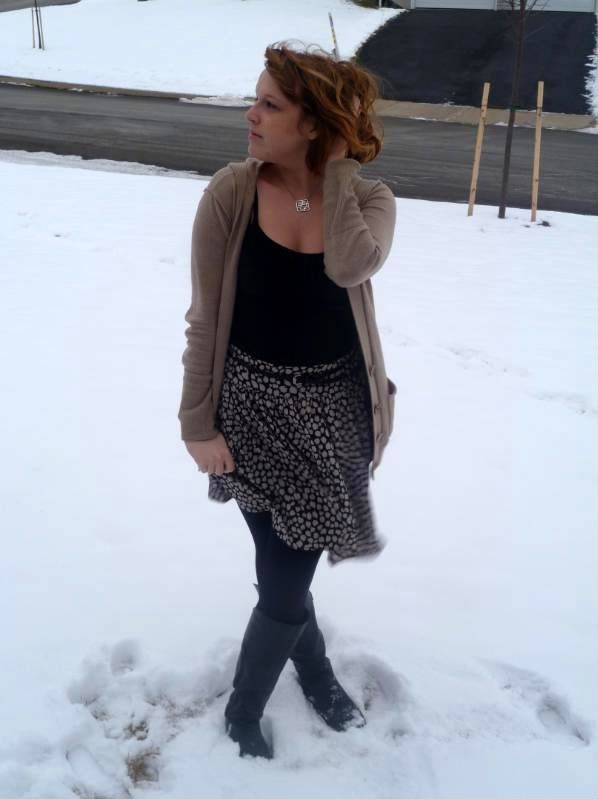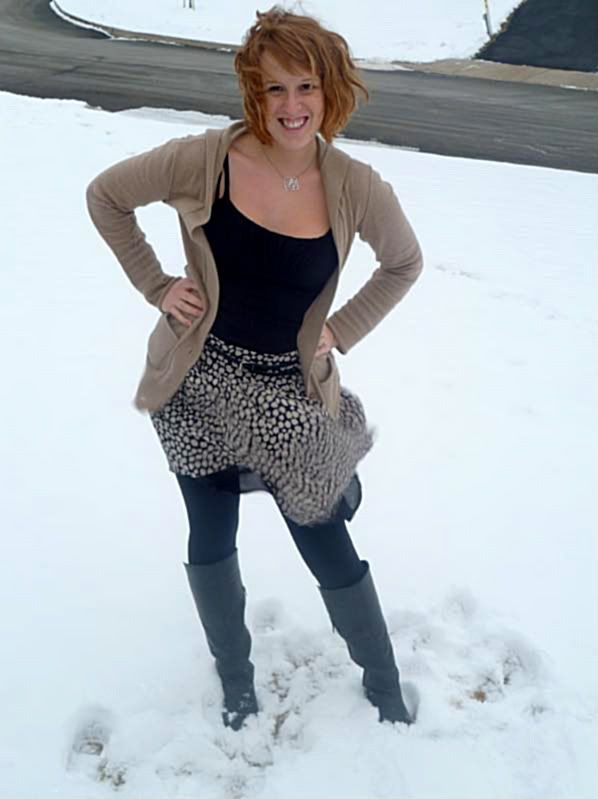 The Outfit
Sweater- American Eagle (SJ, Sept '09)

Tank top- American Eagle (Fredericton, Winter '07)

Boots- Town Shoes (Halifax, Nov '07)
What I love about this
Eve Gravel
skirt (aside from the fact that it's from a
Canadian designer
!) is that not only was it a perfect fit, but it also has pockets! (I love anything with pockets.) I was initially drawn to the pattern. The nice part about this design is that the skirt almost reaches my knees, which also makes it appropriate for work. I usually try to choose pieces that can be styled for work as well as evenings and weekends. This great skirt also comes in a fantastic cheetah print. There are so many lovely pieces Jill is carrying at
The Black Dog Boutique
, and I have to say
Eve Gravel
's are my most favourite! Check out her Fall/Winter 2010-2011 line
here
.