It's that time of the year when you open your mail box every couple of days and find a red or white envelope addressed from a friend, holding a thoughtful card wishing you a happy holiday! It's one of those special perks this time of year. I like going out on the deck and flipping up the metal lid of the mail box to see what surprises the mailman might have left...especially if it isn't a bill or a flyer! For example, take the following piece of mail that was addressed to me today...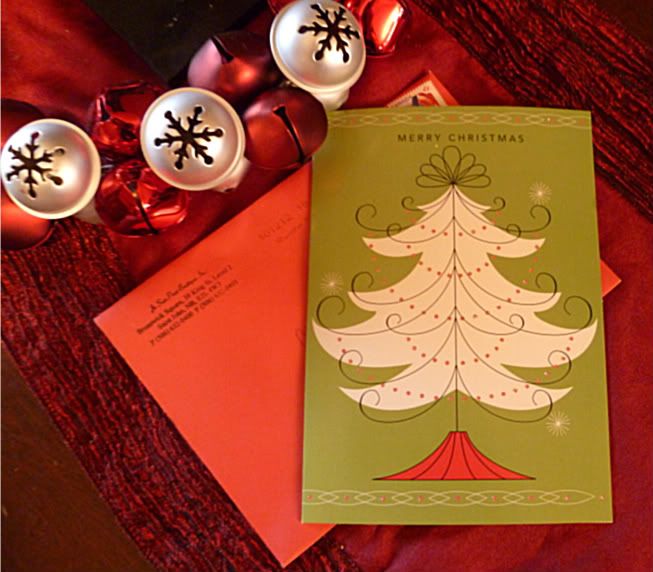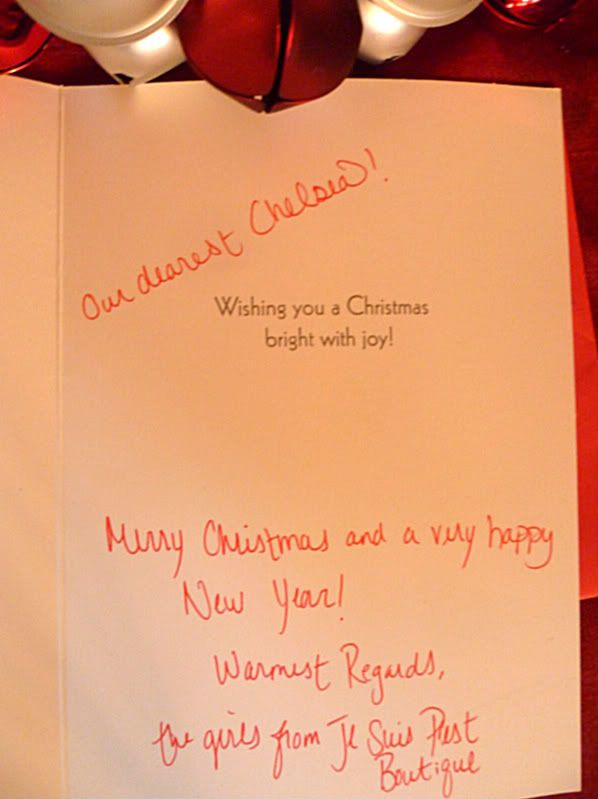 See, now this is just one of the small (and many) reasons I love shopping at local stores like
Je Suis Prest Boutique
. First and foremost being that the service just seems to be unparallel to those of big box or chain stores. The friendly and personal service I get at my favourite stores uptown makes the experience so much better! And little thoughtful things like this card is why I love the girls at
Je Suis Prest
! Thanks ladies, it was definitely a perk on this this dreary, raining day! :)
I also received a Christmas card not long ago from
Gillian Goldie
who created the fantastic graphics on my blog (my header as well as the black and white Prada bag). And if you're looking for a graphic designer- I highly recommend her- she's talented and very lovely!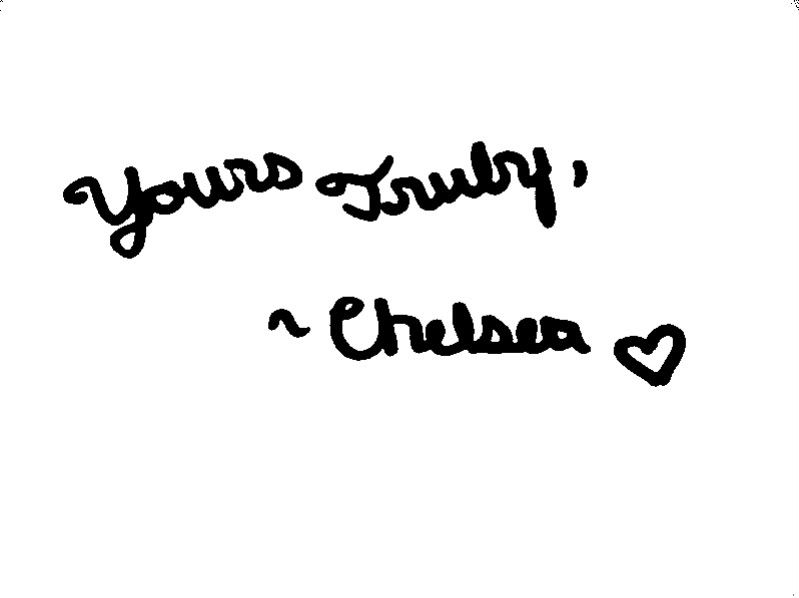 P.S. And other sweet friends (Shannon, Marlene, Shauna), if you're reading this, I really appreciated your cards too!