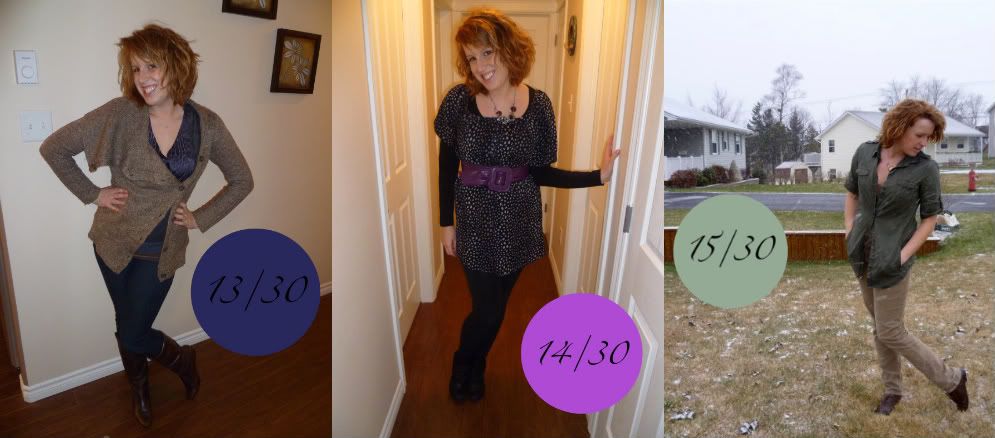 I have to say I've found remixing 30 items not only a wee bit limiting, but it has also been a challenge to keep in fresh and interesting. So I have to give kudos to
Kendi
who is on her 3rd round of the
30 for 30
! Also, great job to all the fellow remixers- we're almost done and the mission almost complete!
So, looking at the upside of things, here are some of the great things so far that have come out of the remixing process:
I've come across interesting blogs in the process of checking out many of the 300-some participants.

I've also found a little inspiration from other fabulous bloggers (creative ways to layer, particular colours or patterns that caught my eye)

I've came up with a few new ideas of how to layer and tie accessories in

I have a greater appreciation for my wardrobe as a whole!
Coming up this week would be the rest of my outfits as well as a blog post on some of my favs from the crowd of remixers!