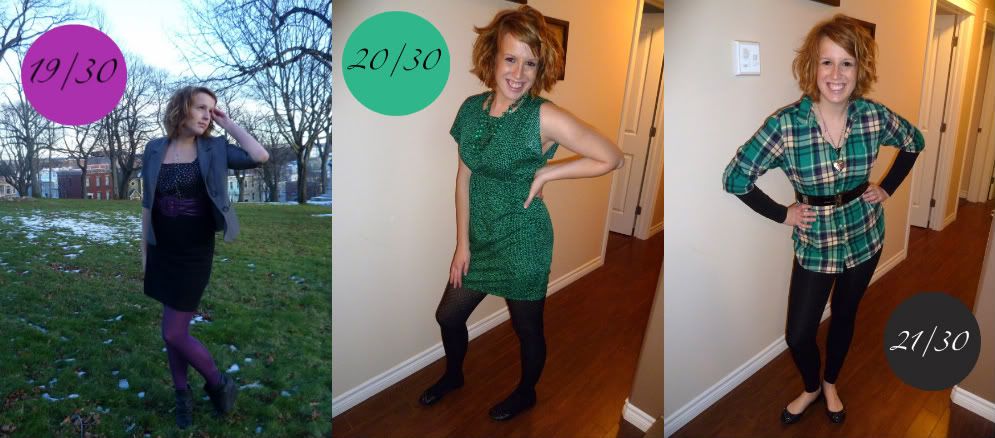 So, technically, Monday had marked the end of a 30-day period that started on November 7: the 30 for 30 Fashion Challenge. I've been taking daily photos but haven't been able to keep up with the daily posts! Given that I'm about 11 posts short of the full 30 now, I thought I'd play catch-up by compiling my remixing in a round-up style. Above is outfits 19 through 24!
In her latest blog post,
Kendi
talked about uncovering a new personal philosophy this time around out of the 30 for 30 experience: "
There is no such thing as a perfect wardrobe, there is only such a thing as your wardrobe."
I have to agree: it's quality over quantity; having the most doesn't mean you have the best. Everyone has their own style and different things are going to work for them. So choosing any items to add to my wardrobe in the future should be a selective, smart decision. (For goodness sake, I'm running out of room!)
"Are we there yet?" (as said by the typical little child in the backseat). Not quite, but almost! Coming up this week would be the conclusive outfits, numbers 25-30. I'd have to say I've learned to appreciate my wardrobe much more through this process and I'm glad to have access to all my clothing again!