The internet has really evolved the way we shop. Our computers allow us browse and purchase stores and fashion that might otherwise be inaccessible. So if online shopping wasn't a reality, a large part of my wardrobe wouldn't exist either.
Like me, I'm sure a lot of you subscribe to the email newsletters of your favourite stores or brands. My inbox is filled daily with sale advertisements and new product notices as I try to stay up to date on what's on the market and what's current. So when I received a personal email from Ofra Nissani, inviting me to check out her online clothing boutique, I was intrigued and had to check it out.
Ofra is co-owner of Boa Apparel Inc, which consists of 3 stores in the Toronto area as well as their online site. Ofra's business partner is her twin sister Daphne Nissani. This sister team will have been heading Boa for 10 years this spring. Daphne heads up the buying in LA while Ofra oversees the day to day business. Through Boa Apparel Inc, Ofra and Daphne aim to unique and trendy items to their customers, whether in-store or online.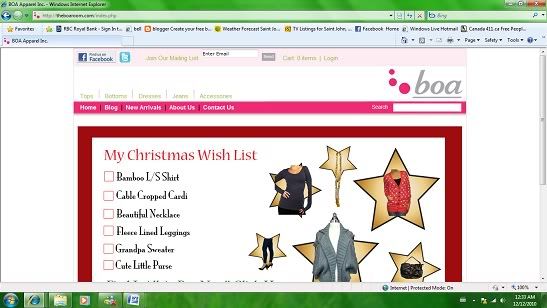 As I browsed their virtual racks, I found piece after piece I really liked and was impressed with their inventory. Here's what I was impressed with when I checked out
Boa
:
You can find the same selection of merchandise online as you will find in any of Boa's 3 stores
They carry a lot of pieces that are right on trend
They work hard and act quickly when it comes to staying on top of current looks and trends
Almost all items are under $100, with many under $50
Free shipping over $50!
Here are my favourite pieces I found online at
Boa
( I had a hard time narrowing it down!):
You can also find and follow
Boa
on quite a few social media tools- these are girls are definitely linked in. I really like that they have a blog of their own, and have more recently started posting videos with helpful styling advice.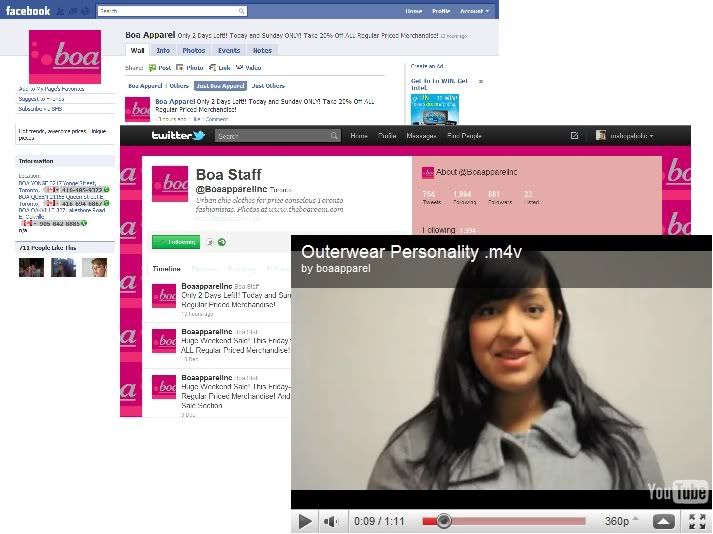 In opening an online boutique, they wanted to be able provide a great shopping option to ladies living in cities or towns that may not have many options to choose from. While Saint John has been a growing force in fashion retail, our options can sometimes be limited, so I often turn to my internet browser for the perfect piece I can't find in my home city.
Be sure to check out Boa`s online boutique and let me know what your favourite pieces are!