I love the instant glam a piece of faux fur can add to even the most simpliest of outfits. If you remember my last post, I touched on the latest fashion enthusiasm for incorporating animal imitation: whether we throw on fur look-alikes or don mimic stripes/spots. It's not particularly a new trend but, like many influences in the fashion world, it has cycled in and out of favour.
I saw this vest first in July during
Je Suis Prest Boutique
's preview for BB Dakota and Jack fall fashions. I put it on lay-away at the time, because, let's face it, even animals shed their coats in the summer and there was no place for fur. But ever since October hit with a chill hanging in the air, this fur has been easy to incorporate into outfits that involve pieces that have solid colours as well as some black or grey to compliment.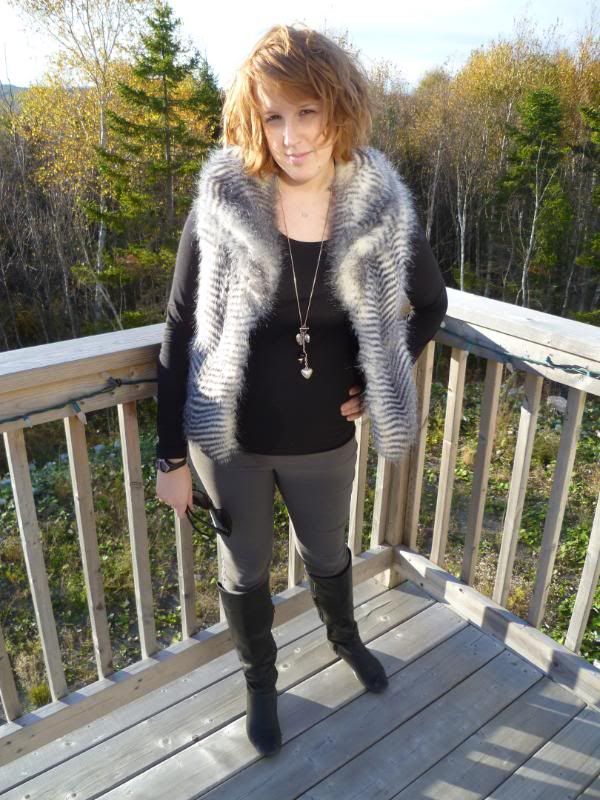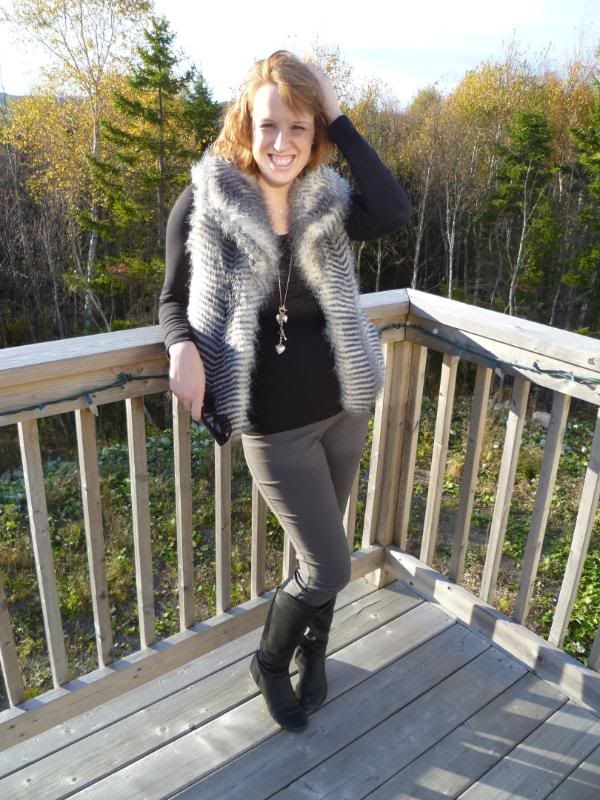 The Outfit
Faux fur vest- Jack- Je Suis Prest Boutique (SJ, July '09)
Black long sleeved tee- H&M (Toronto, Sept' 10)
Grey skinny pants- R&W Co. (SJ, May '10)
Black boots- Town Shoes (Halifax, Nov '07)
Necklace- H&M (Toronto, Dec '08)