Friday afternoon we were hit with a raging blizzard...again. After being cooped up in the house for most of the day, I decided to brave the storm and head uptown for two very good reasons: an awesome sale and a Starbucks coffee date. I quickly browsed the racks at
The Black Dog Boutique
and then caught up with Kate from
Silver Daisy Designs
for talk over coffee. We then headed back across Germain together to try on a few lovely items from Jill's store.
The Black Dog Boutique
was offering 30% off all merchandise this past Friday and Saturday! Did you happen to score at this sale?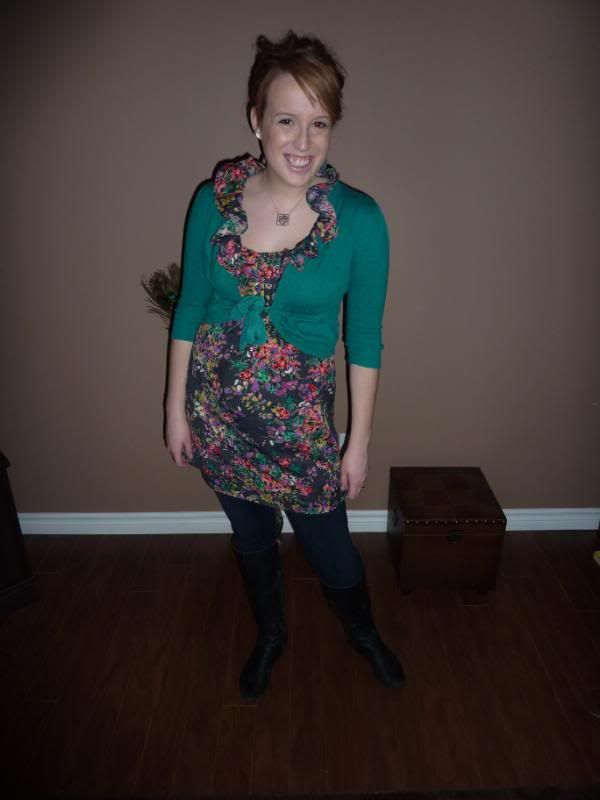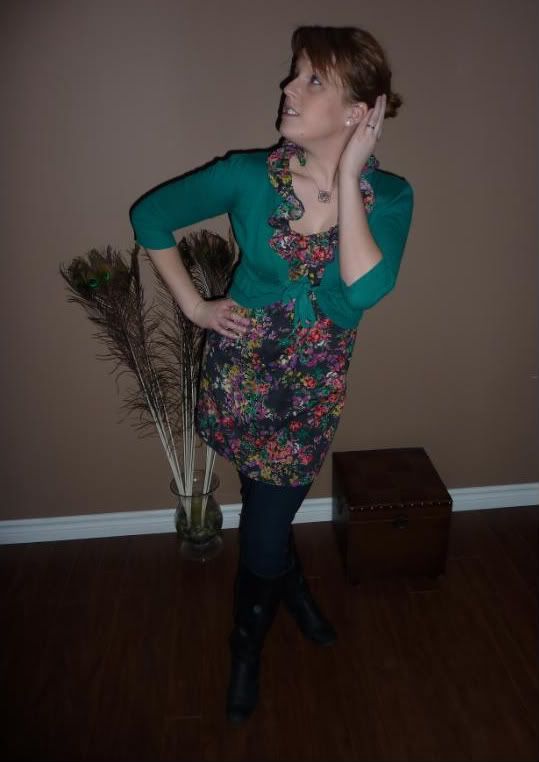 The Outfit
Crop sweater- Kersh- Pseudio (SJ, Dec '09)

Floral top/dress- Lush- Envy (SJ, Dec '10)

Jeggings- Guess- Envy (SJ, Dec '10)

Boots- Town Shoes (Halifax, Oct '07)

Necklace- gifted from Shannon & Jess (Halifax, July '09)

Earrings- Banana Republic (Freeport, Nov '10)
I love versatile pieces like this top...or is it a dress? I've worn it as both. I suppose you could say it compares to a chameleon. On New Year's Eve I wore it as a dress paired with glitter tights and a black blazer. Here I sport it with a pair of jeggings for a casual and bitter cold day.
Don't forget today is the last day to take advantage of the discount code from
LuLu*s
, specially for Maritime Shopaholic readers! I've already got my picks choosen and ordered!
Have you?

Hope your week is off to a great start!