It's not very often I get to benefit from a situation like this, but my sister bought a beautiful pair of purple pumps that just didn't end up fitting her properly. She gave up and kindly offered them to me, in mint condition! And that's how I inherited the.! As the eldest child I never got hand-me-downs. And while I'm certainly not complaining, there are definitely perks to taking on someone's pre-loved items.
And while we're on the topic, I believe I may have dropped a hint about Rhoda's earlier this week...again,
Kiera of Je Suis Prest Boutique has rounded up a bunch of fashionable ladies to sell our previously loved clothing at Rhoda's Flea Market. Come visit us on Sunday, February 20: it's an awesome way to score a new
wardrobe on the cheap!
Mark this in your calendars ladies!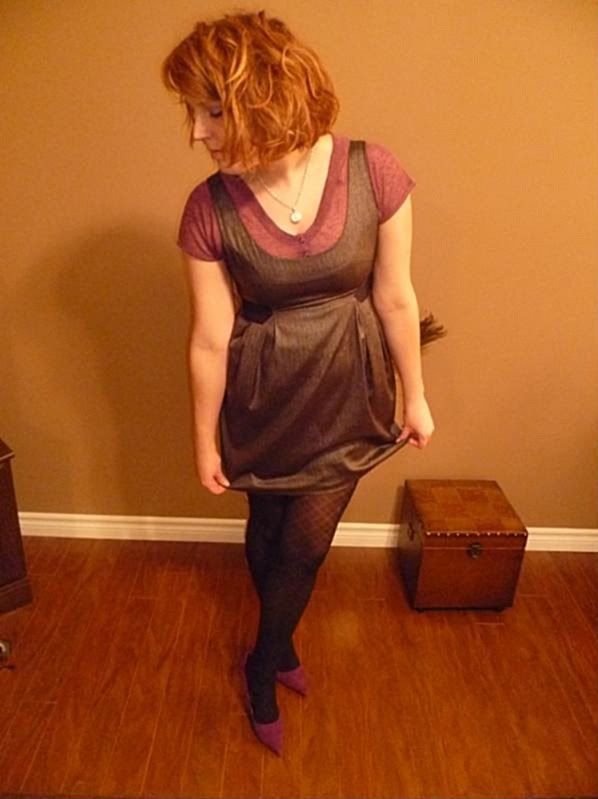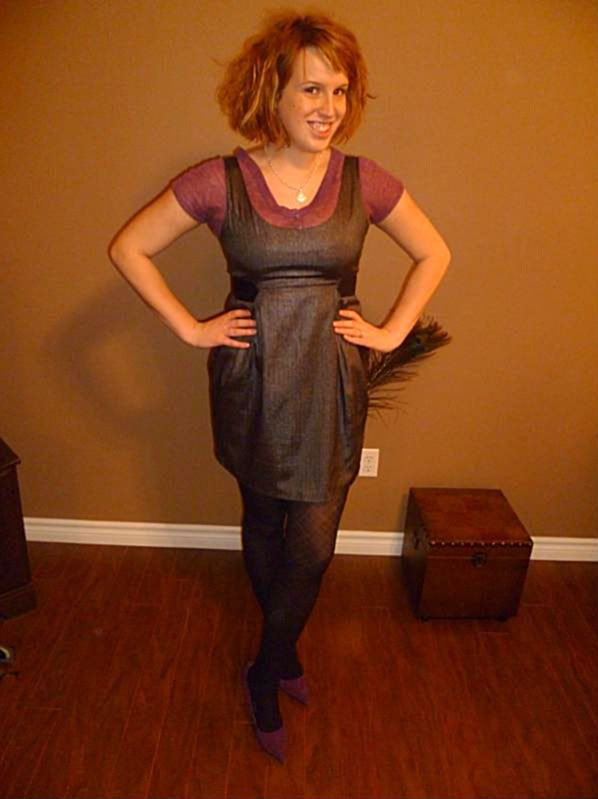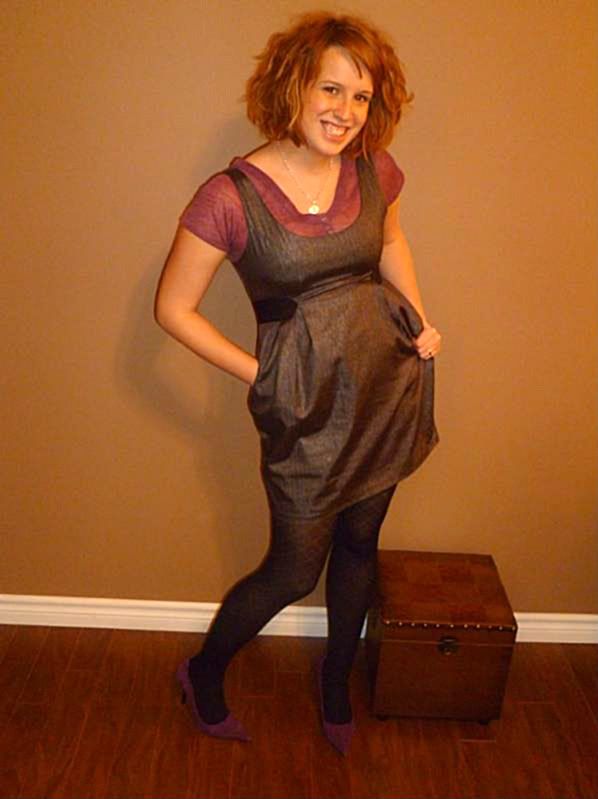 The Outfit:
Purple sheer top- Jack BB Dakota- Je Suis Prest Boutique (SJ, Jan '11)

Grey dress- Jack BB Dakota- Je Suis Prest Boutique (SJ, Nov '10)

Argyle black tights- Ricki's- (SJ, Dec '09)

Purple shoes- Guess (from my sister, Dec '10)
Since I purchased this Jack dress, I've only worn it on special occasions: a Christmas party, Christmas eve. Last week I threw this purple top underneath to dress it now and try for a more casual day-look. I've made this conscious effort lately to dress for how I want to feel. Don't know about you, but I always feel uplifted when I have an excuse to put on a pretty dress! I've decided that maybe I don't need an excuse!