I know today was supposed to be
part two of my shoe collection
...but mid-way through snapping photos of my flats my camera froze and went "belly up" so to speak. There was no reviving it, I tried all my options.
I can't particularly remember if there was even a warranty, although I do have my receipt, so it's back to Futureshop today. However, I doubt I'll receive any news that will be of any good to me. Even if it is covered and the send it away, I cannot go a day without my camera of course. I suppose this could be the universe's way of telling me it's time to upgrade and tackle that
New Years Resolution
sooner than I intended... but as badly as I need to upgrade my camera (eventually), my cash flow may not allow it at present.
So, I'll have to post-pone part 2 of my shoe collection. Instead I've slid in another outfit post in its place. I received this lovely dress from one of my sisters for Christmas. I decided to style the dress into a daytime appropriate look, but didn't want to conceal the ruffled one strap under a cardigan or sweater. Instead I pulled on a delicate tee with capped sleeves on under the dress.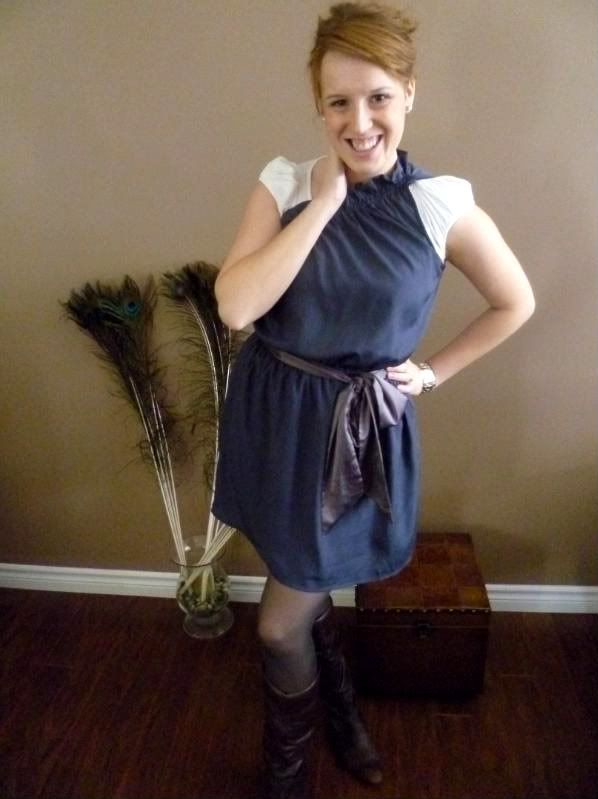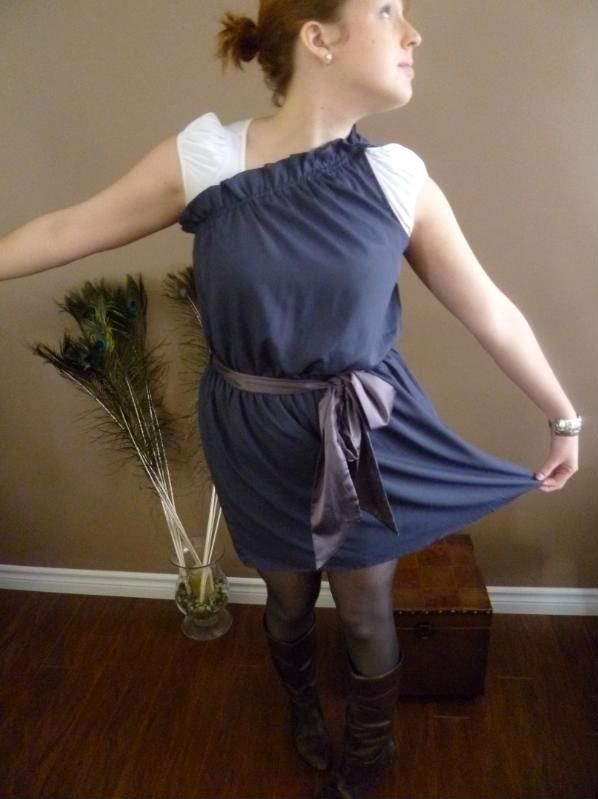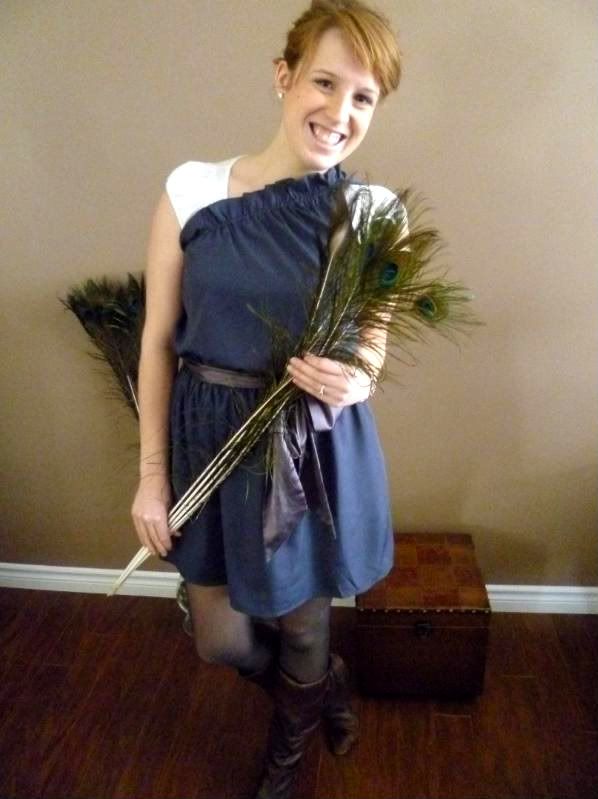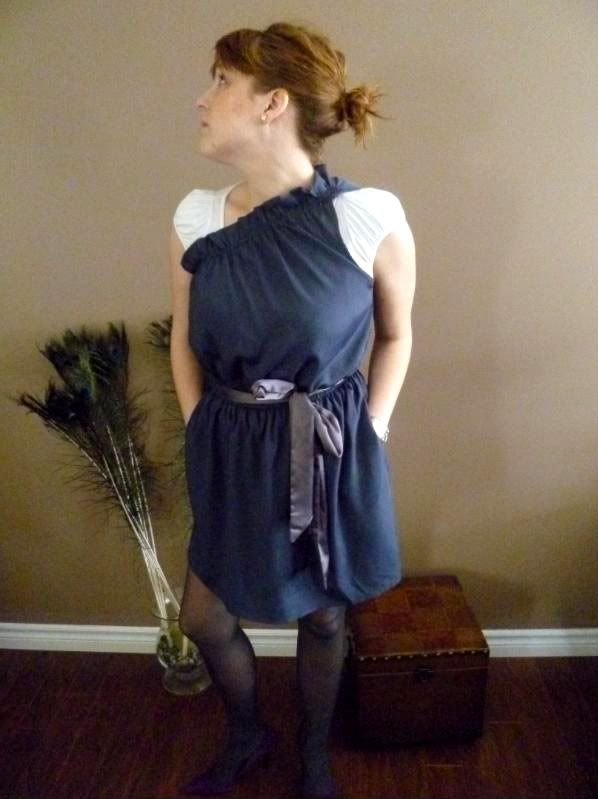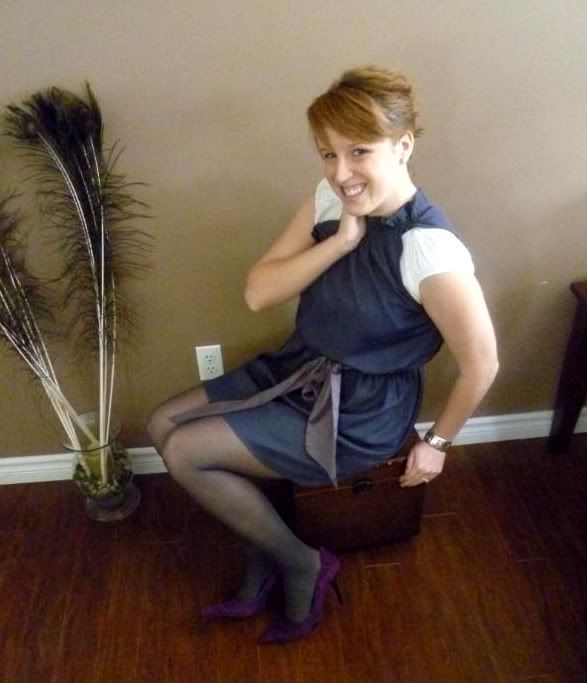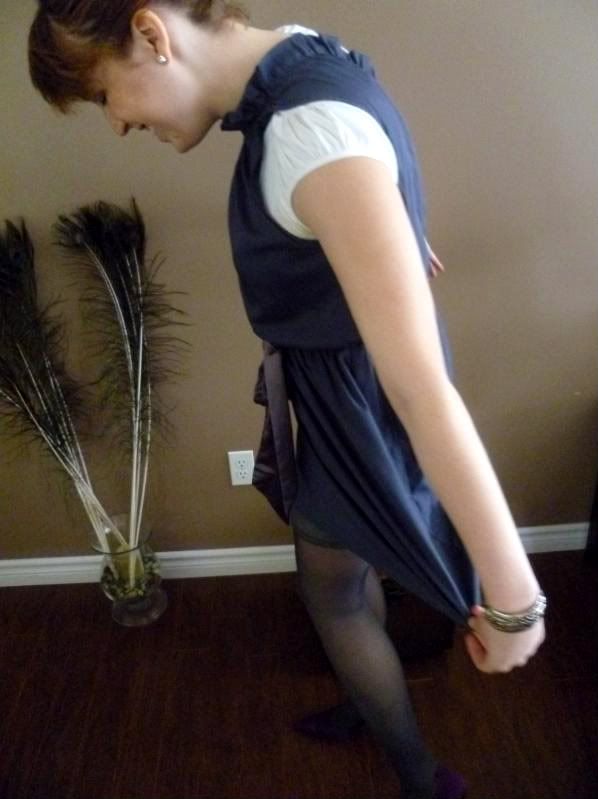 The Outfit
Dress- C'est Moi- Je Suis Prest Boutique (gifted from my sister, Dec '10)

White t-shirt- American Apparel (Halifax, Spring '07)

Grey hosiery- Secret- Walmart (SJ, Dec '10)

Silver Bracelet- Coach (gifted from my sister, Dec '10)

Earrings- Banana Republic (Freeport, Nov '10)

Boots- Aldo (gifted from parents, Dec '09)

Purple pumps- Guess (gifted from my sister, Dec '10)
You'll notice my footwear changes throughout the photos: from tall brown boots to pointed purple pumps. And this reflected my change in footwear throughout the day. Travelling in and out over the course of the day, I wore the more seasonally appropriate boots and then slipped on the pumps prior to attending a meeting.
Well, wish me luck with my camera! One thing's for sure...I'll need to come home with some type of camrea- I guess we'll see what happens. Can't believe this is the second camera that has died on me in just over 6 months...