Let me introduce Amanda.
And this girl definitely has great style.
...and a lot of fabulous shoes.
If there was ever a someone's shoe collection that I would love to raid,
it would be Amanda's.
Owning somewhere in the vacinity of 200 shoes,
her shoes even have their own room!
You can
click here
to get a guided tour of her shoe room!
She considers herself lucky to have a space dedicated to organizing her shoe collection.
It all started with the gift of a few shelves from her parents,
which were kindly installed by her husband.
Since then, more shelves have been added to accomodate newcomers.
...and voila!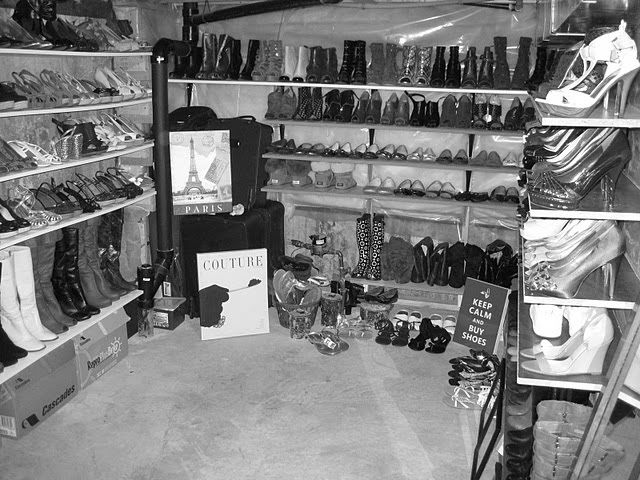 When I first saw this picture above, it redefined my vision of what heaven must be like.
It's a shoe collection reminiscent of Carrie Bradshaw's love for shoes.
Thanks to Amanda for sharing a little piece of shoe haven.
Her blog is one I highly recommend checking out!
Friday I'll share part 2 of my shoe collection: the flats edition!