Does anyone still have their Christmas tree up? No? I'm the only one?
Ok, so my laziness has gotten the better of me. Well, and it's been a busy start to the new year, but I can't say I'm looking forward to that rain shower of fir needles when we go to move the tree. I swear, I look at this tree and it sheds needles in response. Anyways, that's the mission for...tonight. (We've been saying that since,
well
, Sunday.)
In today's outfit post I'm sporting a few things that Santa left under the tree for me!...a warm
North Face
jacket with a faux fur trimmed hood, a brown/bronze crossbody
Fossil
purse, and a brown cowl neck
C'est Moi
sweater. The first few outdoor shots were taken outside
Urban Deli
on the first day of shopping after Christmas. B was brave enough to hit the stores with me in search of some sweet
Boxing Day
sales and then we popped into the Urban Deli for lunch.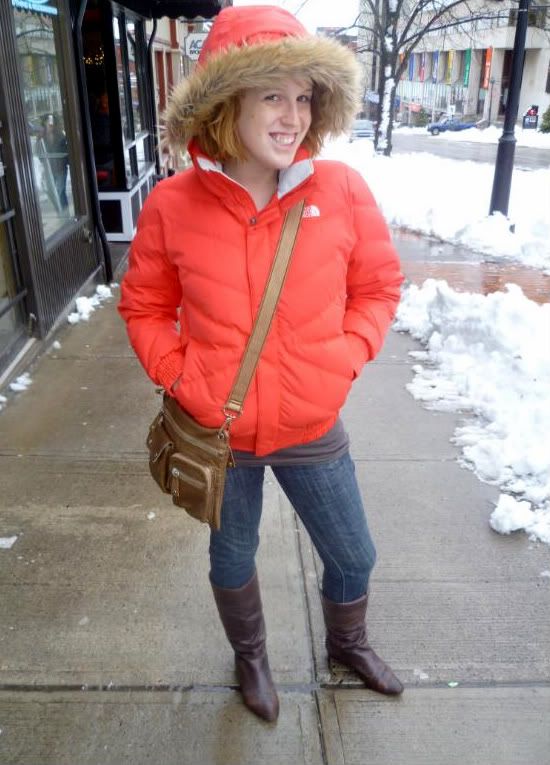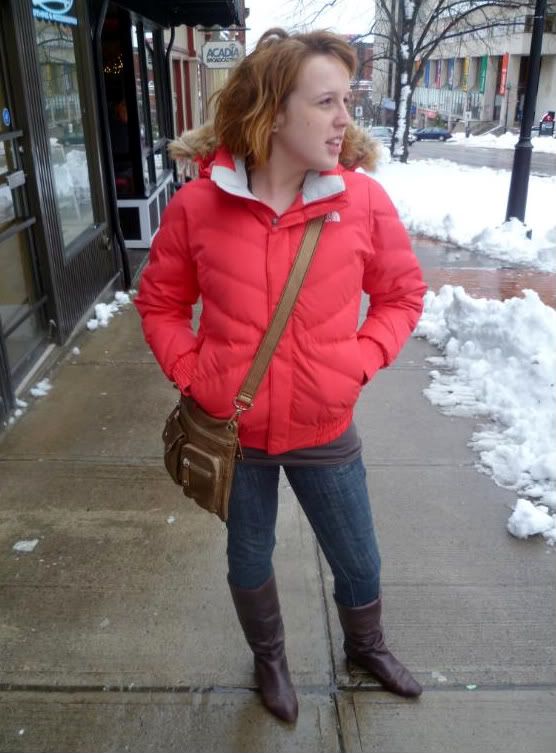 And here's the rest of the outfit, sans jacket...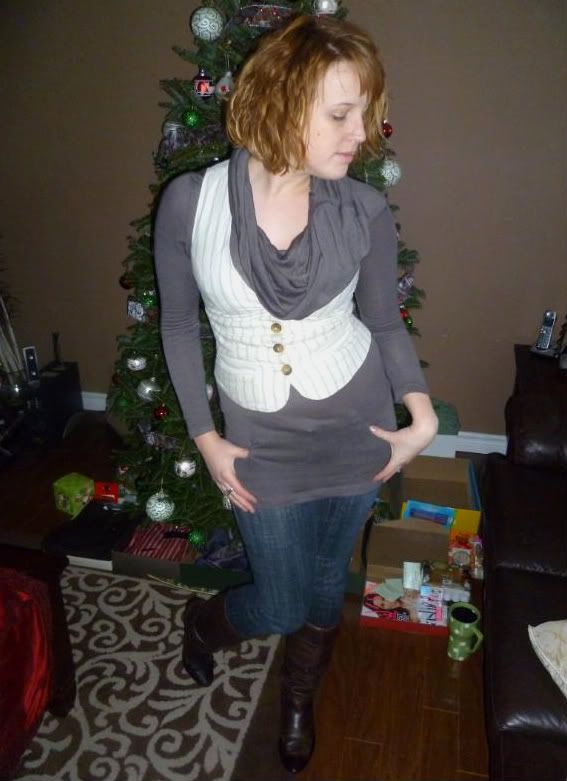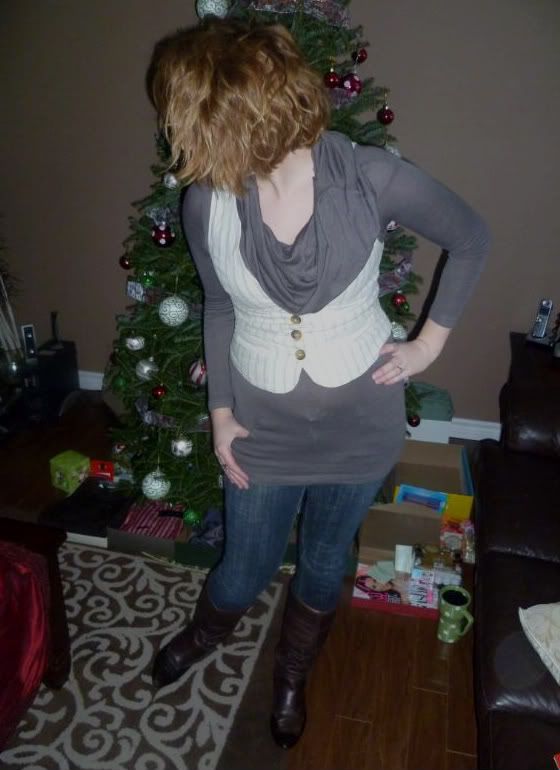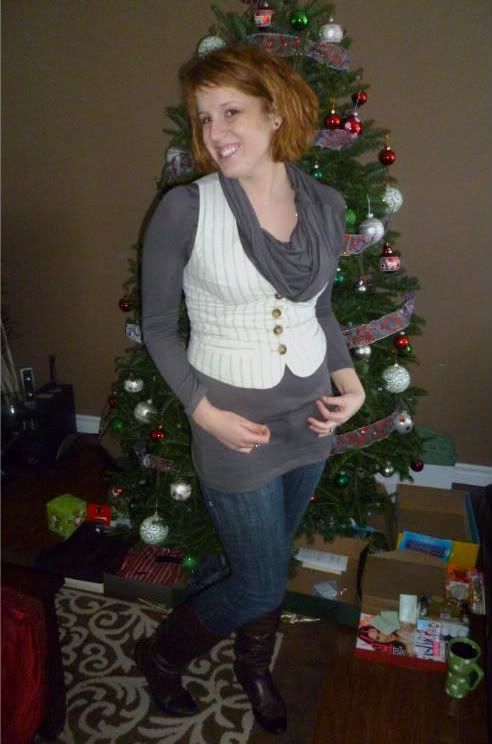 The Outfit
Coat- North Face (Christmas gift from parents, Dec '10)

Vest- American Eagle (SJ, Fall '09)

Jeans-

Dish Jeans

-

Pseudio

(SJ, Fall '09)

Boots- Aldo (Christmas gift from parents, Dec '09)
Oh! And I have to make one modification to my New Years Resolutions. I still plan to colour/highlight my hair, but I can't do anything too wild or edgy for a cut just yet...I forgot that I need to keep a more classic cut until my wedding day in June!
How are you all making out with your resolutions? Please, do share!