I was so honoured when the lovely Kiera Fraser (owner from the wonderful store I never stop talking about:
Je Suis Pres Boutique
) mentioned my blog and I in her latest article in KV Style:
A few of my favourite things...some great local blogs provide great inspiration
. Thank you Kiera for the kind shout-out. Also featured were fellow lovely bloggers Barb of
barbbarbbarb.com
and Kate of
O My Heart
!
And speaking of Kiera and
Je Suis Prest
: she has launched a style challange and competition for people to choose their favourite outfit out of ladies who have submitted their photo sporting goods adopted from
Je Suis Prest
!
Yours truly (along with 26 other stylish ladies) has entered the following outfit for the possibility to win a $100 gift certificate to
Je Suis Prest Boutique
in addition to a photo shoot with local photographer
Sean McGrath
!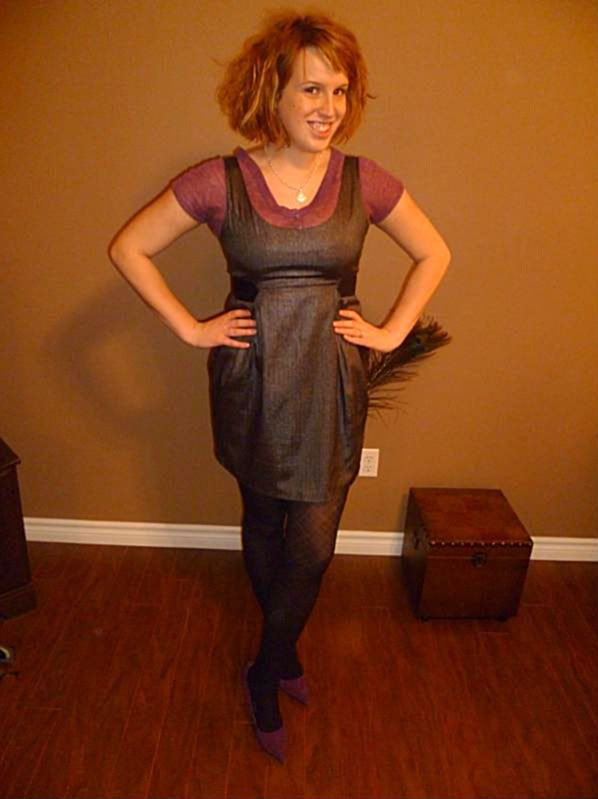 Here's where I need your help: the winner will be picked January 31 based on popular vote! Please head to the Style Challenge Album (on the Je Suis Prest Boutique Facebook page-
which you may need to "like" first
) and
comment on my picture
to cast a vote for me! Your help would be beyond appreciated! I'll admit: I'm up against some stiff, but especially lovely, competition!