As many of you may know, I had been
in love
with
J Brand's red jeans
...however, I couldn't quite part with the $176 + shipping over a pair of pants I wasn't entirely sure I'd wear over multiple seasons. As I mentioned a few weeks ago, American Eagle was one of the first more affordable brands that had
the solution
. I wasn't able to find these pants in-store because I believe they are only being carried online and in their flagship stores. (FYI...earlier this week I saw that Old Navy is also carrying red denim directly in-store.)
I was initially quite disappointed with my purchase. When my package arrived on the doorstep, I excitedly tried on the red American Eagle jeggings only to find out they fit at least 1 size smaller than their regular jeggings! I solved this dilemma by stuffing them and stretching them over the back of the chair...
and then
they fit much better the following day.
Popularity of coloured denim is gradually taking off this fall as many brands have introduced jeans and jeggings in multiple hues. (I'm now coveting
Free People's denim skinnies
in emerald and voilet!)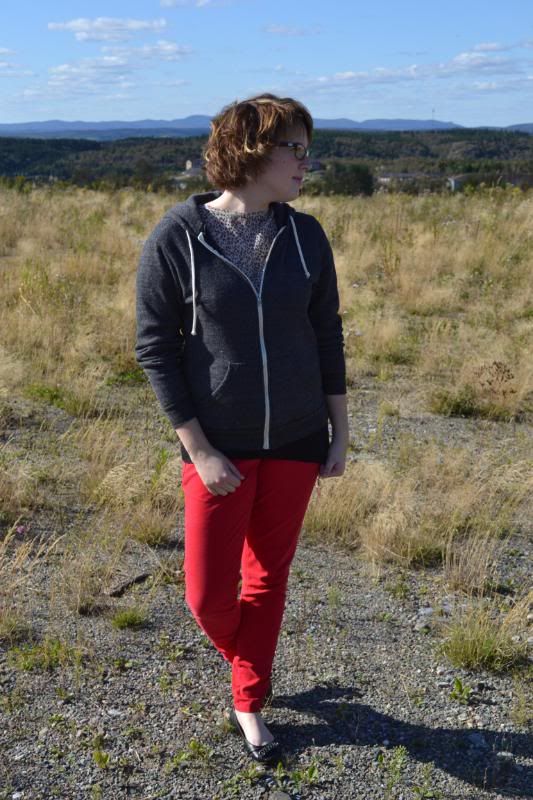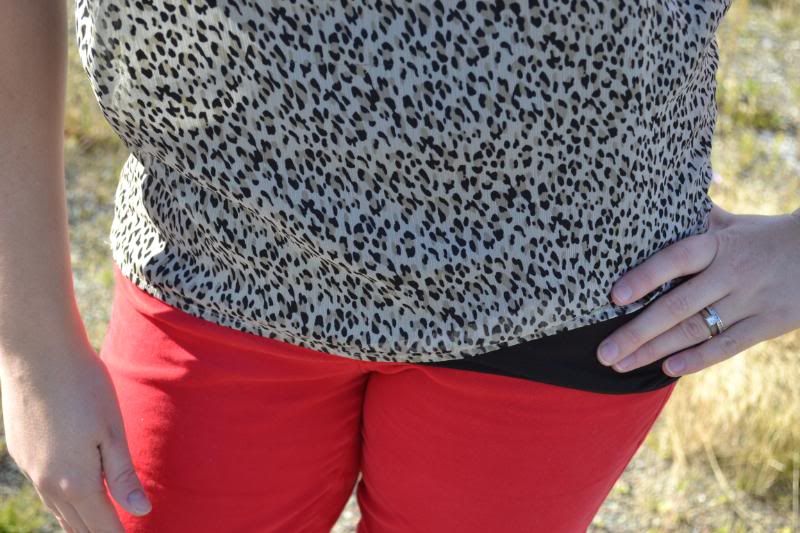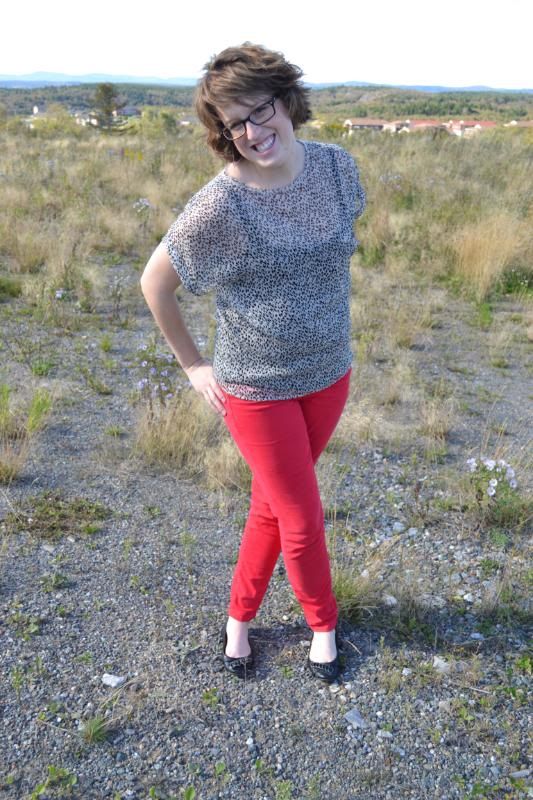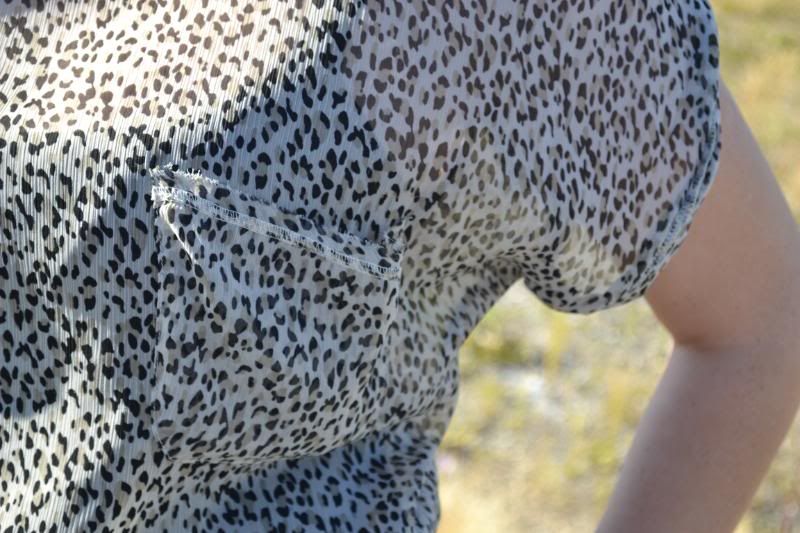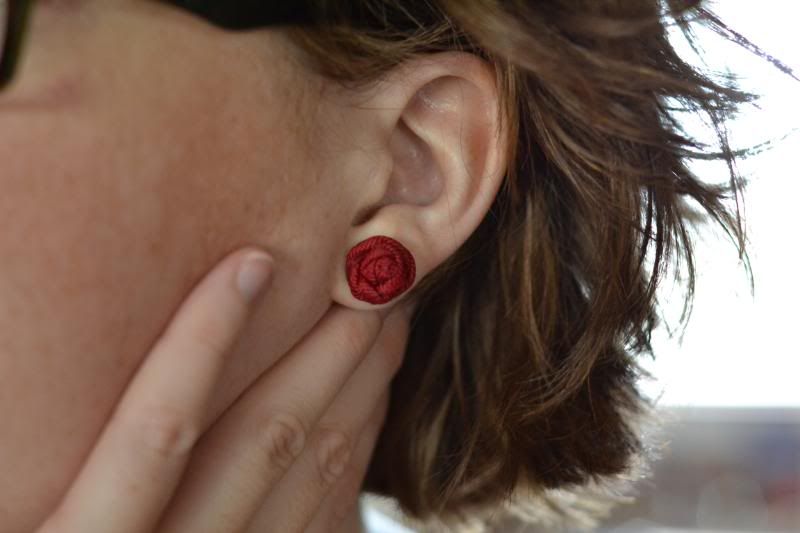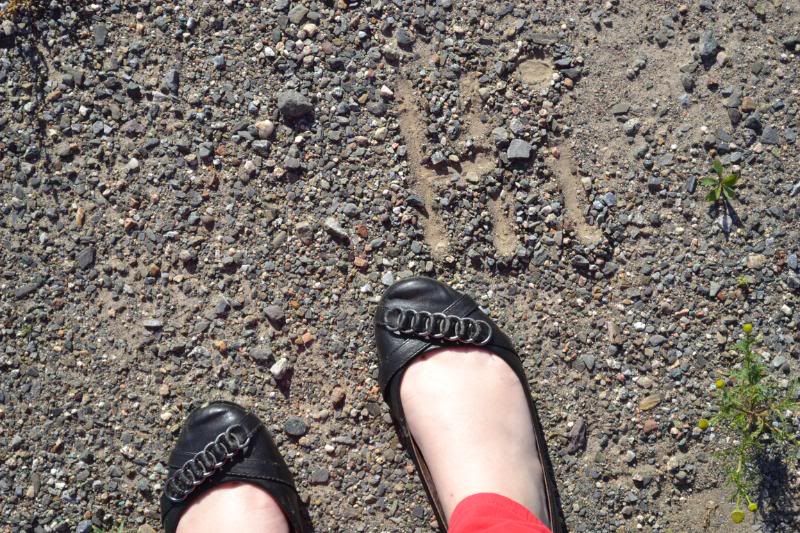 The Outfit: Jeggings: American Eagle (online, Sept '11) | Shoes: Aldo (online, Oct '10)
Tank: American Eagle (Fredericton, Winter '07)
Earrings: Esquared- Silver Daisy Designs (SJ, July '11)
Hoodie: Alternative Apparel, Je Suis Prest Boutique (SJ, July '11)
Sheer animal print top: BB Dakota- Je Suis Prest Boutique (SJ, Aug '11)
As you may have noticed in these pictures, gone is my assymetrical bob. As much as I enjoyed the style for a few short months, I really needed an even cut for styling symplicity. When it comes to my hair, I want something that is stylish, but quick and easy. Hence why I go with a beachy/bedhead look- it only takes 5 minutes to style in the morning!