Essentially, that's one of the many wishes any girl has for her wedding day: to find the perfect wedding dress that's just her style. Then add a beautiful venue, tasteful invitations (with about a million stamps), the best tasting cake, a talented photographer and dresses that flatter all your bridesmaids...and you've got one hefty "to do" list.
With just having celebrated my own wedding in June, I completely understand how it's a delicate balance between planning the perfect day and remembering you have a budget! Fashion
and
personal style are very relevant factors when it comes to the biggest task: choosing
the right dress
.
If you're recently engaged or wedding bells are in your near future, nothing is more efficient than finding all your wedding vendors under one roof. That's exactly what's happening on the evening of
Friday, September 23
: you'll find over 40 vendors and businesses setting up booths at the
Trade and Convention Centre
.
And the best part? (
Well,
in my opinion!) A fashion show, of course.
Heavenly Gowns
will be featuring over 70 wedding dresses in a runway show put on by NWH Modelling and Fashion Shows and hosted by Normand Hector (this will be his 10th show with Heavenly Gowns). We all know how important finding
the
dress is...so here's the best way to get a preview of what you may and may not love...without trying on a million dresses.
I chatted with both Sheri Israel, owner of Saint John's Heavenly Gowns, and Normand of NWH Modelling, on what's popular and on trend for bridal gowns and bridesmaid dresses this year:
"fit and flair"

trumpet and mermaid styles

strapless

lace-up, corset-style backs

the always classic, Cinderella style dress
Detailing such as lace and flowers continue to be popular and going back to traditional white seems to be a growing trend. When it comes to popular colour palettes for bridesmaid dresses, it's been all over the map this year. In that case, I'd recommend choosing a favourite colour that will be flattering with your bridemaids' skin tones.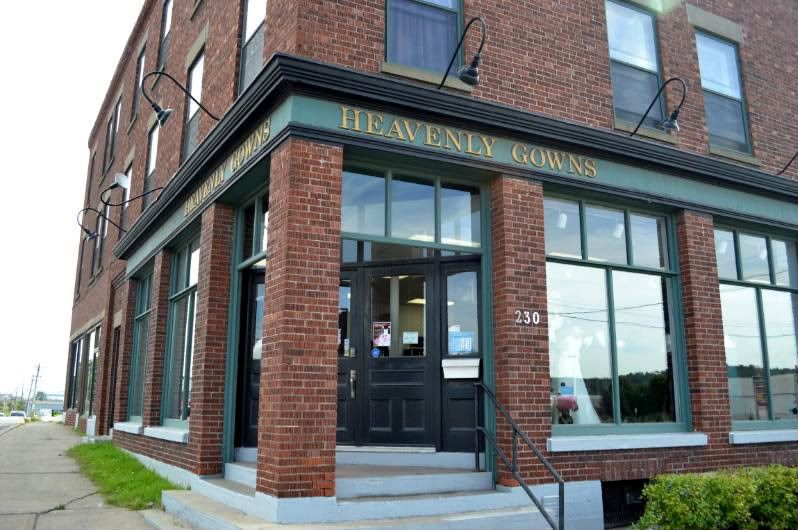 Tickets can be purchased at
Heavenly Gowns
(
230 Thorne Avenue
) prior to the event for only
$10
or if you're a last minute type of gal, you can still grab a ticket at the door for $15. The bar will be open, so here's a great excuse to invite your girl friends for a post-work drink to say hello to the weekend, all while scoping out choices for your upcoming wedding. Finding them all under one roof is so much easier than searching for them individually, plus there will be
many prizes
to be given out...including one girl's choice of a wedding dress from Heavenly Gowns!
Date: Friday, September 23
Time: 4:30-10:00pm
Location: Trade & Convention Centre, Saint John
What you'll find:
Caterers | Photographers | Dress Shops | Wedding Venues
Event Planners | Make-up & Hair | Beauty Services | Gift Registries | Decorators
Plus, Heavenly Gowns' Fashion Show
featuring 70 bridal gowns & bridesmaid dresses
Will you be attending?
*This post has been sponsored by Trademark Show Productions. From experience, I know how important it is to a bride-to-be to find her perfect dress that she can look amazing and feel comfortable in. It's likely the most important dress you'll shop for. In my experience, events like these really make the planning process so much easier!