So after going shorter, I decided to change my colour and go redder. I ended up with a darker shade than me and my hair stylist initially expected, so I went back in this week and she brightened it up with bold copper streaks. Below is the in between dark auburn after the inital visit to
Reflections
.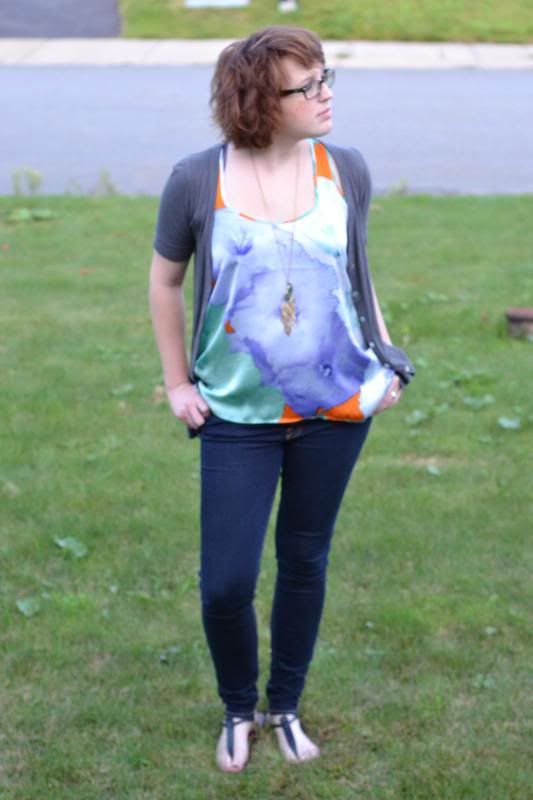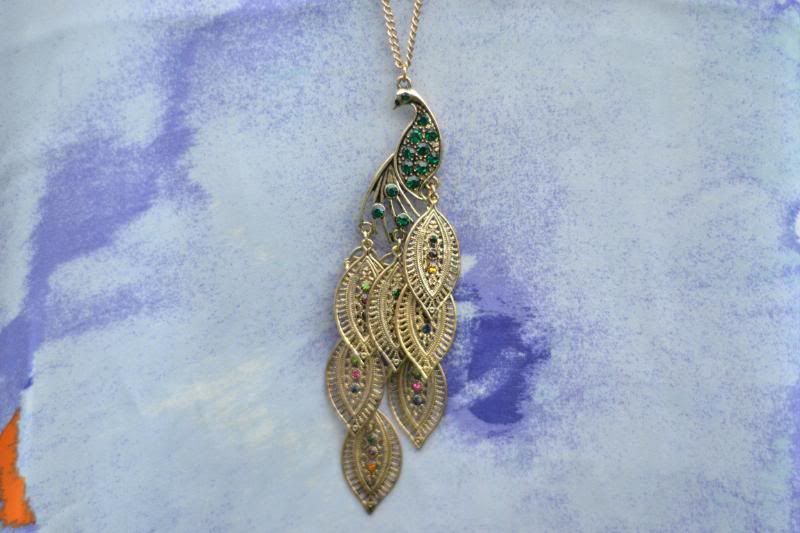 The Outfit: Floral tank top: BB Dakota- Leather House (St. Andrews- July '11)
Button-up top: Toggery- Black Dog Boutique (SJ, July '11) | Necklace: Aldo (Moncton, Aug '11)
Sandals: Sam Edelman- Piperlime (online, July '11) | Bracelets- Aldo (Moncton, Aug '11)
Skinny Jeans: 7 for All Mankind- Envy (SJ, July '11)
It's funny how things change over time. When I was younger I didn't like having red hair and freckles. I was the only red head in my third grade class. Now that I'm older and both features have faded, I do what I can to keep them!
Last night I had the pleasure of attending the
Brunswick Square
Fall Fashion Show
- organizers, MCs, models- everyone did an amazing job! After uploading over 350 pictures from the show, I can't wait to share them. Monday you'll see photos go up on the
Brunswick Square fashion blog
, on Tuesday I'll post my favourite looks here and then all the photos will be posted on the
Maritime Shopaholic Facebook page
.