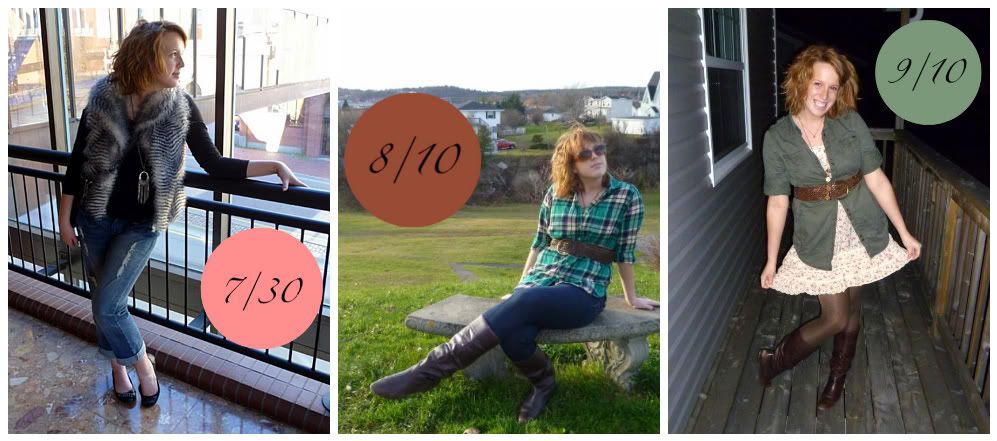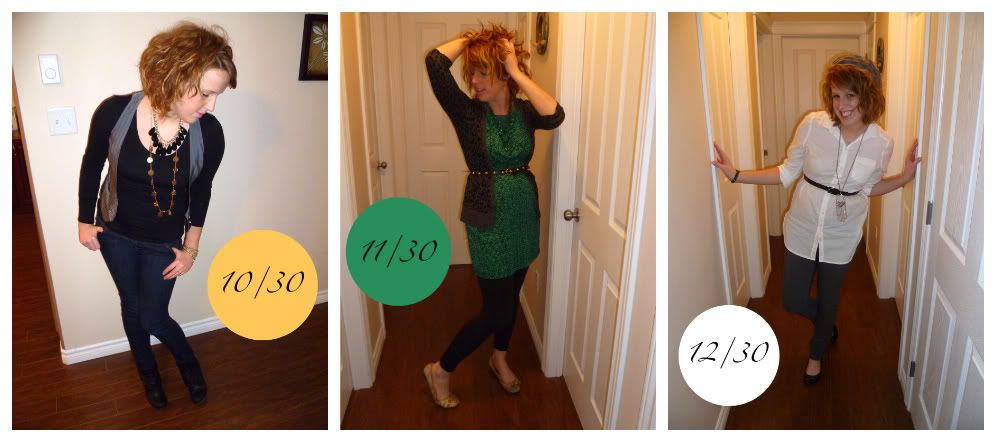 So this far into the 30 for 30 challenge, I have to say I'm a bit surprised I haven't worn all 30 items quite yet...but I suppose it's only 1 piece that I have yet to incorporate: the grey blazer.
I would say it's accessories that make the remix a little bit interesting: that fact that there are no limitations in this area allows you to bring in small touches to an outfit that give it individuality. For example, outfit #10 incorporated some rather basic pieces: a black long sleeved tee, skinny jeans, and a grey vest. Add some strands of gold bling and suddenly the outfit has been jazzed up!
I have to admit, I've fallen a little behind in the outfit posting while trying to cover other content of interest, but I assure you, I'm still remixing and wearing items from my 30 and taking the daily photos. To catch up, I'm going to include at least 2 outfits in a post each time I share what I'm wearing from the 30 for 30!
Also, I've been introduced to so many other great style bloggers through this fashion challenge: thanks to
Kendi
for posting
all the participants
. I plan to do a feature blog post on some of my new favs I've come across in this challenge! For others not involved in the challenge, if you're on twitter, you can catch everyone's tweeting their outfit posts via the #30x30 hash tag!