One thing I've always admired on other girls is a cozy plaid button up shirt...but I've never found one that was particularly the right colours or the right length on me. And then for a while, I parted with the idea of incoporating plaid flannel into my wardrobe...that is, until last week.
I was browsing the
Joe Fresh
stock in Superstore when I came upon the subject of this post. I loved the colour combination and the shirt looked long enough to pull off leggings. I didn't think casual cool could get anymore comfortable than that! (I actually
tweeted
about the shirt from the dressing room.) I was also pretty pumped that it was only $19-
seriously
, how can you beat that?
Can you tell that it was just a
little
windy the day we snapped these photos?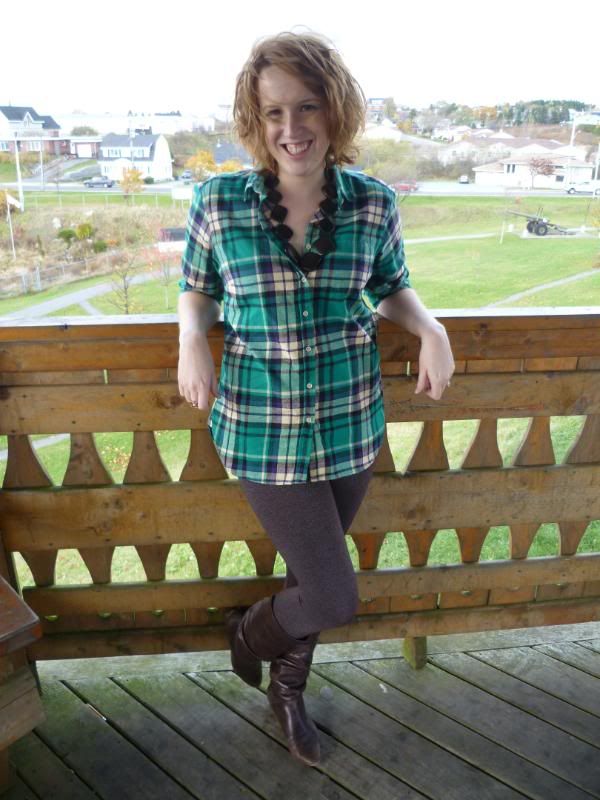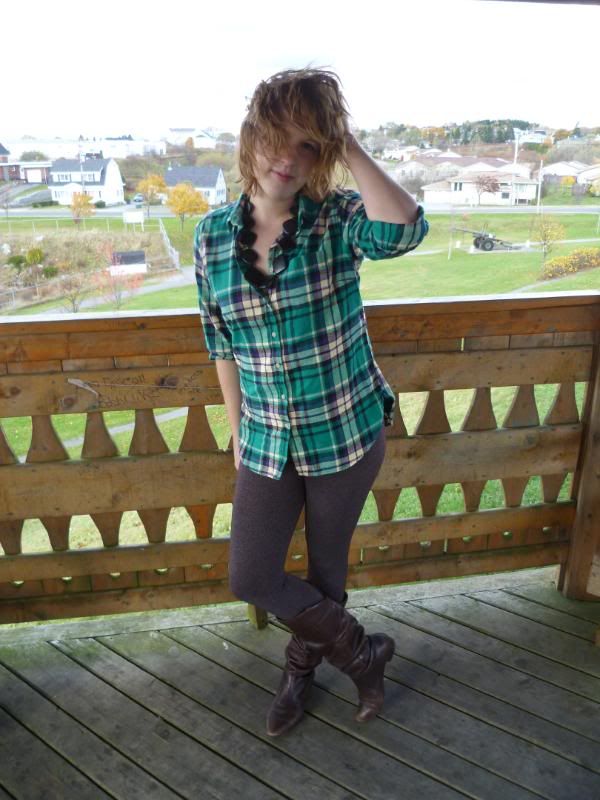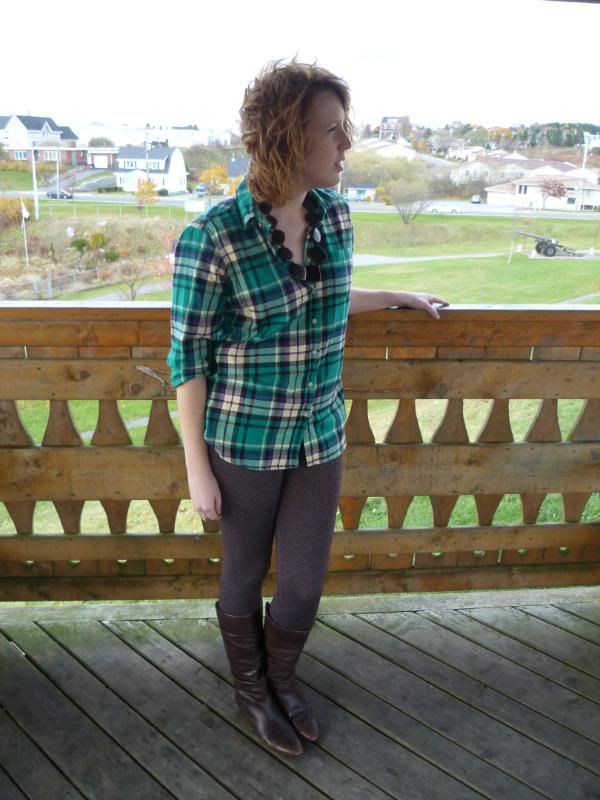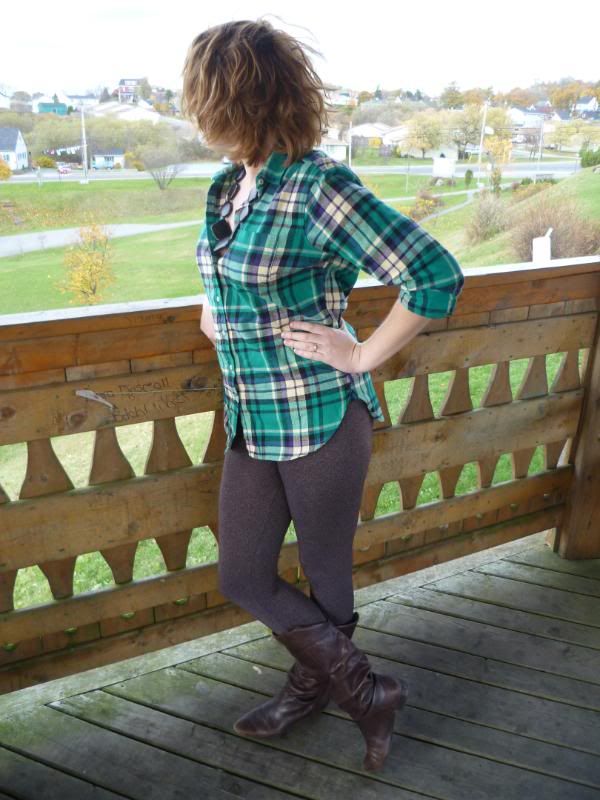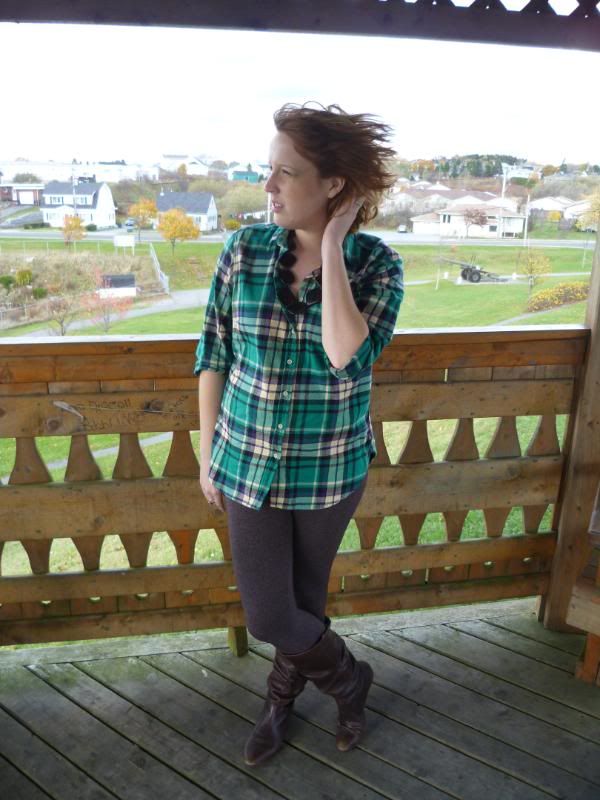 The Outfit
Plaid top- Joe Fresh Style- Superstore (SJ, Oct '10)
Boots-
Aldo
(gift from my parents, Dec '09)
I cannot believe how difficult it is to get your hands on a pair of brown leggings- they are far and few between! Luckily Kiera had a few selections in stock at Je Suis Prest Boutique for me to try on. The one's I ended up purchasing are actually a plum but look for brown- I supposed it depends on what you pair them with.
So, I know some people live by the rule not to wear leggings as pants. I'm a little more liberal with my guidelines to wearing leggings: they absolutely must cover the crotch (I cannot believe I am typing this word, it's just not a pretty word, even when you say it in your head haha) and at least cover some or all of your bum. Shirts or dresses must be an appropriate length- and it really depends on your audience. For instance, with this outfit, I was only running errands and having lunch with B- nothing that required a specific dress code aside from being decent in public.
OH, and I have some fun news to share! First I must say, if you are not already following
Kendi Everday
(style blog of Kendi Skeen), you really should take a look. She does this thing every once in a while where she chooses 30 items of clothing from her closet (that includes shoes) to wear for 30 days. It's all about creativity and remixing outfits. Well this time around, she's invited other bloggers to get in on the fun, and I decided this would be a fun and creative challenge. There is only 1 challenging stipulation: there is no shopping (for yourself) for 30 days either! Eeek.
30 for 30
starts on Monday, November 8! If you want to know a little more about what I'm getting myself into,
click here
!