This morning I'm up bright and early for a trip across the border for my one shopping day this month. We're heading to Portland and Freeport in Maine. I figure I'll get a jump start on my Christmas shopping. There's nothing in particular that I'm personally on the hunt for, but I find peace in even browsing- it's my version of meditation...
First on my agenda on Friday will be to obtain tickets to both fashion shows in Saint John next week.
Wednesday, November 17, Market Square
is hosting their fashion event,
Viva La Diva
, in support for the
Canadian Cancer Society
, The evening of
Thursday, November 18
, marks an event I've very much been looking forward to:
Je Suis Prest Boutique
's
Holiday Fashion Party
at the
Canterbury Lounge
in support of the
Coverdale Center for Women
.
These outfit photos were taken inside again due to the massive winds we were having today- I was certain that they would knock over my tripod and carry it away if I was to be as bold as to try and shoot my photos outdoors! On the upside of things, it finally stopped raining yesterday!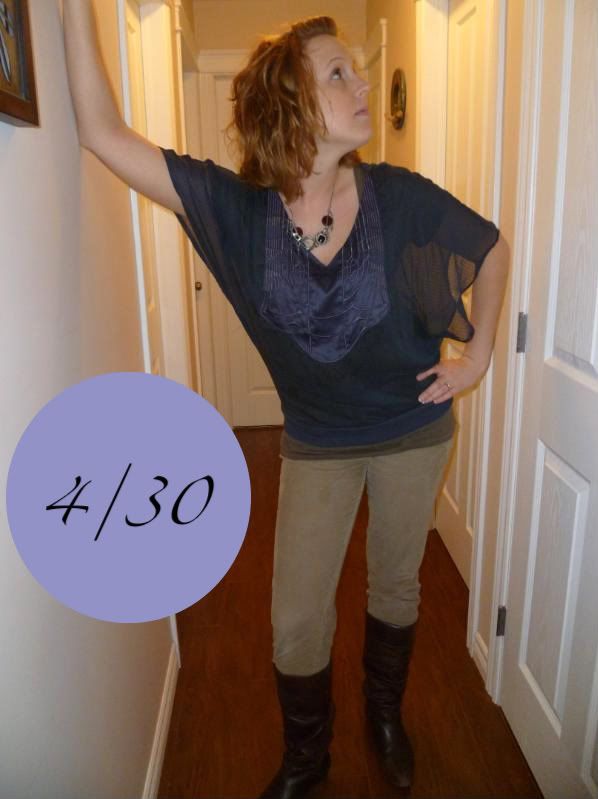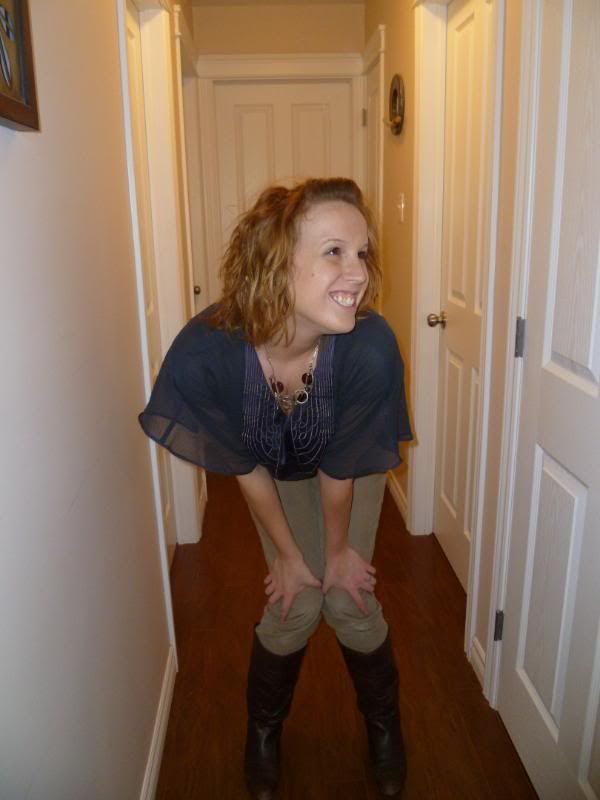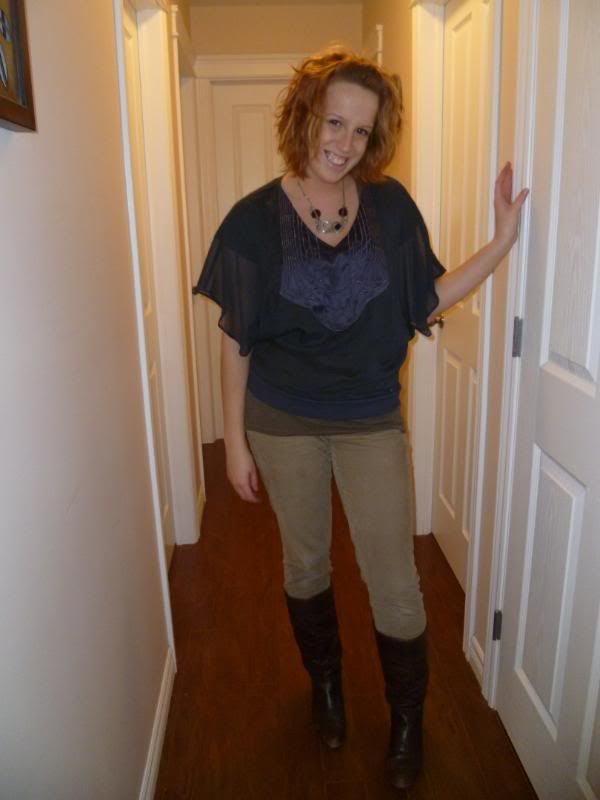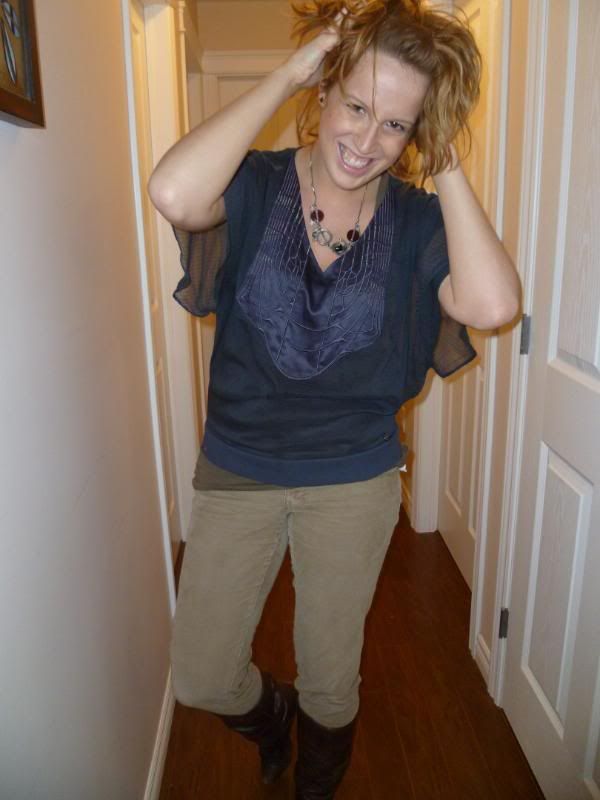 The Outfit
Sheer top- Gentle Fawn- Je Suis Prest Boutique (SJ, Nov '10)
Brown t-shirt- American Eagle (SJ, Oct '10)
Brown cords- American Eagle (Ordered online, Winter '10)
Brown boots- Aldo (Christmas gift, Dec '09)
Necklace- Anne Marie Chagnon (Montreal, June '09)
Hope my fellow remixers are making out well with the 30 for 30 Fashion Challenge!
Look for 2 special posts coming up this weekend!