A few weeks ago I have the pleasure of working with
Lindsay Thorne
, make-up artist, and
Ryan Lavigne
, photographer of
Shutter Creative
. I was contacted by Lindsay and asked to be one of the models to help her and Ryan expand their portfolios. They offered me a digital copy of a print in exchange for my time. Print or no print, it just sounded like so much fun so I told her absolutely!
Lindsay and Ryan often team up for creative projects with Lindsay doing make-up for photo shoots and Ryan doing the photography work. In fact, Lindsay is now officially part of the Shutter Creative Team!
So I brought along with me my camera to take a few "behind the scenes" photos. Ryan also snapped a few photos as well (I'm sure you'll easily be able to notice the difference between my little digital camera and the real deal of a professional!).
Lindsay applies my make-up. The look she is going for on me: red lips and smokey eyes.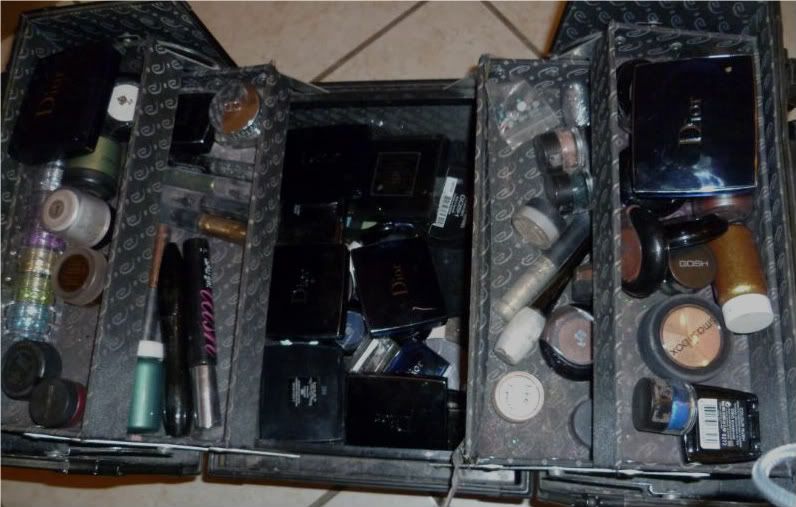 If there was anyone's make-up collection I'd want to play with, it'd be Lindsay's!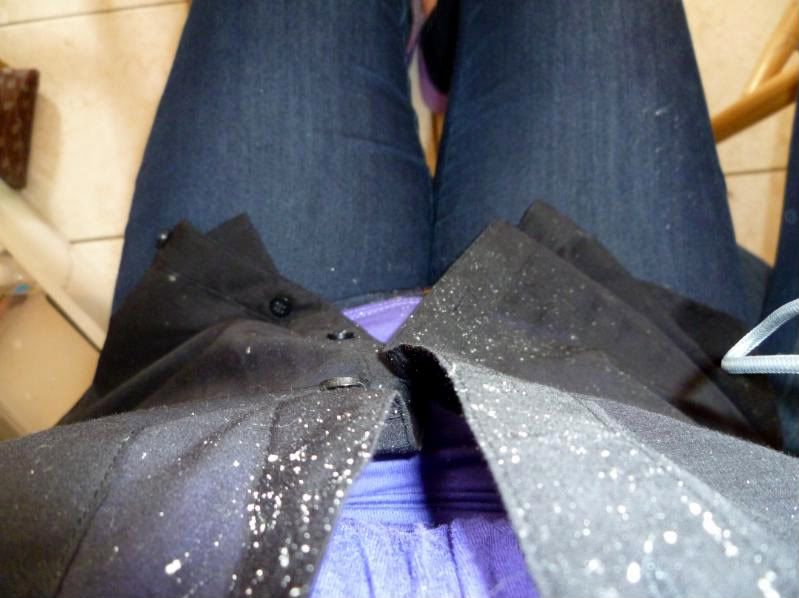 Sometimes, it's a dirty job!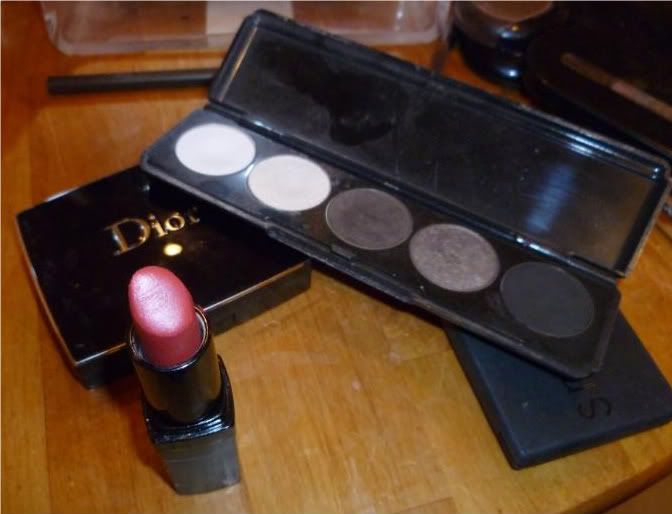 Here's the final product of my make-up done by Lindsay and my photograph taken by Ryan:
Check out some of the other creative fashion work they've done recently with their other models: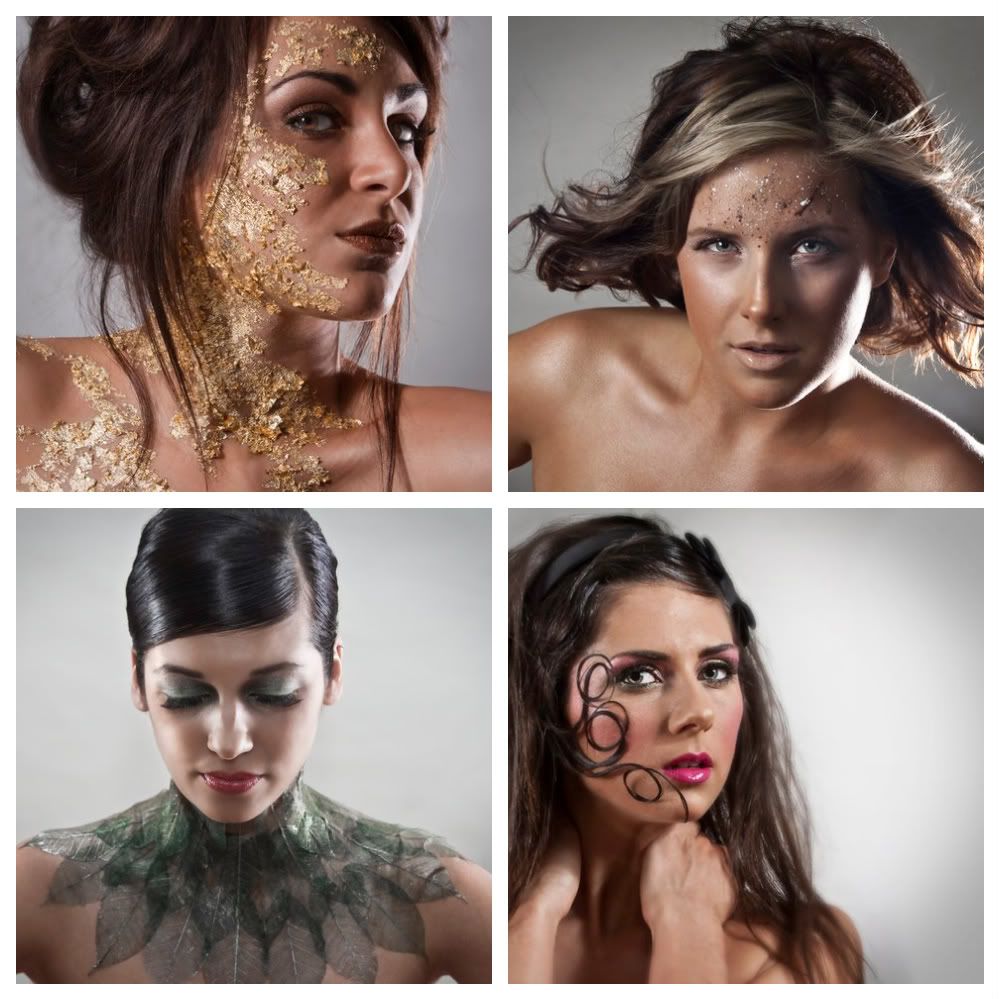 Lindsay is planning on offering a make-up seminar in the near future! She plans on providing a 3 hour classes so if you would like to learn any tricks or tips be sure to check out the
Lindsay Thorne Make-up
Facebook page
! With Christmas around the corner, you'll want to look your best for all those fabulous holiday parties and Lindsay can help you out with that. She also offers gift vouchers that you can give to friends or relatives.
This afternoon
(Friday, November 26
) you can find her at the
Lansdowne Shoppers Drug Mart
(North end of Saint John) working with
Lise Watier
products and tonight she'll be at the
Westmorland Shoppers Drug Mart
(East Saint John) providing services and information for
Elizabeth Arden
!
For more news, annoucements and make-up tips, check out Lindsay's
blog
.
Ryan's photography work is represented through
Shutter Creative Inc
. Shutter Creative specializes in fashion-styled photography (including wedding) with an approach of making every photograph 'magazine-caliber' or 'epic'. Visit the website, click on
Our Work
to see some of Ryan's amazing work. Stay up-to-date on the latest offers and work by Shutter Creative through the company's
Facebook page
and
blog
.
Click here
to find out about the latest special the
Shutter Creative
team is offering in boudoir photography!
Thanks again to Lindsay & Ryan for inviting me to work with them! Be sure to check out more examples of their work and get linked into their Facebook pages to hear about any of the amazing work, what services they are offering, and what they are up to!